Amazing Stories, November 1979: A Retro-Review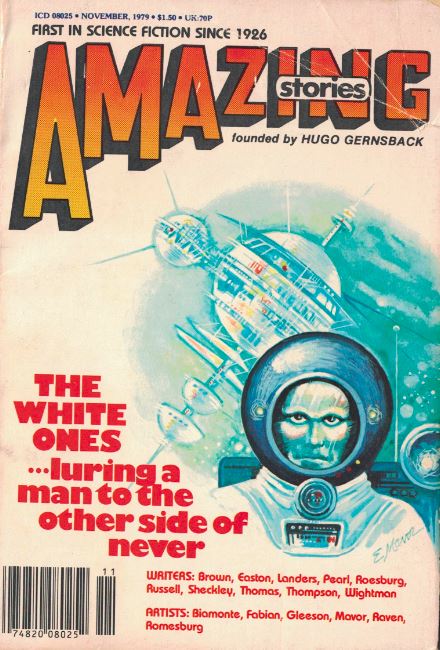 Cover by Elinor Mavor
Coming in after Asimov's, Amazing Stories is a svelte 130 pages. One thing that really stood out to me in this issue was that almost everyone in it was a novice writer — many of the stories were first sales. It isn't the 'theme' of the magazine, or of this issue or anything, but it is a thing I noticed. There is something refreshing about a quality amateur story, a certain unpolished plunging-ahead that can sweep the reader along.
That said, there are some of the stories that are, honestly, not that good. Others have said it better, but if you had picked up this issue back in the day (or pretty much any day), and thought to yourself "Hell, I could do this!", you'd be right.
Here's a look at the contents.