Heroic Fantasy Quarterly, Good News in Three Acts
Heroic Fantasy Quarterly, Good News in Three Acts

Act I — A Year In Review
Heroic Fantasy Quarterly punches well above its weight in the Tangent Online 2019 Recommended Reading List with SEVEN stories. Don't want to search through their list? I got ya!
"Then, Stars" by Michael Meyerhofer (Heroic Fantasy Quarterly #41, 8/19)
"Echo of the Siren" by Richard Zwicker (Heroic Fantasy Quarterly #42, 11/19)
"A Stone's Throw" by Howard Andrew Jones, (Heroic Fantasy Quarterly #40, 5/19)
"Trail of Ashes" by Caleb Williams (Heroic Fantasy Quarterly #40, 5/19)
"The Song of Black Mountain" by Darrell Schweitzer (Heroic Fantasy Quarterly #40, 5/19)
"Demons from the Deep" by Adrian Cole (Heroic Fantasy Quarterly #40, 5/19)
"The Gatekeeper" by Marlane Quade Cook (Heroic Fantasy Quarterly #39, 2/19)
Now, some of you with good memories may be saying to yourself "Well sure, Simmons, #40 was the special 10-year anniversary issue. You brought in big guns and it is no surprise that the likes of Howard Andrew Jones, or Darrell Schweitzer, or Adrian Cole should end up on the recommended list." First off, you're welcome. Secondly, hats off to Caleb Williams who not only stood in that august company, but stood out!
Act II — A Long Delayed Release
The Best of Heroic Fantasy Quarterly III anthology is done and done. Oh my friends, if you knew what I knew, you would celebrate as well. Amazon's over-eager reviewers, credit cards compromised and canceled at the worst possible time. Password re-sets requiring password re-sets leading to one-time access codes being sent to the wrong number.
Enough complaining! It is done! Both in hardcopy and electronic versions.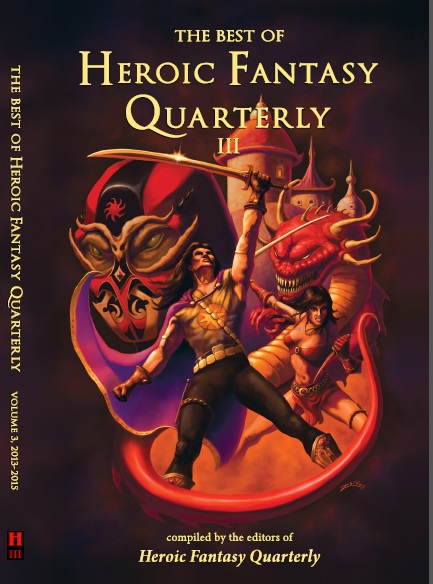 Act III — HFQ #43 uploaded!
Lest you think that this post is all about us resting our laurels and recounting our glory days, I want to direct your attention to the recently released issue #43.  Three stories, two poems, art and audio.
Final Bow–A Shameless Plug
I got a story published at Helios Quarterly  If you are looking for some mythic pre-history action I have you covered.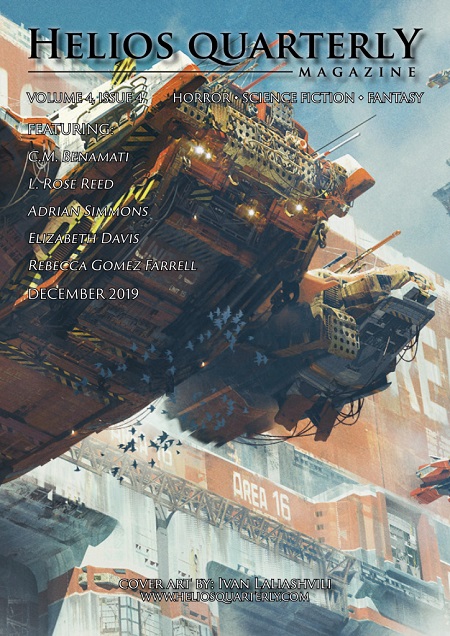 ---
Adrian Simmons is an editor for Heroic Fantasy Quarterly. Check out their Best-of Volume 3 Anthology, or support them on Patreon!