Goth Chick News Reviews: The Sun Down Motel by Simone St. James
Goth Chick News Reviews: The Sun Down Motel by Simone St. James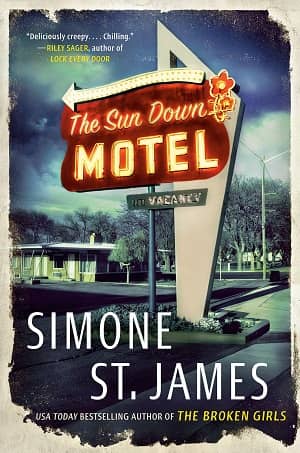 Ever since Psycho, there has been something distinctly creepy about motels. You know the ones. Originally built along highways as a respite for weary cross-country travelers, the name literally comes from "motor hotel." They were usually long, one-story building consisting of side-by-side rooms with doors that opened out into the parking lot, enabling guests of the time to sleep pretty much beside their beloved vehicles.
They've also been the location for a whole lot of up-to-no-good. Besides being the preferred location for extramarital shenanigans, they've been the site of murders (Psycho, Vacancy and Motel Hell), serious mental breakdowns (Identity and Insane) and all manner of general badness (Bad Times at the El Royale).
These days you can still find motels, though for the most part they look like perfect location shots for any one of the aforementioned films. And with some rare exceptions, any one you come across isn't going to be a preferred place to spend the night.
Which is why my latest listen from Audible.com has made me late for my day job, three days running. I cannot audibly 'put it down.'
The Sun Down Motel, written by Simone St. James (Broken Girls) and performed on the audio book by Brittany Pressley and Kirsten Potter, is set both in 1982 and 2017. It tells the story of Viv, who disappears from her night job at The Sun Down in 1982 after doing a bit of poking around in some local, unsolved murders. In 2017 her niece Carly follows in her footsteps, to see if she can uncover what happened to her.
Here's the book description.
Something hasn't been right at the roadside Sun Down Motel for a very long time, and Carly Kirk is about to find out why.

Upstate New York, 1982. Viv Delaney wants to move to New York City, and to help pay for it she takes a job as the night clerk at the Sun Down Motel in Fell, New York. But something isn't right at the motel, something haunting and scary.

Upstate New York, 2017. Carly Kirk has never been able to let go of the story of her aunt Viv, who mysteriously disappeared from the Sun Down before she was born. She decides to move to Fell and visit the motel, where she quickly learns that nothing has changed since 1982. And she soon finds herself ensnared in the same mysteries that claimed her aunt.
So far, Viv and Carly's stories have paralleled each other perfectly, with St. James creating a creepy vibe that is page-turning and compelling. I love her attention to detail and the way she treats the hotel as a character too. Without giving too much away, everyone, including the ghosts, has a great story to tell. But something tells me I'm being led down a path that isn't going to have a happy ending.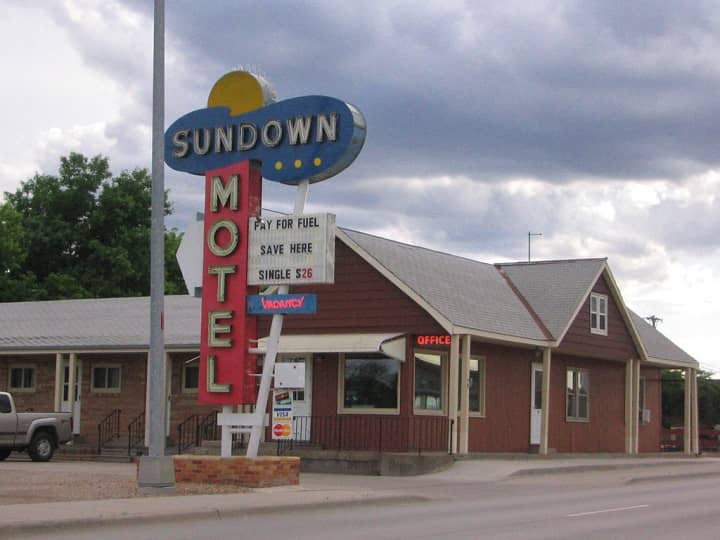 Not affiliated with the book. I just like the picture.
The Sun Down Motel has sort of a Shining meets Hill House vibe, which blurs the lines between the horror and mystery genres, and it's really gotten under my skin.
The Sun Down Motel is available now in hardcover from Penguin Books, as well as in audio and e-book formats. Have a question or comment? Post it here or drop a line to sue@blackgate.com.