Talking Tolkien: The Architects of Modern Fantasy, Tolkien and Norton – by Ruth de Jauregui
Talking Tolkien: The Architects of Modern Fantasy, Tolkien and Norton – by Ruth de Jauregui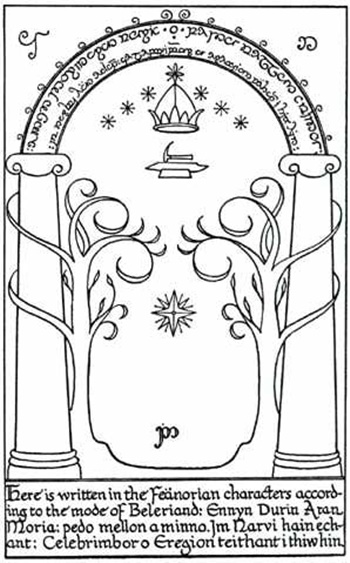 Talking Tolkien is back for another installment and Ruth de Jauregui brings in another Fantasy giant, the great Andre Norton. Those DAW paperbacks are classics. Read on!

The influences of J.R.R. Tolkien and Andre Norton fill the world of speculative fiction and, while the genre existed before and after both authors, their works have forever shaped new authors and the flow of the modern fantasy novel.
Tolkien forged the modern rendition of the epic journey tale that has its roots in Beowulf and The Odyssey, pitting good against evil in the world known as Middle Earth. The master of the epic journey, the battle of good and evil, wizards, brave men and elves, sturdy dwarves, and never to be forgotten, the little hobbits, began the adventures of Middle Earth with a journey to recover the dwarves' stolen home and treasure in The Hobbit. It was followed by his continuation, "The Road goes ever on and on…," with the next generation of hobbits in an epic quest to save Middle Earth from its version of Satan in The Lord of the Rings.
And it all began with a hobbit in a warm and cozy hole.
Actually though, Tolkien's works began much earlier. He was writing poetry and the beginnings of his epic work as early as 1910, and perhaps even earlier as his first published poem, "The Battle of the Eastern Field," was printed in the King Edward's School Chronicle in March 1911. At age 19, he was already on the long road leading to Middle Earth after being orphaned, his romance with his future wife forbidden by his guardian, and failing and then winning a scholarship to Oxford.
As Tolkien himself said in the introduction to The Fellowship of the Ring: "…to be caught in youth by 1914 was no less hideous an experience than to be involved in 1939 and the following years. By 1918 all but one of my close friends was dead…"
The loss of his parents, marriage, the horrors of World War I and the loss of his friends, illness, the births and lives of his young children, and his work as a professor at Oxford – all the experiences of life led Tolkien to the first words, written on a blank page of a student's answer book, in the summer of 1930: "In a hole in the ground there lived a hobbit." The Hobbit was first published in England in September 1937, followed the next year by the U.S. edition and with its success, Tolkien began his epic tale The Lord of the Rings.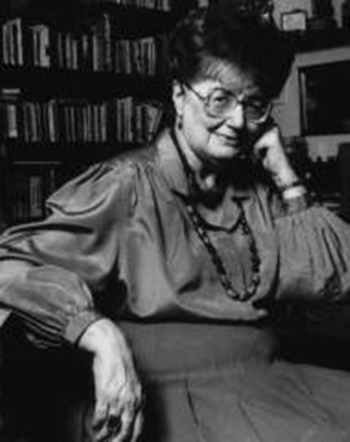 Meanwhile, across the Atlantic Ocean in Cleveland Ohio, Andre Norton led us through gates between the mundane world where we humans currently live and the ancient lands of the Witch World, where good and evil also exist, adding in the concept that some of the ancient adepts were so far from the human norm that they are neither good nor evil. If anything, these purveyors of ancient knowledge and magic might be neutrals in the eternal battles between the two forces, choosing to leave the Witch World in their explorations through other gates and distant worlds.
In many ways, the life of Alice Mary Norton paralleled Tolkien's early years. Norton entered the world in 1912, a child of a rug company owner/salesman and a housewife. Her older sister, 17 years her senior, was nearly out of the home by Norton's birth. Encouraged by her mother, who read to her starting at age two, and took her to the library regularly for new books, Norton fell in love at a very young age with fantasy and science fiction, devouring the works of L. Frank Baum, Mary Shelley, Robert Heinlein, Isaac Asimov, and other prolific authors of the early 20th century. She began her creative efforts early, writing short stories for her high school paper and her first novel, Ralestone Luck, while still in high school.
Like Tolkien's experience with WWI, the Great Depression greatly affected Norton's life after she graduated from high school in 1930, disrupting her plans to become a history teacher. Financial difficulties forced her to take a job at the Cleveland Public Library in 1932 while attending night classes in an effort to continue her degree. It was the lack of a degree that prevented her promotion to a higher position at the library, much to the benefit of her later readers and fans. While she was working for the library, she had to argue for the inclusion of science fiction and fantasy books and magazines. In fact, Ohio Reading Road Trip (Greater Dayton Public Television) reports that she said in a 2004 interview:
"Each month the librarians would receive a book to review. If there was some objection to the book, and we still wanted it, we would have an opportunity to defend it. I remember getting The Hobbit and nobody had heard of (J. R. R.) Tolkien, so I had to argue for it like mad."
Fortunately for the library patrons, she was successful.
Norton's first published novel was The Prince Commands in 1934. The same year, she changed her name to Andre Alice Norton, due to the belief at the time (and to this day, to be brutally honest), that boys were the main audience for her adventure novels and a masculine name would improve the marketability of her books in the juvenile fiction market. While Norton wrote numerous action-adventure stories and novels, it was her science fiction beginning with "The People of the Crater" in the first issue of Fantasy Book magazine (1947), and her breakthrough novel Star Man's Son 2250 A.D. (1952) that made her a well-known force in the juvenile fiction of the 1950s.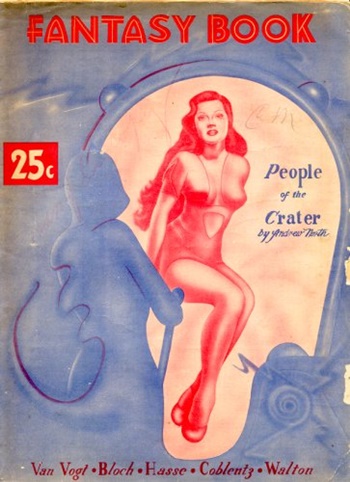 Though previously known for science fiction, Norton was not recognized for her fantasy fiction until the publication of Witch World by Ace Books in 1963. It led to her nomination in 1964 for a Hugo Award. Ironically, also published by Ace Books, Tolkien's Lord of the Rings hit the U.S. market in unauthorized paperback editions in 1965, making it accessible and affordable to the general public.
Tolkien, a scholar of the English language with a specialty in Old and Middle English, set his books in an ancient world filled with a mythological history and events that led to Sauron's ring of power being forged to control the existing rings, and thus the ringbearers and leaders of the three primary races of Middle Earth, elves, dwarves, and men. The hobbits were barely a legend. Yet, it was the hobbits, the down-to-earth little guys who were the key to the final victory in the battle against Sauron.
Tolkien's world-building set the stage for epic high fantasy, from his contemporary and fellow British author C.S. Lewis' The Chronicles of Narnia (1950-1956) to American fantasy authors Roger Zelazny with The Chronicles of Amber (1970-1991), Robert Jordan's Wheel of Time series (1970-2013), which was completed by Brandon Sanderson, and Patricia McKillip's Riddle Master Trilogy (1976-1979).
While one can easily point to Tolkien as the inspiration for role-playing games like Dungeons and Dragons (and the ensuing legal issues due to the D&D appropriation of Tolkien's intellectual properties, including the names of his peoples – hobbits, Nazgûl, ents, and so on), the epic journey is a universal element in mythology all over the world. Tolkien's rich world-building, based on Northern European mythology and legends of the British Isles, brought epic fantasy into the 20th, and now the 21st centuries.
Norton, a librarian, also used her knowledge of history in her world-building. An experienced author of speculative fiction by the early 1960s, she started off Witch World in our modern world, then led us into an ancient land where magic was real – and her main character Simon Tregarth holds similar powers. In the Witch World books, virgin witches held hereditary powers, passed down through the women of the Old Race. Unlike Tolkien, whose characters were mostly male, Norton incorporated the power struggle between men and women as well as the differences between the peoples of her world. While still "high fantasy," Norton's world, though set in a medieval land, incorporates elements of the modern industrial society.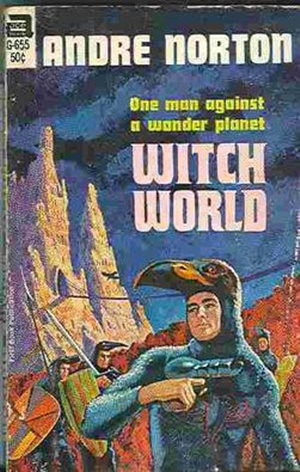 Rather than including the entire Witch World tale in one epic journey, Norton, her later co-writers and other approved authors wrote a series of approximately 30 interlocking novels, plus many short stories and anthologies. Primarily set in Witch World, from the witches and the Old Race and their opponents in the lands of Estcarp, High Halleck. and mysterious Escore. The stories, much like her juvenile fiction, feature individuals in their battles against their fellow man, ancient adepts, and good against evil. Elements of Celtic mythology and Native American tales fill her fantastic tales.
Her fantasy characters evolved over time, from the grey-eyed, dark-haired, slight-of-build Old Race to the tall blonde seamen of the Sulcar to toad-like creatures and others alien to human eyes.
Norton's fantasy worlds and her mashups that combined futuristic science fiction with fantasy based on legends and mythologies, such as the powers of Native American beliefs in the Beast Master series (1959-2006) and traveling from sci-phi to fantasy in Android at Arms (1971), lead directly to the today's fantasy genres, including urban fantasy.
Tolkien and Norton, architects of modern fantasy, have served as the inspiration for a multitude of novels. It's not just the writing, some don't care for Tolkien's tendency to meander through the story and other's aren't thrilled about Norton's coming of age tales – and yet their ability to carry the reader through a tale, with vivid descriptions leading to a satisfying finale, inspires budding and experienced authors again and again to pick up the pen, or boot up the computer, and start layering words, scenes, conflicts and resolutions into new novels.
Many, many authors, including Poul Anderson, George R.R. Martin, Ursula Le Guin, Patricia McKillip and urban fantasy author Patricia Briggs count Tolkien among their influences.
In the words of the authors:
In a 2011 interview, Briggs told Ethan Wolcott of Inlander:
"Reading is what keeps me going. I take the spirit of adventure out of what I read. My ultimate weapon against writer's block is the Lord of the Rings trilogy. They're just so beautiful and have such a sense of wonder that I want to write with that sort of curiosity and attitude."
And the late Patricia McKillip told Fantasy Café in 2013:
"Tolkien riveted a generation of budding writers, revealing the power of both imagination and language. He opened the doors of publishing to works of the imagination that were nothing like the novels I read for my English Lit degree. I wanted that knowledge, that experience, that art that had created The Lord of the Rings. I wanted to write my own 'trilogy.'"
And Norton? Her influence is perhaps more subtle and her writing style leaner than Tolkien's world-building, but her fans read and reread her books over and over again. Not only did Norton inspire science fiction and fantasy authors, but she also mentored and cowrote numerous books with now well-known authors, like Mercedes Lackey, AC Crispin, and Sherwood Smith. And, as Norton told bibliographer Irene Harrison in 1992, "I just don't want to be forgotten."
Linda Taddeo said in the introduction from the now defunct Norton website and republished on Andre-Norton.com:
"Most readers are in their teens when they first find her. And for those that do, it's like falling through a secret door into a universe of other worlds. Wild, beautiful worlds where being different is no crime, and great, courageous hearts overcome their own fears and prove stronger than evil and find a place.

"Andre Norton is some kind of spiritual life blood to people growing up. Part of it is the validation one gets from the experience of the protagonist – the thematic elements dealt with in her books are fundamental and as close to universal as you can get. And part of it is just how well-told her tales are, how much the reader believes them – wants to live in those worlds. And part of it … well, there may be witchcraft involved.

"Without profanity or graphic violence, Andre Norton weaves tense, dramatic tales. Her protagonists are frequently young. The virtues of the past, and of nature, are important elements in many of her stories. All her books are meticulously researched and provide a treasure of historical information.

"It has been said that science fiction is primarily philosophy, expounding the right to be different. Nowhere is that truer than in Ms. Norton's writing, where protagonists of many ethnicities have shown their intelligence and valor, and the value of all living things is affirmed."
I must agree with Ms. Taddeo. And I am not alone.
In 2005, Norton's contributions to the worlds of speculative fiction were honored by the Science Fiction and Fantasy Writers of America (SFWA), when they announced the annual Andre Norton Award for Young Adult Science Fiction and Fantasy. Less than a month later, on March 17, Norton passed at age 93. After her passing, Executive director Jane Jewell shared Norton's generosity with The Associated Press: "On many occasions, she worked with new writers and collaborated with them on novels to help them get started."
Author Judith Tarr said in her blog post on Tor.com: "
Andre's books gave me endless ideas and offered numerous springboards for my own worlds and characters. The idea that the future didn't need to be white, or that aliens could be both truly alien and accessibly human, came to me in good part from her. So did the ferocious feminism of her Witches, though of course, they had to be seen through the eyes of males, and especially an Earth male (white of course), because (cue chorus) That Was How The World Worked."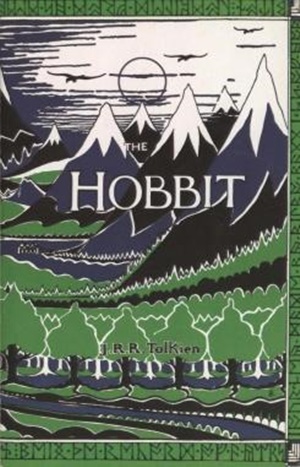 I too was and still am a huge Norton fan. Norton has been a huge influence not just in my own writing, but also in my personal life. In an era where Black, Indigenous, People of Color (BIPOC), and women of any color were simply not found as major characters in science fiction and fantasy, I devoured her books. The Solar Queen with her mixed cast of characters (excluding the white savior aspects of Voodoo Planet), the mysterious Simsa, the Navajo Beast Master Hosteen, Zacathans, Salariki, the cat-like Eet, and all the other aliens, the books captured my imagination. And then came the magical and powerful Witch World where women were featured as strong side characters and then main characters and gradually the lens of the modern white hero who saves the universe (male of course) faded away…
And now we have a return to Tolkien's hobbits and elves and dwarves and wizards, brought to life again in the new Amazon series The Rings of Power. Again, "The road goes ever on and on…," the new tales evolving from the source material, and yet, and yes, it's indisputably Middle Earth and Tolkien returned to us in a new form, a new tale, a new adventure.
I'd like to think that just a pinch of the beauty of Tolkien's and Norton's prose is echoed in my own works, those published and the ones still simmering on the back burner, and there's a little of their energy filling all of us who've been inspired by their charge into the fantastic world of speculative fiction, in all its wonderful forms.
Because remember, like the magic of Tolkien's and Norton's imaginations and never-ending dedication to their works, energy doesn't disappear—it transforms.
May it transform your world too.
Prior Talking Tolkien entries:
Talking Tolkien – A New series at Black Gate!
Joe Bonadonna – Religious Themes in The Lord of the Rings
---
Ruth de Jauregui
A lifelong science fiction and fantasy fan, Ruth de Jauregui has been in the publishing business since the early 1980s, first working for well-known author and designer William "Bill" Yenne at American Graphic Systems in San Francisco, then freelancing for years while working a government job. With two conventionally published books under her belt, Ghost Towns and 100 Medical Milestones That Shaped World History, she's now published 50 Fabulous Tomatoes for Your Garden, The Soul of California – Cooking for the Holidays, and two crime-meets-urban fantasy novels, Bitter and Bitter Sins, with a third, Bitter Dreams, on the way.
Before plunging into the graphic design and publishing world, de Jauregui worked an assortment of jobs, ranging from food service to spinning records to security guard and more. With three AA degrees, she purveyed her talents and life experience into a government position writing and designing staff and client newsletters, annual reports and special projects before accepting an early retirement incentive. Today, she continues to write articles for online content, plus her own non-fiction and novels, and works part-time for an internationally known company.
de Jauregui also maintains two websites, RuthDJ www.ruthdj.net and Alien Star Books www.alienstarbooks.com, which is focused on science fiction and fantasy for teens and young adults of Color. Alien Star Books is all about speculative fiction that features BIPOC as well as differently-abled main characters.
You can find de Jauregui's work on Amazon https://www.amazon.com/Ruth-de-Jauregui/e/B008U3PD7O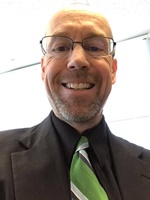 Bob Byrne's 'A (Black) Gat in the Hand' made its Black Gate debut in 2018 and has returned every summer since.

His 'The Public Life of Sherlock Holmes' column ran every Monday morning at Black Gate from March, 2014 through March, 2017. And he irregularly posts on Rex Stout's gargantuan detective in 'Nero Wolfe's Brownstone.' He is a member of the Praed Street Irregulars, founded www.SolarPons.com (the only website dedicated to the 'Sherlock Holmes of Praed Street') and blogs about Holmes and other mystery matters at Almost Holmes.
He organized Black Gate's award-nominated 'Discovering Robert E. Howard' series, as well as the award-winning 'Hither Came Conan' series. Which is now part of THE DEFINITIVE guide to Conan.

He has contributed stories to The MX Book of New Sherlock Holmes Stories – Parts III, IV, V, VI, XXI, ans XXXIII.

He has written introductions for Steeger Books, and appeared in several magazines, including Black Mask, Sherlock Holmes Mystery Magazine, The Strand Magazine, and Sherlock Magazine.