10 Things I Think I Think: March, 2023
10 Things I Think I Think: March, 2023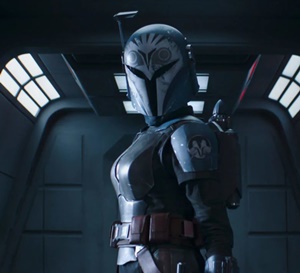 1) THE MANDALORIAN remains the best Star Wars property going. My son loves The Bad Batch, and it seems cool. But as I wrote here, the mix of innovation and fidelity; and simply all-around awesomeness, I'll take this over just about any Star Wars of the past few decades.
I liked Boba Fett – and it didn't hurt that it was like a subs-series for The Mandalorian. I quit Battlestar Galactica, as it put me to sleep. But I'm a big Katee Sackhoff fan from her work on Longmire. And she is SPECTACULAR as Bo Katan. Absolutely superb. I look forward to this show every week. I think The Mandalorian is outstanding.
2) I did not look forward to ANDOR. Elementary was a police procedural with a Sherlock Holmes overlay. I liked it. Solo was a caper/heist flick (for the first half) with a Star Wars overlay. I liked it. I'm a WW II-resistance movie fan. Andor was a war resistance series, with a Star Wars overlay. And for the most part, it was DULL!
It got better when Andy Serkis became a major character, but this should have been right up my alley. But it was soooo slow, I watched most episode in two or three sittings. Lots of FB friends lavished 'FINALLY: Star Wars for grown-ups" praise on it. To me, it was the same tone as The Literature people being snobby about Robert E. Howard and Sherlock Holmes: "Oh, you're reading THAT 'stuff?' Go get some George Bernard Shaw, or Flaubert." Whatever. I think Andor was pretty boring.
3) LETHAL WEAPON (TV SERIES) replaced the Martin Riggs character after season two. And it was canceled after less than a full season three. Apparently Clayne Crawford and the show/studio people did not get along. Whatever. They both probably had some legitimate beefs. But the way they wrapped up his character's story line at the very end of his final episode, PISSED ME OFF! I haven't been this mad at a show since the rape scene in Downtown Abbey. It was totally unnecessary, the way they finished up with the Riggs character. They were jack asses.
I continued on with season three. And the show works okay with Sean William Scott (though it's not as good). But I'm still mad at what they did with Riggs. I think I'm glad the show died not long after.
4) I watched The Rock's 2014 movie, HERCULES. You know what? It was kinda fun. It definitely wasn't the equivalent of The Lord of the Rings for Hercules, but I liked it. Good cast, story wasn't bad – a mix of the Greek myth and original stuff. I think I would have watched another one of these.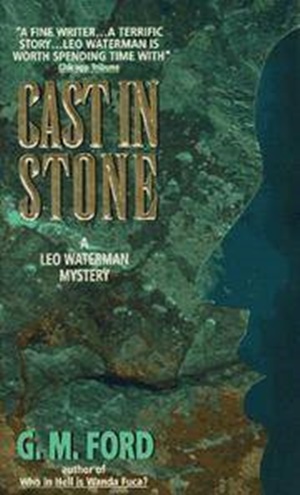 5) I found out that G.M. FORD died in December of 2021. I met him at a Bouchercon, and sat in on a panel in humor in Mysteries. He was a cool guy. He wrote six books about Seattle PI, Leo Waterman. Waterman's dead father was a Tammany Hall-type politician (before he was dead), and Leo used some homeless alcoholics as his Baker Street Irregulars. Ford took a break to do another series, and came back to Leo Waterman twelve years later, with six more novels.
I just finished number eleven – and the second series is darker, and I haven't enjoyed it nearly as much. But it led me to re-read the first two books, and I still find them excellent. Cast in Stone is as close to a Travis McGee novel as we're ever going to get. And the third book, Bum's Rush, is an homage to Nero Wolfe. I think I really like those first six Leo Waterman books.
6) YOU GOTTA READ STUFF JUST FOR YOU. I'm continually reading (and watching) things for Black Gate. And also for my other writings. Nero Wolfe, gaming, Conan, hardboiled/noir, TV shows: it's constant. And hopefully you can tell, I mostly love the stuff I write about. I like to share my interests.
But sometimes, you gotta step away from what's 'useful' and read just for you. I read Catherine Drinker Bowen's Miracle at Philadelphia as a Poly Sci undergrad, and it was one of those books which set me on a lifetime path. Last month I did a Shelfie essay, with my books on the Constitutional Convention of 1787, and associated ones from the Founding Fathers Era.
The field's not as popular as it once was, so 2009's Plain, Honest Men: The Making of the Constitution, is a more recent entry. I'm reading it – just for me. And I'm loving it. I even got out two accompanying books from the shelf, to supplement it: Founding Fathers (one of my favorite books) and The Constitutional Convention: A Narrative History from the Notes of James Madison. I'm reading them for additional information as I go along with the 'main book.' I think reading a book solely for your own enjoyment is a treat we should never lose site of.
7) I'm currently watching The Rookie, The Rookie: Feds, Will Trent, Star Trek: Picard, and The Mandalorian. That's a lot of current series' for me. But I'm really excited that DEATH IN PARADISE dropped season twelve last month. Breaking the 100-episode mark, it's just a wonderful crime show. There's always a fish-out-of-water Scotland Yard Detective Chief Inspector assigned to San Marie – a once French, but now British-controlled, Caribbean island. I never solve the crime, but this is my favorite British police shows.
One of the previous DCIs, played by Kris Marshall, just started a new spin-off, where he's back in England. Seems a little less humorous in tone, but still, good to see him. I think any fan of British crime shows should watch Death in Paradise.
8) I re-watch COLUMBO, Psych, and Monk, throughout the year. Columbo is on Freevee, and the commercials add significant time to each episode. So, I bought the DVD set, which includes the reboot/made for TV movies. And I got three guidebooks. Woohoo!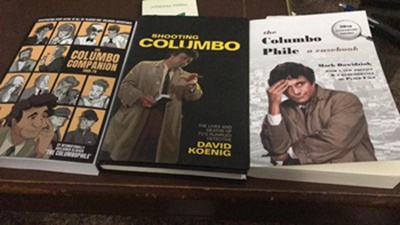 Look for Just One More Thing at Black Gate in 2024, with a bunch of my friends. It's gonna be terrific. I think a favorite show or movie can bring you pleasure for the rest of your life.
9) I am COACHING ULTIMATE (FRISBEE) at age 56. I played in a National Championship game, and went to two World Championships. I coached a college team, and I ran the national governing body. And then I walked away from it all, cold turkey.
Now, I'm helping coach at the same high school I graduated from. I'm still figuring out how much of the player I once was, I still am. But I've done a few things that have made me smile. I've also injured things already. Teaching things to the kids, is neat. I think, if you are smart about it, you can still do big things as you get old(er).
10) And, CHATGPT (AI) – In the fiction field, I am against it, and I think it creates/boosts lazy and/or no talent 'writers' who don't have to work to hone their craft. But it's real, and it's here to stay, and it's impacting things. So, I checked it out by feeding it some info and having it write some Nero Wolfe short stories.
What it actually did was spit out some outlines, really – not so much stories. A couple were terrible, and a couple were merely bad. One was more Carroll John Daly than Rex Stout. But one, while totally wrong on the Wolfe elements, wasn't all bad for plot. I'm taking what it developed, making it read more like Stout, and writing it up as a short, short story. We'll see how that turns out. I think ChatGPT is a very bad thing.
---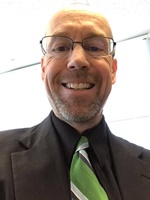 Bob Byrne's 'A (Black) Gat in the Hand' made its Black Gate debut in 2018 and has returned every summer since.

His 'The Public Life of Sherlock Holmes' column ran every Monday morning at Black Gate from March, 2014 through March, 2017. And he irregularly posts on Rex Stout's gargantuan detective in 'Nero Wolfe's Brownstone.' He is a member of the Praed Street Irregulars, founded www.SolarPons.com (the only website dedicated to the 'Sherlock Holmes of Praed Street') and blogs about Holmes and other mystery matters at Almost Holmes.
He organized Black Gate's award-nominated 'Discovering Robert E. Howard' series, as well as the award-winning 'Hither Came Conan' series.
He has contributed stories to The MX Book of New Sherlock Holmes Stories – Parts III, IV, V, VI and XXI.
He has written introductions for Steeger Books, and appeared in several magazines, including Black Mask, Sherlock Holmes Mystery Magazine, The Strand Magazine, and Sherlock Magazine.