Goth Chick News: Taking a Trip Back to Jerusalem's Lot
Goth Chick News: Taking a Trip Back to Jerusalem's Lot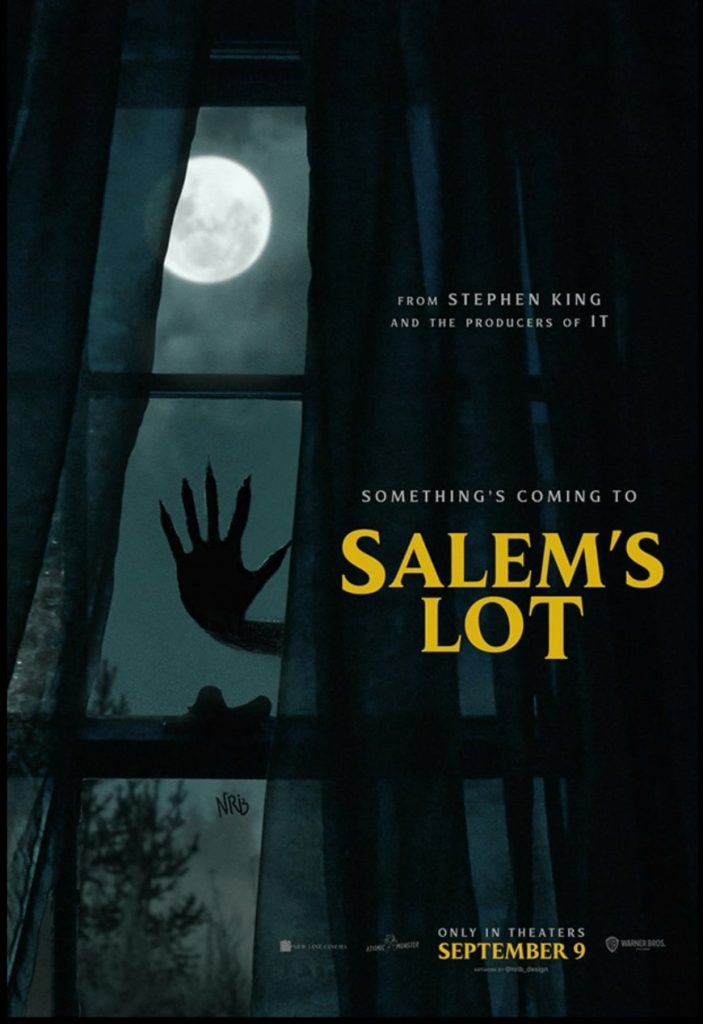 Though Lapvona, a historical fiction tale by Ottessa Moshfegh, tops thirteen separate summer reading lists, it was not one of the books I took with me on a recent two-weeker through South America. Tropical blue waters and umbrella drinks in no way dissuaded me from delving into my favorite genre, and though I'll be getting to Lapvona eventually, I opted for some classics on this trip: namely Mary Shelley, Bram Stoker and dare I say it, Stephen King.
If you haven't heard, part of King's current monopoly on movies, limited series and episodic juggernauts, is a remake of 'Salem's Lot. The original screen adaptation of King's 1975 vampire story was a made-for-TV, two-episode mini-series released in 1979, directed by Tobe Hooper and starring David Soul and James Mason. Reviews were largely positive, with critics praising the film's atmosphere, cinematography, Hooper's direction, and scares. As of today, 'Salem's Lot the mini-series still holds an approval rating of 89% on review aggregator Rotten Tomatoes. I tell you this, because in my humble opinion, like many of King's books, the translation to screen missed the mark back in 1979.
Now, forty plus years later, we're getting a theater remake, and given what was done to the remakes of Pet Semetary and IT, my personal expectations are pretty low. Which brings me to why I chose to reread 'Salem's Lot after revisiting Dracula for the hundredth time.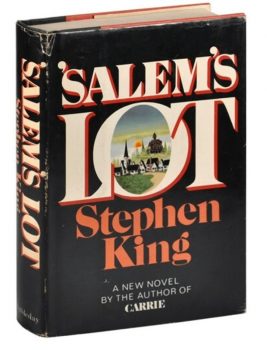 According to King himself via www.stephenking.com, his inspiration for this, like his second novel following Carrie, came from his stint as a high school teacher:
One of my high school classes was Fantasy and Science Fiction, and one of the novels I taught was Dracula. I was surprised at how vital it had remained over the years; the kids liked it, and I liked it, too. One night over supper I wondered aloud what would happen if Dracula came back in the twentieth century, to America. "He'd probably be run over by a Yellow Cab on Park Avenue and killed," my wife said. That closed the discussion, but in the following days, my mind kept returning to the idea. It occurred to me that my wife was probably right – if the legendary Count came to New York, that was. But if he were to show up in a sleepy little country town, what then? I decided I wanted to find out, so I wrote 'Salem's Lot, which was originally titled Second Coming.
King makes quite a lot of Dracula references in 'Salem's Lot, including some characters using Dracula as a reference guide. But what I really love about the story is that, if you willingly suspend your disbelief, it is possible to immerse yourself in the idea that this represents a very plausible scenario if a real vampire showed up today.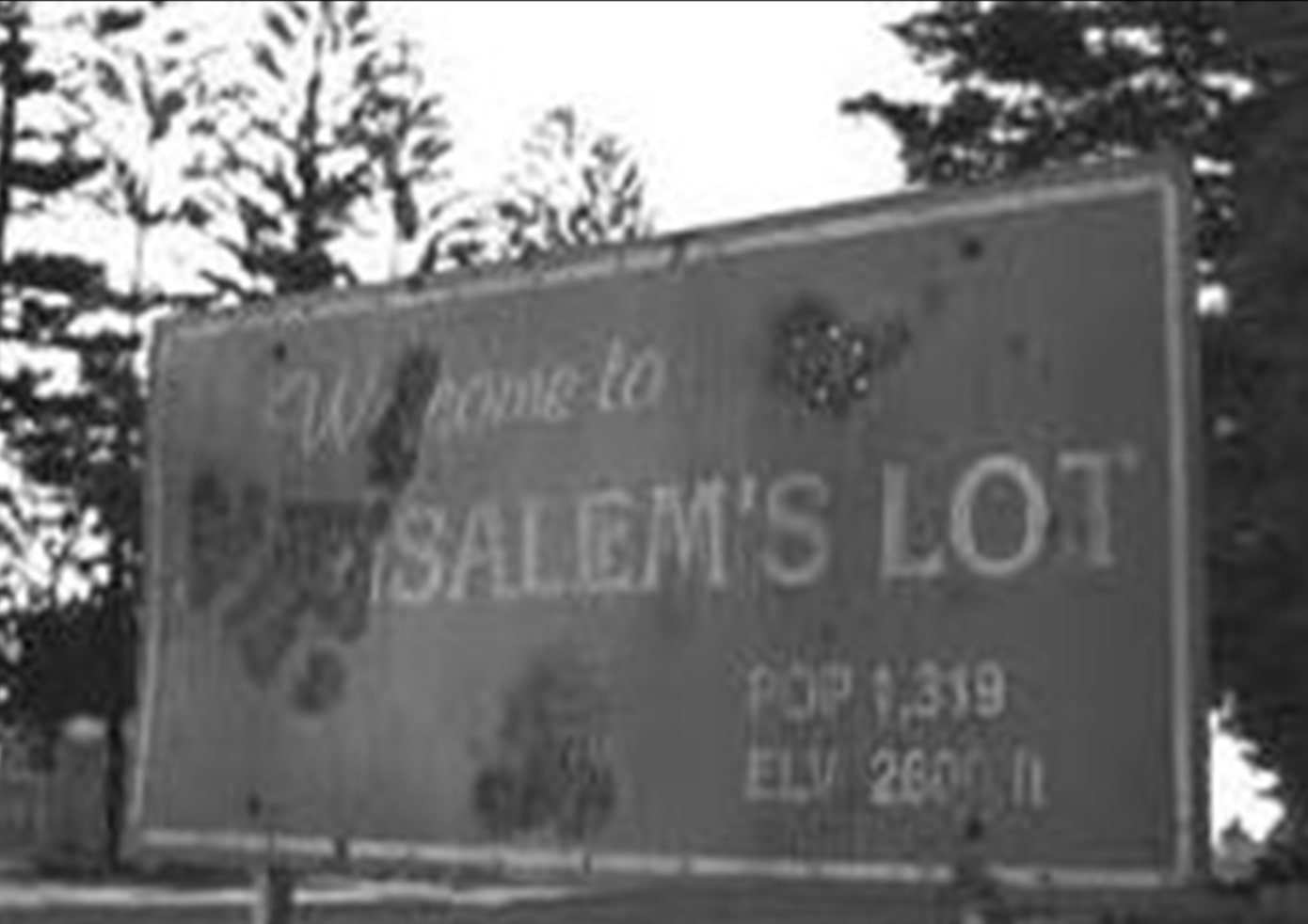 Sure, it's the 1970's so the protagonists do not have the benefit of the Internet or cell phones, but the people and story of 'Salem's Lot hold up anyway. And unlike some of King's later works which tended to follow a formula, 'Salem's Lot still has the freshness that comes from a new storyteller still writing from the heart rather than a "what sells" perspective.
There are also the atmospheric chills and horrors one would expect from any good vampire story. In 'Salem, the ancient vampire Kurt Barlow is creating blood-sucking protégé at an alarming clip and no one from children to adults are spared. In this way 'Salem's Lot has an eerie modern-day resonance, as King treats vampirism as a kind of plague, both literally and figuratively as an evil consuming the town. There is also a "clock ticking" race to stop what is happening; lead of course by the two people the majority of the 'Salem's Lot community are least likely to believe.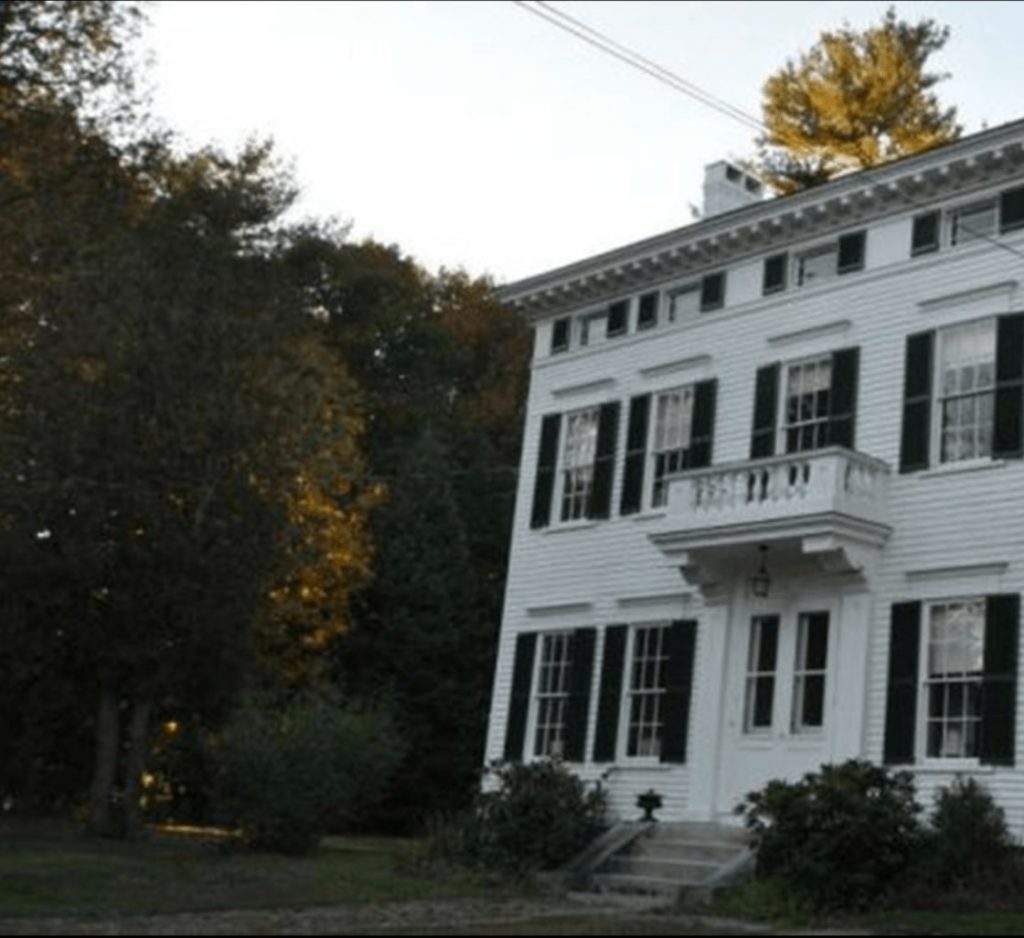 The inspiration for the Marsten House: The Capt. Reuben Merrill House in
Yarmouth, Maine, which is King's hometown and also likely the "real" Jerusalem's Lot
I hadn't read 'Salem's Lot since college and I am glad I had a chance to revisit it prior to the new movie coming out on September 9th. Gary Dauberman is both the writer and director, following his previous stint on King's material as writer of the IT remake (both parts).
I have mixed feelings about this as I hope Dauberman learned what works and what doesn't when it comes to translating King's novels onto the big screen. Then again, if he believes he nailed IT, then 'Salem's Lot may be yet another stake through the heart for fans of the source material.