L. Frank Baum's Oz Series #3: Ozma of Oz
L. Frank Baum's Oz Series #3: Ozma of Oz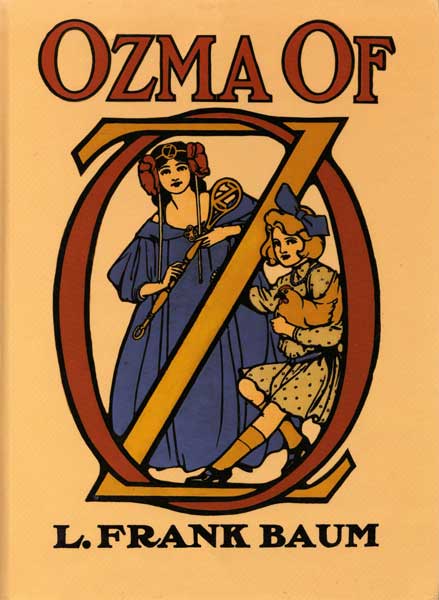 I've been doing more reading with my 10-year old niece and book 3 of L. Frank Baum's Oz series was a real treat. While I'd seen the Wizard of Oz of course, Ozma of Oz was the first book I'd read and luckily it can be read entirely fine with nothing more than the 1939 movie as an introduction. This book was also my introduction to the otherworldly art of John R. Neill.
Ozma of Oz was published in 1907, and as I've noted in my previous posts, L. Frank Baum's series is really the first major American fantasy world. The story begins with Dorothy travelling with Uncle Henry on a steamer to Australia. A storm picks up and Dorothy is washed overboard.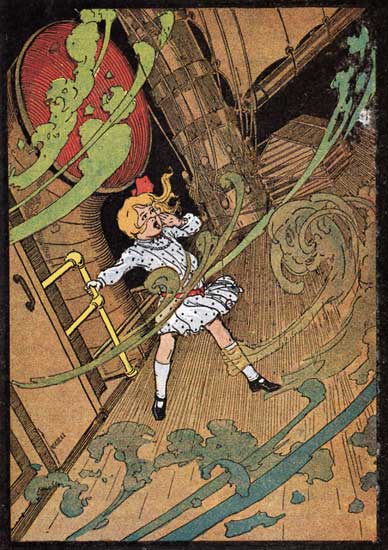 Luckily a wooden box was also washed overboard and she manages to climb onto it as the steamer carries on through the mountainous storm waves.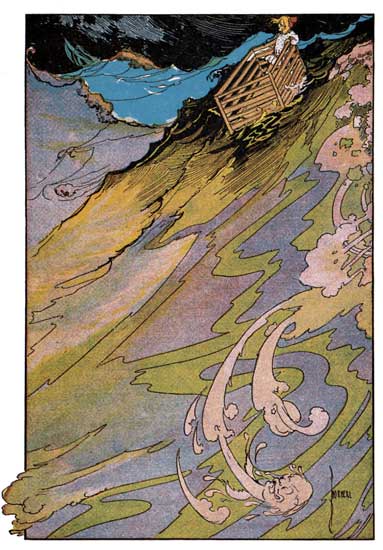 In the morning, she finds out that a hen has also sought safety in the little coop and she and Dorothy chat while the hen lays her daily egg. The fact that Billina the yellow hen can talk tells Dorothy that she's in a fairy land again. They land ashore grab some breakfast from a couple of lunchbox trees. Hats off by the way to both Baum's boundless imagination and to Neill's ability to bring it to life visually.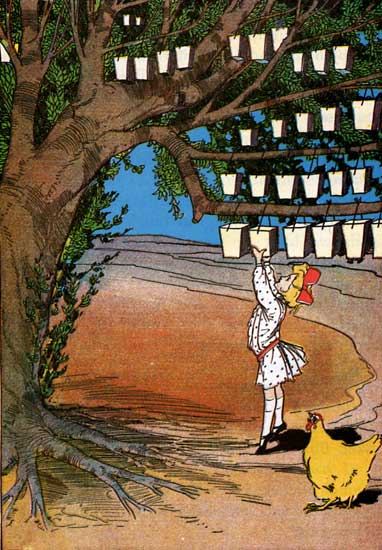 Dorothy and the hen are chased by creatures called the wheelers (image below). Although petty bullies, in concept they are truly horrific, having arms as long as they legs and every limb ending in what is essentially a shopping cart wheel. It's creations like this that invite the reader to ask what Baum was smoking, much as comic readers wonder about Ditko, but as far as I know, their imagination came from clean living.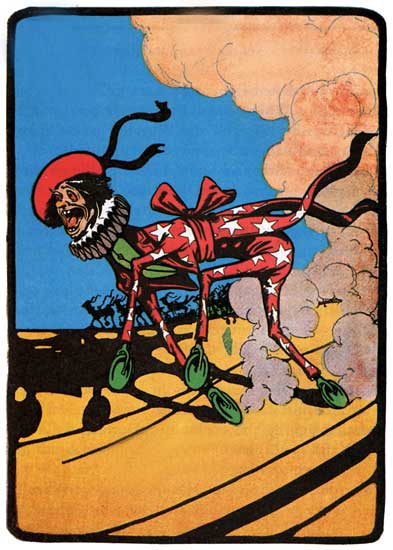 Dorothy and Billina escape the wheelers by climbing a lonely hill, where they are trapped. Except! Except that they discover a copper man. He has instructions on him, saying that this is a most ingenious mechanical man, requiring only to be work for thinking, speaking and movement. So Dorothy winds the mechanical man and he rescues them by beating away the wheelers with a lunch pail.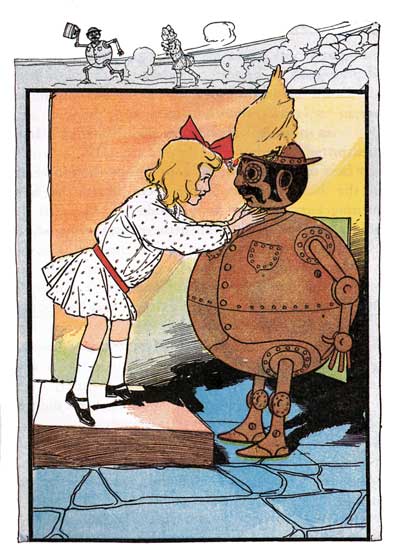 It turns out that Dorothy, Tik-Tok and Billina are in the fairy country of Ev, and that the royal family of Ev has been imprisoned by the Nome King. So off they go, with a recently arrived Ozma (whom we saw in Book II as Tip), the Cowardly Lion, the Hungry Tiger, the Scarecrow, the Tin Woodman and the army of Oz.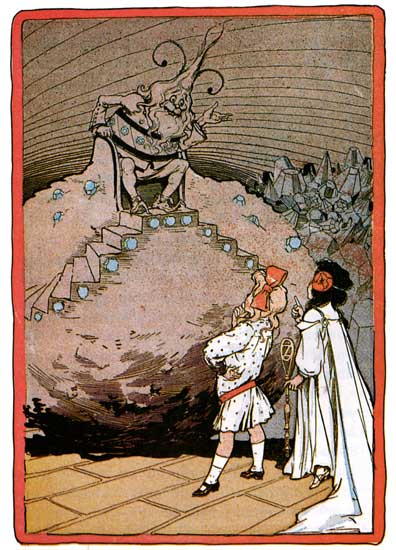 It's a delightful story with reversals and omg moments as they face off against the Nome King and try to rescue the royal family of Ev.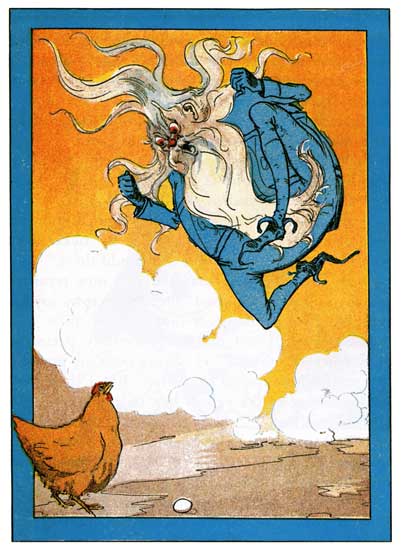 The ending is clever and charming. I won't give it away here, but the images hint at it.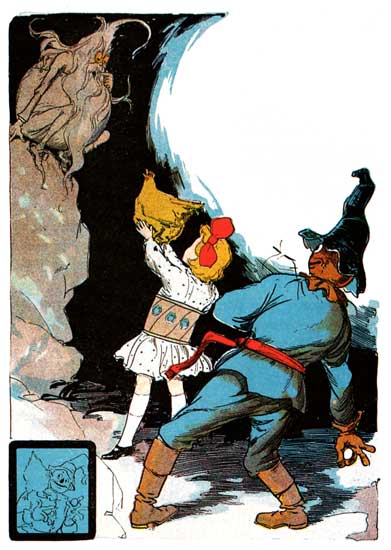 This book was so good that in the 1980s, when Disney wanted to do a sequel to The Wizard of Oz movie, they took this novel and The Marvelous Land of Oz, smushed them together and made Return to Oz, starring Fairuza Balk. It's one of the scariest, weirdest kids movies I've ever seen and is still one of my favourites and hope to show it to my niece as soon as public health allows.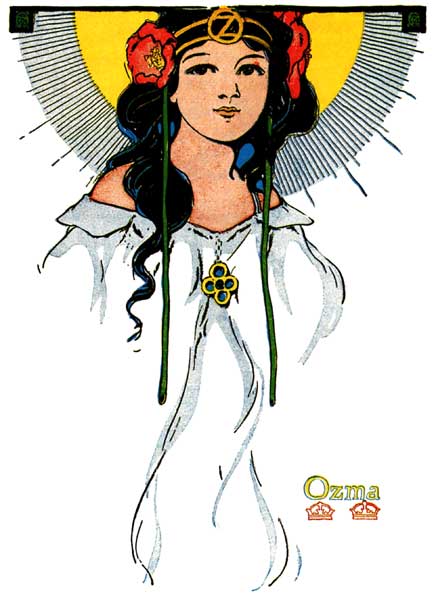 These books are a delight and reading them on your own or with a young member of the family is a soul-replenishing experience I encourage everyone to try.
---
Derek Künsken writes science fiction in Gatineau, Québec. His first novel, The Quantum Magician, a space opera heist, was a finalist for the Locus, Aurora and Chinese Nebula awards. Its sequel, The Quantum Garden was an Aurora finalist as well. His third novel, The House of Styx, got a starred review in Publishers' Weekly and the Library Journal and is out in audio and ebook (order link); and the hardcover will release in April, 2021.