Rogue Blades Author: An Unexpected Gift
Rogue Blades Author: An Unexpected Gift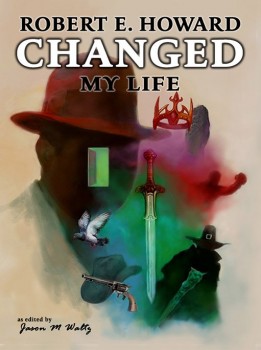 The following is an excerpt from Barbara Ingram Baum's essay for Robert E. Howard Changed My Life, an upcoming book from the Rogue Blades Foundation.
May 25, 1995, marked a profound change in my life. Alla Ray Morris, or 'Pat' as we called her, passed away unexpectedly. When my husband, Jack, met with her attorneys after her funeral, he was shocked to learn she had bequeathed her rights in Robert E. Howard's works to him, to his sister Terry, and to their mother, Zora Mae Baum Bryant, whom she had named as executrix of her estate. I could never have imagined the impact this gift would have on my life.
Jack's father had passed away in 1971, and several years later his mother married Elliott Bryant, a kind, loving widower who embraced his new family as Zora Mae had two adult children, a daughter-in-law, and three young grandchildren. Elliott's parents and younger brother were deceased, but he maintained a close relationship with his aunt, Alla Ray Kuykendall ('Auntie K') and her daughter, Alla Ray Morris ('Pat'), who lived in the nearby town of Ranger, Texas. Whenever we gathered at the house in Cross Plains for holidays, Auntie K and Pat were always included, and over the years they became family to all of us as well. So even after Elliott died suddenly in 1982, the relationship continued, and every week Jack's mother drove to Ranger to play bridge with the Kuykendalls and their friends. I believe she and Pat became even closer after Auntie K passed away. Nevertheless, we were stunned when Pat suddenly died and we learned she had included us in her will — it was totally unexpected.
We knew nothing about Robert E. Howard or his works. However, we recalled Zora Mae, Elliott, Auntie K, and Pat had attended the showing of the film Conan the Barbarian, starring Arnold Schwarzenegger, at the Paramount Theatre in Abilene, but Jack and I had never seen the film or read any of Howard's works or talked about Howard or discussed the Kuykendalls' ownership at family gatherings. I faintly remembered comments about Howard Days, but we had never discussed those events, nor had we attended. Interestingly, though, Jack's mother kept a Conan calendar on her kitchen wall — which I know now was a Ken Kelly scene from "People of the Black Circle." (You would have to know Jack's mother to appreciate how completely out of character it was for her to have a heroic fantasy calendar on her wall. Zora Mae was very much a traditionalist and was very particular about her home and its accessories.)
Although Jack was brought up in Cross Plains, he completed his school years without ever hearing about Robert E. Howard. Jack remembers having lively conversations as he was growing up with Dave Lee and Lindsay Tyson, both close friends of REH, but Howard was never discussed. We recently learned Jack's father, Edwin Baum, lived during his youth directly across the street from the Howards on Highway 36, but Jack never heard the author's name mentioned even though both his father and stepfather were pallbearers at the double funeral of Bob Howard and his mother Hester. Upon learning of our family's inheritance, Jack became very curious about Howard's writings, especially since they shared Cross Plains roots.
As a lifelong reader and an English teacher, I felt a tremendous sense of awe that Pat had entrusted the family with something so special — the legacy of an author who had no family to shepherd his legacy. Pat was a graduate of The University of Texas at Austin and had taught English at Ranger Junior College. We learned from her young attorneys that her father, Dr. Kuykendall, and Bob Howard's father, Dr. Howard, were close friends, so she felt a personal connection. They told us that although many in fandom seemed to believe she had no real interest in the Howard properties, she was sincerely concerned about protecting REH and the rights and felt that Jack — instead of an institution — would care for Howard's literary legacy and be a better shepherd for his rights. We both felt an incredible sense of stewardship although we knew nothing about Robert E. Howard or his writings and had no idea where to turn for help because at the time there was no agent for the properties. As new rights holders, we could not have been more ignorant since we had never read any of Howard's writing nor had any experience in the complex literary world. We were plunged into learning the business and the Howard works.
---
Barbara Ingram Baum was born in Lubbock, Texas, but moved to Venezuela a few short months before her second birthday. She grew up in various oil camps throughout Venezuela before returning to the U.S. to attend boarding school. She attended Marymount School in both Santa Barbara, California, and in New York City. While attending Texas Tech University, she met her husband, Jack. Barbara is a graduate of Southwestern University and a retired teacher, who taught Spanish and English. After her husband and his family inherited the intellectual property of Robert E. Howard, she helped him manage the rights. For more than ten years, she and her husband have enjoyed restoring a family home in Cross Plains, Texas, and making it their own. While she enjoys traveling and reading, nothing brings Barbara greater joy than spending time with family and friends. The couple has three children and four grandchildren.
---
Ty Johnston is vice president of the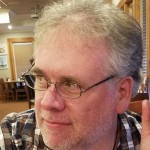 Rogue Blades Foundation, a non-profit organization focused upon bringing heroic literature to all readers. A former newspaper editor, he is the author of several fantasy trilogies and individual novels.