Rogue Blades Author: An Unexpected Gift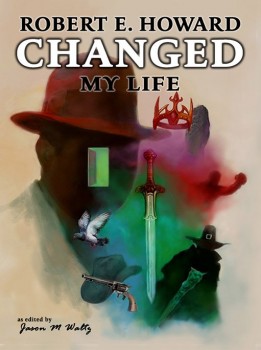 The following is an excerpt from Barbara Ingram Baum's essay for Robert E. Howard Changed My Life, an upcoming book from the Rogue Blades Foundation.
May 25, 1995, marked a profound change in my life. Alla Ray Morris, or 'Pat' as we called her, passed away unexpectedly. When my husband, Jack, met with her attorneys after her funeral, he was shocked to learn she had bequeathed her rights in Robert E. Howard's works to him, to his sister Terry, and to their mother, Zora Mae Baum Bryant, whom she had named as executrix of her estate. I could never have imagined the impact this gift would have on my life.
Jack's father had passed away in 1971, and several years later his mother married Elliott Bryant, a kind, loving widower who embraced his new family as Zora Mae had two adult children, a daughter-in-law, and three young grandchildren. Elliott's parents and younger brother were deceased, but he maintained a close relationship with his aunt, Alla Ray Kuykendall ('Auntie K') and her daughter, Alla Ray Morris ('Pat'), who lived in the nearby town of Ranger, Texas. Whenever we gathered at the house in Cross Plains for holidays, Auntie K and Pat were always included, and over the years they became family to all of us as well. So even after Elliott died suddenly in 1982, the relationship continued, and every week Jack's mother drove to Ranger to play bridge with the Kuykendalls and their friends. I believe she and Pat became even closer after Auntie K passed away. Nevertheless, we were stunned when Pat suddenly died and we learned she had included us in her will — it was totally unexpected.
We knew nothing about Robert E. Howard or his works. However, we recalled Zora Mae, Elliott, Auntie K, and Pat had attended the showing of the film Conan the Barbarian, starring Arnold Schwarzenegger, at the Paramount Theatre in Abilene, but Jack and I had never seen the film or read any of Howard's works or talked about Howard or discussed the Kuykendalls' ownership at family gatherings. I faintly remembered comments about Howard Days, but we had never discussed those events, nor had we attended. Interestingly, though, Jack's mother kept a Conan calendar on her kitchen wall — which I know now was a Ken Kelly scene from "People of the Black Circle." (You would have to know Jack's mother to appreciate how completely out of character it was for her to have a heroic fantasy calendar on her wall. Zora Mae was very much a traditionalist and was very particular about her home and its accessories.)