Goth Chick News: Frankenstein Spinature; I Don't Need It, But I Want It Anyway
Goth Chick News: Frankenstein Spinature; I Don't Need It, But I Want It Anyway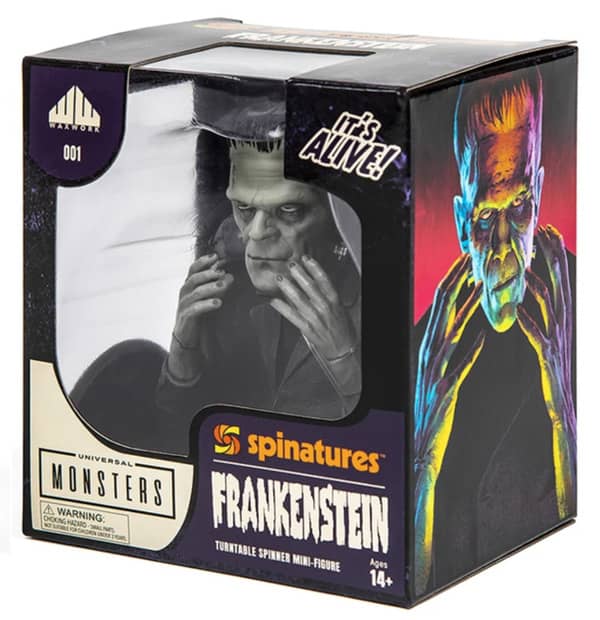 If you collect anything, then you know the feeling. You see a something which speaks to your obsession and you must have it. Forget whether or not you need it (or even if you can afford it); the fact is, you have found an unspeakably wonderful treasure which must be yours. For a timely example, check out Haunted Mansion Fan Page or Mansion Addicts on Facebook and you will find huge communities of people who will snap up anything even vaguely related to Disney's Haunted Mansion attraction. I've seen people proudly post pictures of red glassware they found at a local resale shop which "has the look of" the table settings in the ride's ballroom scene. Even that isn't as collecting-obsessed as I've come across. If you have ever seen Black Gate boss John O's basement, then you know The Library of Congress doesn't have a book collection that big.
Though I'm not quite that obsessed, I do have a thing for the original Universal Studios monsters. You know the ones; Frankenstein, Wolfman, Dracula, Creature from the Black Lagoon, etc. I have figurines, Christmas tree ornaments, stuffed toys and a life-sized standee of Bela Lugosi as Dracula; who, as for any normal Goth Girl, was my first crush. Afterall, these black and white movie treasures are where it all began for me.
But of course, I'm justifying…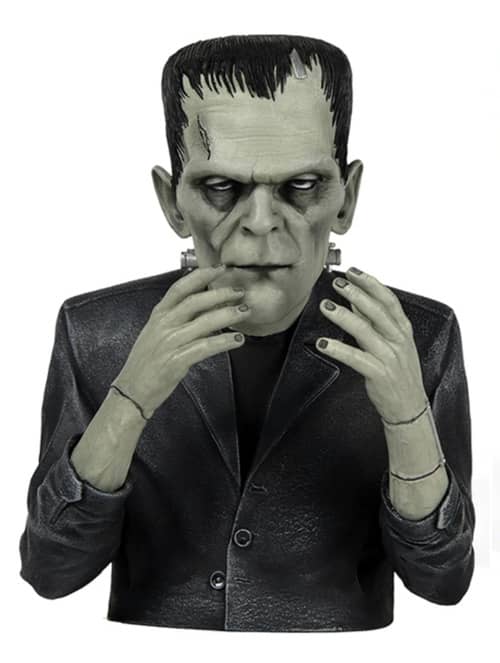 Waxwork Records, specializing in releasing soundtracks and film scores of cult and genre movies exclusively on vinyl, is one of my favorite places to begin with. I love their take on records which goes far beyond repressing the original medium. They also carry some cool collectables and wearables as well. But this week they released something I absolutely do not need, but without a doubt am buying immediately.
Welcome the Waxwork "Spinature" collection.
What is a "spinature" you ask? It's roughly a 4" tall miniature figure which you place on top of your vinyl album while you play it. The spinature sits there looking perfect, and going around and around until you forget what a completely crappy year 2020 has been.
And the first Spinature in the Waxwork collection is none other than Frankenstein's Monster. Check out the promo to see the awesomeness that this is…
The box it comes in is even collectable, with new artwork by Robert Sammelin. The font for the Universal's Monsters logo on the front of the box makes me think Waxwork might be working up some merchandise for Universal's new theme park, Epic Universe. But until then, we have the whole lineup of classic monsters to look forward to in coming Waxwork releases. This pure joy can be yours for $24 at the Waxwork website.
Now I have to go. I just won an eBay auction for a sweet potato that looks like Boris Karloff…