What I've Been Reading Lately: September 2020
What I've Been Reading Lately: September 2020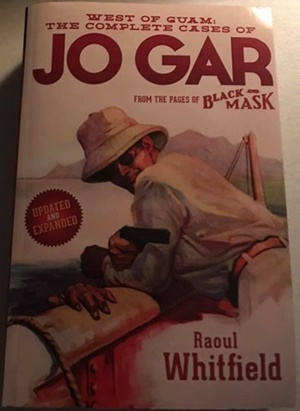 I haven't done one of these in a while. And I've been reading a ton of stuff as summer has moved into Fall (hopefully the weather will follow suit!). So, here we go…
West of Guam: The Complete Adventures of Jo Gar – Raoul Whitfield (Ramon Decolta)
I re-read this entire anthology for the third time. I absolutely love Whitfield's stories about the little Filipino detective. Written under the name Ramon Decolta, there were 24 Gar stories, all of which appeared in Dime Detective. Imagine a hardboiled David Suchet as Poirot, not afraid to blast it out with the bad guys. This is just about my favorite hardboiled series, and I'm working on a massive essay about Gar. Steeger Books (formerly Altus Press) put out this collection, which is still available. I can't recommend it enough.
Whitfield was a Black Mask Boy right up there with Dashiell Hammett, Frederick Nebel, and Carroll John Daly. But he has largely been forgotten – even though he had a couple of his pulp serials novelized: including Death in a Bowl, which really established the tropes for the Hollywood mystery story.
The Annotated Sherlock Holmes – William Baring-Gould
I'm working on a new Holmes short story, so I decided to go back to the source material as a refresher. And I chose my two-volume Baring-Gould annotated set to read from. I've got annotations from Baring-Gould, Klinger (two different ones) and the Oxford edition. And I was in a Baring-Gould mood this time around.
BBC Sherlock Holmes Radio Series – Clive Merrison and Michael Williams
I absolutely love this series, which covered the entire Canon, created and produced by Bert Coules. After Williams (Judi Dench's husband) passed away of cancer, Andrew Sachs stepped in as Watson and the series continued on with original stories.
When I write Holmes, I hear Merrison and Williams. Their voices are simply perfect for the roles. Throughout the year, I listen to various episodes, and I'm never disappointed. This is the best Holmes radio play ever recorded.
Sherlock Holmes: The Game's Afoot – edited by David Stuart Davies
Davies was my editor when I was a columnist for Sherlock Magazine. And fellow-columnist Matthew J. Elliot has two stories in this collection. These stories do a fine job of emulating Arthur Conan Doyle's style – they are authentic pastiches, without any of the modern twaddle that characterizes what is really fan fiction being mass produced these days.
And there are stories from Denis O. Smith, who along with Hugh Ashton, is my favorite modern-day Holmes writer. This is a very good collection and worth having.
The Casablanca Companion – Jeff Siegel
My all-time favorite movie is Casablanca. I never tire of watching it. I've started working on a massive essay covering a dozen-plus aspects of the film. It's a long-term project and I won't finish it in 2020, but it's something that's percolated in subconscious for years. This is a quick, easy read. I use it as a refresher on the movie.
Casablanca: Behind the Scenes – Harlan Lebo
This is more detailed than the book above, and contains some interesting information on Hollywood during World War II. It's a slower read than Siegel's book, but it's got more depth. A lot of info in both books, but this one casts a wider net.
Perfecting Plot – William Bernhardt
Dynamic Dialogue – William Bernhardt
Sizzling Style – William Bernhardt
Powerful Premise – William Bernhardt
William Bernhardt is a New York Times best-selling author best known for his legal thrillers starring Ben Kincaid. He has also published a series of useful little books on writing. I've read all of them a couple times each (except for the brand new one – I just got it) and even outlined most of them. I wrote a Black Gate post on the first book, covering Story Structure.
I find these EXTREMELY useful and I highly recommend them. I also like his Ben Kincaid books.
The Rivals of Sherlock Holmes: Volume 1 – selected by Alan K. Russell
This is one of three or four collections I have under this title. The stories vary, but I like this one (along with the companion Volume 2) for the mix of stories and the two column layout, with original illustrations. Some of the authors included are L.T. Meade & Clifford Halifax, L.T. Meade & Robert Eustace, Arthur Morrison, Grant Allen, Arthur Conan Doyle, H.G. Wells (yeah, that guy), and Richard Harding Davis.
I've re-read various stories from these two collections several times over the years.
The Big Sleep (audio book) – read by Eliot Gould
Mandarin Jade (audio book) – read by Eliot Gould
Killers in the Rain (audio book) read by Eliot Gould
The Lady in the Lake (audio book) – read by Eliot Gould
The High Window (audio book) – read by Eliot Gould
Raymond Chandler is not one of my top ten hardboiled authors. I used to not care for him at all, but he's grown on me. And I do not like Eliot Gould's The Long Goodbye. I've not yet managed to force myself to watch it a second time. But I do very much like Gould's audio books of Chandler's stories. Most are abridged, but they're still good. I don't have all of them on CD, but the eight I do, have gotten a lot of use. In fact, just as it was Kenneth Branagh's movies that turned me into a Shakespeare fan, it's Gould's audio books that turned me into a Chandler fan. I quite enjoy them. Here's a recent post I recently did on various Philip Marlowe efforts in various media.
Bodyguard – Roger Torrey
Roger Torrey is the forgotten man of Black Mask. He was a prolific plulpster in the thirties, appearing regularly in Mask, Dime Detective, and other mystery pulps. Torrey kept with his 'old school' style as the hardboiled genre moved into more of the character-driven noir style in the forties, as practiced by Cornell Woolrich, Steve Fisher, and others. Torrey settled for the 'lesser' pulps.
He was also quite possibly the hardest-drinker of that crowd – no easy feat. He died in 1945 of acute alcoholism.
Torrey only wrote one novel: 42 Days for Murder. I have it on my Kindle, but haven't read it yet. I did quite enjoy the short story collection Bodyguard, from Black Dog Books. That's also an ebook, and serves as a very good introduction to his work. I like Torrey's fast-paced style, influenced by Hammett and Nebel. Go ahead and check him out.
Shills Can't Cash Chips – A. A. Fair (Erle Stanley Gardner)
The fifth and final Cool and Lam book from Hard Case Crime. This is the fourth reprint; they also published the never-before released second book, The Knife Slipped. I'll be reviewing this here at Black Gate in a couple weeks, to coincide with the October release. Cool and Lam rival Nero Wolfe for my favorite PI series. These books are simply a ton of fun. I've written about them several times here at Black Gate. Here was the last one – with links to the prior entries.
Adventures in the Screen Trade – William Goldman
Which Lie Did I tell – William Goldman
I enjoyed my Goldman re-read so much, I made it the subject of last week's column. The first book is a completely absorbing memoir about his Hollywood experience as a successful screenwriter. The second book was also good, and includes reminiscences of more scripts he wrote – but it is also about 50% about screenwriting tips. Which I like, but is definitely a change in reading experience.
A novelist first, Goldman wrote The Princess Bride, and Marathon Man. His screenplays include Butch Cassidy and the Sundance Kid, All the President's Men, Misery, Harper, The Great Waldo Pepper, Maverick, and Absolute Power. And there's more. He never lived in Hollywood – he remained in NYC and traveled to the West Coast as needed. So he's an outside insider, with a unique perspective. And he's an entertaining writer. I can't imagine someone not enjoying Adventures. And the second one is worth reading. If you like movies, at all, I think you'll like Goldman's two books.
---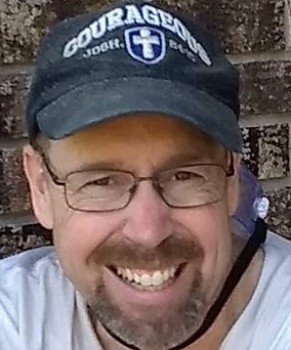 Bob Byrne's 'A (Black) Gat in the Hand' was a regular Monday morning hardboiled pulp column from May through December, 2018 and again from August through December, 2019. It returned in June, 2020.

His 'The Public Life of Sherlock Holmes' column ran every Monday morning at Black Gate  from March, 2014 through March, 2017 (still making an occasional return appearance!).
He organized 'Hither Came Conan,' as well as Black Gate's award-nominated 'Discovering Robert E. Howard' series.
He is a member of the Praed Street Irregulars, founded www.SolarPons.com (the only website dedicated to the 'Sherlock Holmes of Praed Street') and blogs about Holmes and other mystery matters at Almost Holmes.
He has contributed stories to The MX Book of New Sherlock Holmes Stories – Parts III, IV,  V, VI and XXI.