William Goldman's Hollywood Adventures
William Goldman's Hollywood Adventures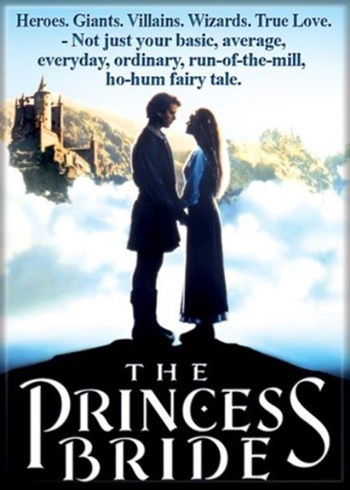 Today, I'm going to take a week off from A (Black) Gat in the Hand. And no, not to dust off The Public Life of Sherlock Holmes. I constantly read. Often related to my weekly column here at Black Gate. A thousand words every Monday morning takes some research. And I like to 'read now' to start future projects. And I read 'how to' books to try and bolster my fledgling attempts at writing fiction. And I do Bible study. So, I don't read 'just to read' that much these days. Which is fine. I like reading the stuff I do. But sometimes, I just want to pull something off of the shelves solely for enjoyment's sake. And it's often something which I've read before.
I read two books just for fun last week. And since a big part of why I write for Black Gate is to introduce people to things I think they might be interested in, I'm going to talk about those two books. William Goldman, who passed away in 2018, was a very successful screenwriter (that's short for 'screenplay writer' – Nero Wolfe would not approve!). Harper, Butch Cassidy and the Sundance Kid, All the President's Men, Marathon Man, A Bridge Too Far, Misery, Maverick, Absolute Power: the guy knew what he was doing. And he was a novelist first – not only did he write the screenplay for The Princess Bride, he adapted it from his own novel.
In 1983, Goldman published the best-selling Adventures in the Screen Trade. It is simply a FANTASTIC book. It is an honest, compelling memoir from a Hollywood insider who remained an outsider (he never lived in California. He would go there to work, but he always returned to NYC). And the book contains insights into screenwriting, as well. I read it about twenty years ago when I decided to teach myself how to write screenplays (I've written a couple. That's all we need to say about that). I really liked it.
And last week, re-reading it, I liked it even more. In 2000, there was a followup: Which Lie Did I Tell?. And it is also a fun, absorbing read. Anybody who enjoys movies should read these books.
Goldman was sure The Great Waldo Pepper was going to be huge. And as he's sitting in a screening, he realizes why it didn't fly (see what I did there? Helps if you actually saw the movie). He dishes the inside scoop on the battle over the hobbling scene in Misery (if you haven't read King's story, the source material is brutal). We learn that Clint Eastwood stood in line to get his lunch at the cafeteria while filming and producing Absolute Power. Just like a normal person. Goldman explains why he walked out on The Right Stuff (the only time he quit a project).
The Princess Bride took a long time to get made, and the reader gets some insights into what a gentle man Andre the Giant was. BTW – that's the universal opinion on him. He was in considerable pain the last years of his life, and it affected his personality, but he was a kind man.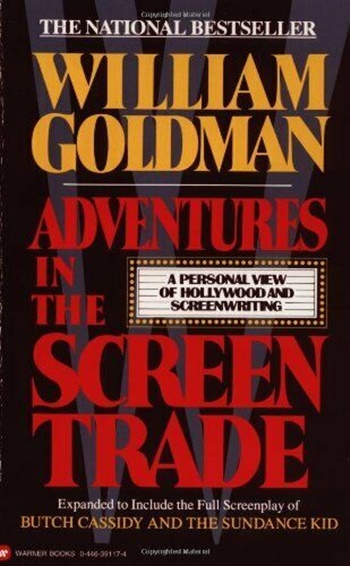 Rob Reiner had a terrible time casting the lead for Misery. Because the character spends most of the time in bed – and he isn't active – it wasn't an appealing part. William Hurt (twice), Kevin Kline, Michael Douglas, Harrison Ford, Dustin Hoffman, Robert DeNiro, Al Pacino, Richard Dreyfus, Gene Hackman, and Robert Redford all said no. Warren Beatty was interested, but it conflicted with Dick Tracy. James Caan, who was down-and-out due to recent drug problems, swore that he was clean, and got the part. Kathy Bates, who was a stage star but a movie unknown, launched a screen career with her performance.
As a whole, I prefer the first book (Adventures). Though, the individual chapters on the movies covered in the second book (Lie) had me extending my lunch break so I could keep reading. They're both fascinating.
If you have ANY interest in a book about movies, get Adventures in the Screen Trade. It definitely makes sense to read it first. Then follow up with Which Lie Did I Tell? (the story behind that title, only a paragraph is a prefect example of Goldman's analysis of his Hollywood experience). The second book has more advice on writing, so factor that in to your choice.
I dusted off Adventures because I wanted to find the bit where Goldman famously advises that you should enter a scene as late as you can. Don't do long, descriptive set-up. Have the action already going. Because of that, I changed the start of the short story I was working on. Originally, it was the standard 'client comes to the detective's office' opening. The PI isn't buried in clients, as usual. Somebody comes in with a problem, but is reticent with details. It's classic, but you've read it many times before.
Instead, here's the first paragraph now:
"A bullet splintered the wood fence on my left as I ducked around the corner of a worn brick building on my right. I put on a burst as my feet hit the uncluttered pavement of the street, seeing another alley ten yards ahead. I careened to the left and sped into it, not looking back as my shoulder bounced off the wall and I righted myself, barely slowling down. Self-preservation can really step up your performance."
It wasn't exactly entering the scene at the last moment, but it was the principle of starting with the action, not the set-up. And I think it works better.
If you're a fan of The Princess Bride, or you liked the movie All the President's Men, these books are for you. He's got other credits, and there are stories of unmade movies as well. I just absolutely enjoyed re-reading these. I didn't even feel guilty that I was neglecting a half-dozen books for hardboiled columns; and not reading a book on developing the premise in your story. These two tomes were too good.
So good, I wrote a Black Gate post anyways. And yes, I realize that first image was essentially click-bait. I need people to read my posts to keep my gig around here!
---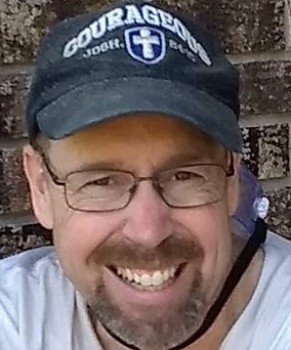 Bob Byrne's 'A (Black) Gat in the Hand' was a regular Monday morning hardboiled pulp column from May through December, 2018 and again from August through December, 2019. It returned in June, 2020.

His 'The Public Life of Sherlock Holmes' column ran every Monday morning at Black Gate  from March, 2014 through March, 2017 (still making an occasional return appearance!).
He organized 'Hither Came Conan,' as well as Black Gate's award-nominated 'Discovering Robert E. Howard' series.
He is a member of the Praed Street Irregulars, founded www.SolarPons.com (the only website dedicated to the 'Sherlock Holmes of Praed Street') and blogs about Holmes and other mystery matters at Almost Holmes.
He has contributed stories to The MX Book of New Sherlock Holmes Stories – Parts III, IV,  V, VI and XXI.