Rogue Blades author: Kosru's Road
Rogue Blades author: Kosru's Road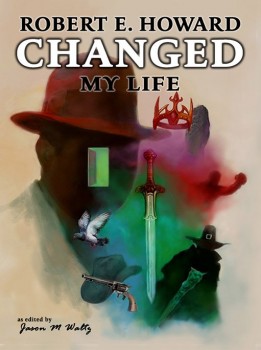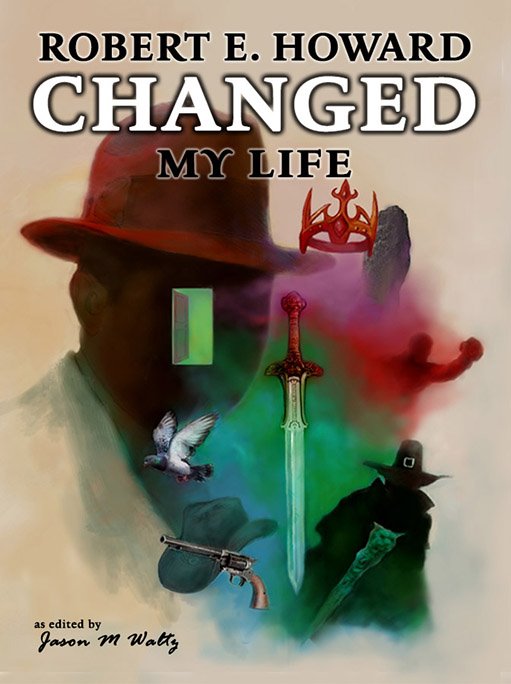 The following is an an excerpt from Howard Andrew Jones' essay for the upcoming book from the Rogue Blades Foundation, Robert E. Howard Changed My Life.
I kept missing Conan. He was all over the place in the 1970s as I was growing up. I couldn't help but be drawn to the covers of the Marvel comic books that featured him, but I was a little kid and embarrassed to be seen reading anything with such scantily clad beauties in it.
Maybe if I'd been a little less shy I'd have read those comics anyway, but I simply didn't dare. I stayed mostly with prose, devouring the Heinlein juvenile science fiction adventures, Ray Bradbury collections, the Prydain Chronicles, The Dark is Rising sequence, and anything that was Star Trek or remotely like it.
By the mid- to late-'70s, when I had discovered Dungeons & Dragons and its now famous recommended reading list, Appendix N, I hit the library, the bookstore, and the used bookstore in search of everything on it and, unfortunately, came up woefully short. This time, pure bad luck kept me from reading Robert E. Howard. When it came to Appendix N, the library held only the last few Amber books. I didn't want to read them out of order, and I couldn't find much of anything from the list at the bookstore.
By chance, the used bookstore had not a single Conan paperback. Instead it stocked the best of the Lankhmar books, the first three Corum books by Michael Moorcock, and a friend had the Amber novels the library lacked. Mostly because of these books I was transformed from a devoted science fiction fan who occasionally tried fantasy into a dedicated reader of fantasy, but the glories of Howard's writings were still undiscovered territory.
In the years that followed, I saw the rows of Conan pastiche and was rightfully dubious.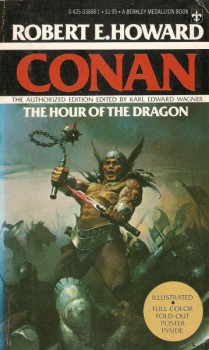 In my mid-twenties a well-meaning friend loaned me a Conan collection I promptly bounced off of because by sheer chance the first story was one that remains among my least favorite of all his yarns. If I'd found "The Tower of the Elephant" or "The Hour of the Dragon" or even "The Slithering Shadow" (as "Xuthal of the Dusk" was retitled in those days) I'd have been hooked, but I hadn't, and it was only dogged curiosity that brought me back one last time, right before I turned 30. Another friend, long familiar with my love of Harold Lamb, suggested I try some of Howard's historicals. And because I had decided that if I was serious about writing fantasy I'd better acquaint myself with the work of its founding fathers and mothers, I followed his recommendation.
Courtesy of the later Baen Books Robert E. Howard paperbacks (containing some of REH's more obscure historical and fantasy material), I finally discovered that Robert E. Howard fiction was good stuff. I went in search of more, and I have been reading and re-reading Howard ever since, long before those wonderful Del Rey and Robert E. Howard Foundation books made finding the obscure fiction simple. In my forties I even got around to reading those wonderful Marvel comics by Roy Thomas and others.
With that background I obviously can't claim Howard as a formative influence, nor can I say he inspired me to write. Before finding him I'd been writing stories for almost as long as I could remember. I can, however, say Robert E. Howard inspired me to write more directly, because his action scenes are so cinematic and powerful I studied them time and again to see if I could learn how he did it.
Howard grew to become an important influence upon my own work. He remains one of my very favorite writers, one I revisit for enjoyment, inspiration and instruction. But one story in particular pushed me toward the creation of a character who led not only to my first important short story sales, but my first book deal.
---
Howard Andrew Jones is the author of the St. Martin's Ring-Sworn trilogy, two critically acclaimed historical Arabian fantasy novels, four Pathfinder novels, and several dozen short stories. He was the driving force behind the rebirth of interest in Harold Lamb's historical fiction and assembled and edited eight collections of Lamb's work for the University of Nebraska Press. He is the editor for the sword-and-sorcery magazine Tales From the Magician's Skull, edits for Perilous Worlds, served as Managing Editor of Black Gate Magazine from 2004 onward, and still blogs regularly at the magazine web site. When not helping run his small family farm or spending time with his wife and children, Howard can be found hunched over his laptop or notebook, mumbling about flashing swords and doom-haunted towers. He's worked variously as a TV cameraman, a book editor, a recycling consultant, and as a writing instructor at a mid-western college. You can find him online at www.howardandrewjones.com.
---
Ty Johnston is vice president of the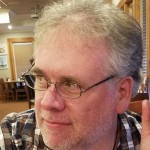 Rogue Blades Foundation, a non-profit organization focused upon bringing heroic literature to all readers. A former newspaper editor, he is the author of several fantasy trilogies and individual novels.