The Illustrated Safari
The Illustrated Safari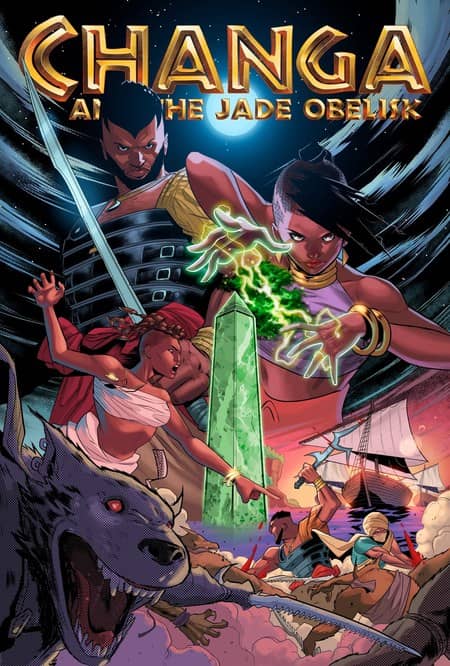 Cover for Changa and the Jade Obelisk #1
Changa's Safari began in 1986 as a concept inspired by Robert E. Howard's Conan. I wanted to create a heroic character with all the power and action of the brooding Cimmerian but based on African history, culture and tradition. Although the idea came early, the actual execution didn't begin until 2005, when I decided to take the plunge into writing and publishing. During its creation I had the great fortune to meet and become friends with Charles R. Saunders, whose similar inspiration by Howard led to the creation of the iconic Imaro. What was planned to be a short story became a five-volume collection of tales that ended a few years ago with Son of Mfumu.
I had always seen Changa's story as a visual experience. When I began writing the first story I imagined Michael Clarke Duncan as Changa, the Indian Ocean with his crew from adventure to adventure. After Duncan passed away; I settled on Michael Jai White as a worthy replacement for my hero. Having Changa travel the world for his various adventures was also part of the visual experience. It was my hope to one day see it all take place on the silver screen.
A few years ago I embarked a project to make Changa's Safari an animated series, a project that is still in development. But recently I imagined Changa as a comic book series. I still had a strong desire to see Changa visually, and I felt that the comic book medium would be the fastest way to do so. The comic book would also serve as storyboards for a possible movie, if the opportunity ever came up.
[Click the images for safari-sized versions.]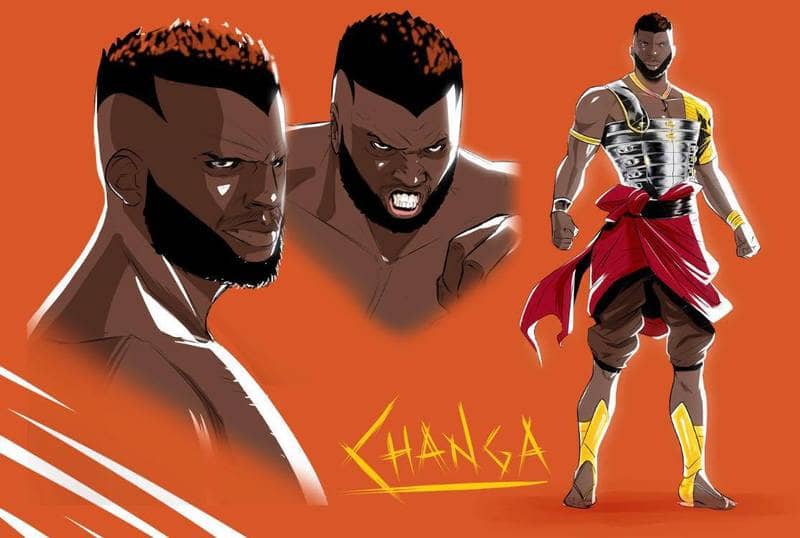 In the beginning I attempted to put together the project on my own, but then I said, 'Why reinvent the wheel?" I knew exactly who to go to. I contacted Jason Reeves of 133art, a successful indie comic book creator and printer located in Los Angeles. Jason and I have been Facebook friends for years and think the same way when it comes to creativity. I hoped he would be interested in a collaboration, and I was right. He jumped at the opportunity.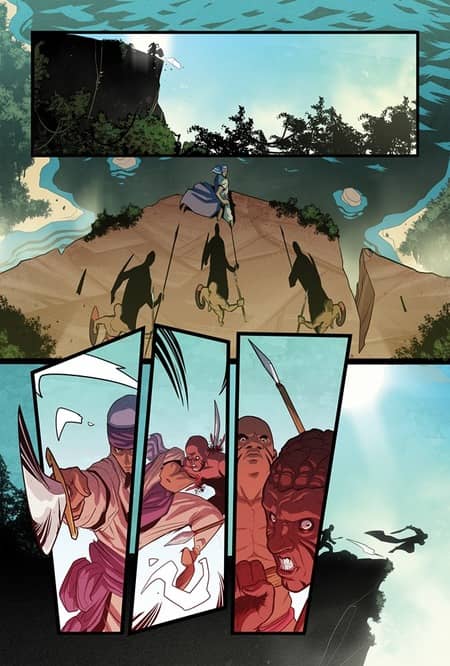 Jason immediately brought together an amazing team. Adapting the books into a comic script is Robert Jeffrey, Jr., author of the comic book Route 3, Mine To Avenge and a DC Comic's 2017 New Talent Workshop Graduate. Jason also brought artist Matteo Illuminati (Mine to Avenge, Harpies: Arcadia) and colorist Loris Ravina (RET:CON, Mine to Avenge) to the project. We decided to create a Kickstarter to fund the creation of the first book, Changa and the Jade Obelisk #1.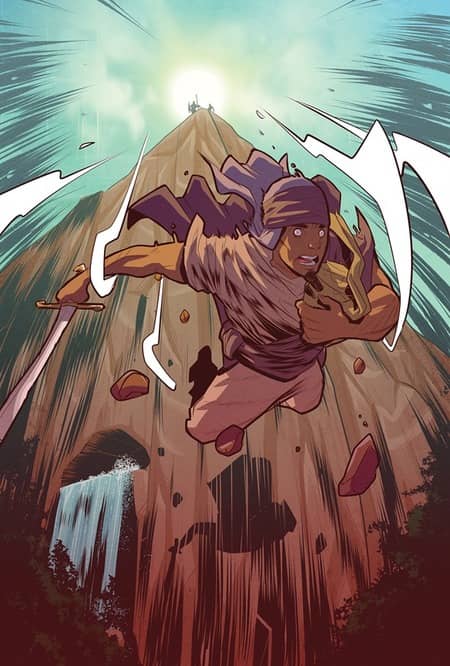 The results have been amazing. I was familiar with Matteo's and Loris's work, but for Changa they both took it to the next level. Robert's script stays true to the book and Matteo's illustrations are definitely on point. And the colors! Loris has captured the energy of the book with his hues, which also blend perfectly with Matteo's lines. To say that I'm pleased is an understatement. This comic is turning out to be everything I imagined it could be and more.
People seemed to agree with us. Our Kickstarter was funded in three days! As of the writing of this article we're moving toward our first stretch goal, and additional five pages of origin stories for our characters. We've also begun planning book two of the series so we can make sure there is no lag in our release schedule.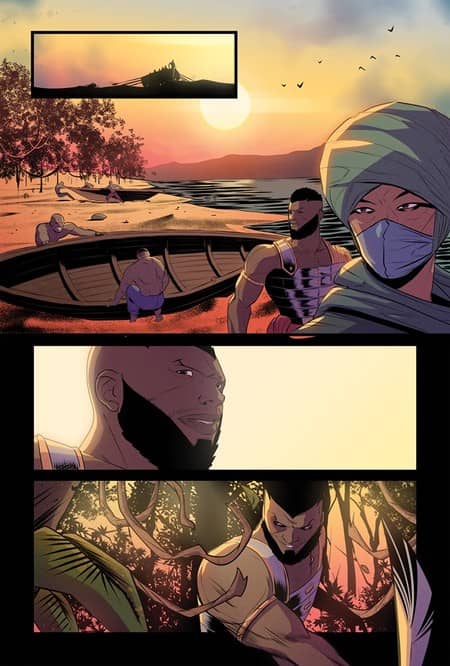 Changa and the Jade Obelisk #1 is the beginning of the culmination of a thirty year dream. I hope you enjoy the images and the story as much as I do, and I hope you'll join the safari and support this endeavor, a project inspired by Howard and follows in the footsteps of Charles R. Saunders. Sword and Soul Forever!
---
Milton Davis is the author of five books in the Changa's Safari series, all published by MVmedia. His other novels include Woman of the Woods (2013, reviewed by Donald Crankshaw here), Amber and the Hidden City (2013), and From Here to Timbuktu (2015). With Charles R. Saunders he edited Griots: A Sword and Soul Anthology (2011, reviewed by Fletcher Vredenburgh here) and Griots: Sisters of the Spear (2013); on his own he edited Terminus: Tales of the Black Fantastic from the ATL (2018) and Blacktastic!(2018). His last article for Black Gate was Sword and Soul Revisited. Charles R. Saunders' 2009 tribute to Milton Davis, "My Sword-and-Soul Brother," appeared at Black Gate in 2009.