Future Treasures: Mazes of Power by Juliette Wade
Future Treasures: Mazes of Power by Juliette Wade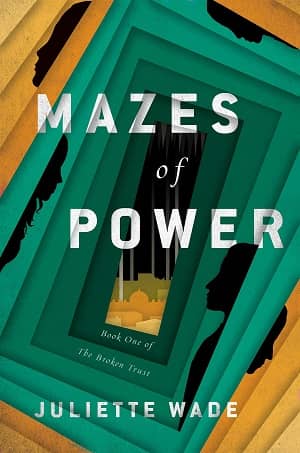 What's cooler than a cave cty? Nuthin'! Juliette Wade understands this fundamental truth, and she has set her debut novel Mazes of Power in the thousand-year-old cave city of Pelismara.
Just to be clear, that's all I needed to be sold on this novel. However, I admit it does have other things going for it. Publishers Weekly calls it (in a starred review), "Excellent… [it] invites readers into an intricately constructed and morally ambiguous world full of complex political maneuvering," and Laura Anne Gilman says it's "A twisty ride… into a world of love and treachery."
Mazes of Power is being described as a "work of sociological science fiction," which strikes me as kind of heavy for a novel set in a cave city. Well, let's not be picky. Here's the publisher's description; make up your own mind.
The cavern city of Pelismara has stood for a thousand years. The Great Families of the nobility cling to the myths of their golden age while the city's technology wanes.

When a fever strikes, and the Eminence dies, seventeen-year-old Tagaret is pushed to represent his Family in the competition for Heir to the Throne. To win would give him the power to rescue his mother from his abusive father, and marry the girl he loves.

But the struggle for power distorts everything in this highly stratified society, and the fever is still loose among the inbred, susceptible nobles. Tagaret's sociopathic younger brother, Nekantor, is obsessed with their family's success. Nekantor is willing to exploit Tagaret, his mother, and her new servant Aloran to defeat their opponents.

Can he be stopped? Should he be stopped? And will they recognize themselves after the struggle has changed them?
Mazes of Power is the opening novel in The Broken Trust series. It will be published by DAW on February 4, 2020. It is 405 pages, priced at $26 in hardcover and $13.99 in digital formats. The cover is by Adam Auerbach. Read the first seven pages of Chapter One here.
See all our coverage of the best upcoming science fiction and fantasy here.