An Apology to Jaym Gates
An Apology to Jaym Gates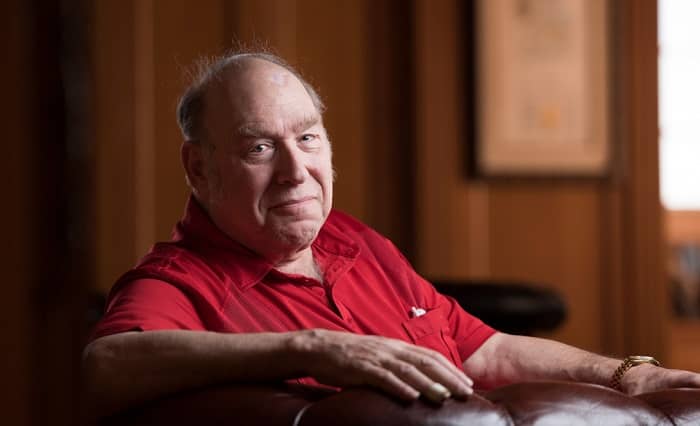 Mike Resnick, March 5, 1942 — January 9, 2020
After Mike Resnick's death, some people, Jaym Gates in particular, posted some of their thoughts about his career, most particularly his SFWA Bulletin piece in which he made some sexist remarks about historical women editors. I'm not the right person to dig into detail about that, but it represented part of a historical attitude that, even when held with superficially positive intentions (praise of said editor's actual editing work, for example), clearly sent a message that for women in the field, one's appearance can affect one's reception. And that's just wrong. No argument. (There is much more to unpack on that subject, and I'm not the person to do it. See Jaym's post, or see some of the articles posted back then (2013).)
But I confess I was a bit bothered that this discussion happened immediately on Resnick's death. I am culturally conditioned to follow the ancient Latin maxim "De mortuis nil nisi bonum" (say nothing but good of the dead). I mentioned my feelings on another person's FB page. And I got some pushback.
I thought some good points were made by those who responded to me … One is that people who have been truly hurt by someone else have an understandably complicated reaction to news of that person's death. At the very least, even if one disagrees with that person's reaction, one ought to have sympathy, to try to understand why they felt they had to say what they said. Another point is that if the full story of a man's life, his contributions, is to be offered, when will it be seen except when he's in the news? Many of us have made posts celebrating the good Mike Resnick did — and make no doubt of it, he did much good for the field. But I acknowledge that he also caused harm — and those who have been harmed deserve a voice, too. A third point is that the voices of people traditionally marginalized — as women have been in our society and in our field — sometimes don't get heard, or weren't heard when it really mattered. (The Isaac Asimov stories should make that clear.) If it takes a little rudeness to make sure those voices are heard, that's a price we ought to be prepared to accept.
There was a case a couple of years ago when a prominent writer in our field who had been a jerk to me died, and I admit I was tempted to snipe a bit. And I didn't — de mortuis nil nisi bonum. I think I was right not to raise that old issue in that case, but let's be fair, the damage to me was (truly) trivial, and was restricted just to me. (In case anyone is trying to ID the person, I'm not going to, and I will say that it certainly was not Harlan Ellison.)
One more point — I have seen some of the reactions to Jaym Gates' post, and many have been truly ugly. It is one thing to wish she might not have made her post when she did … but it is truly beyond the pale to respond as many have, with name calling, insults, vulgarity, even threats. Sometimes when in doubt a guideline as to whom to support is to support the person most viciously attacked. I can't support the attackers, after all.
So I apologize to Jaym for questioning, I hope mildly, her actions in rehashing some of Mike Resnick's past actions. That is her story, and an important story, that we shouldn't forget. I don't apologize for making a post highlighting some of the things Mike Resnick did that I thought were good for the field — that's part of his story, and that should be told too. And I will say that for myself, the first guideline remains "de mortuis nil nisi bonum" — but I will let others make their own judgements, and I will remember that the time may well come that I too have to abandon that guideline.
---
Rich Horton's last article for us was a look at the winner of the 1973 Locus Award for Best Short Fiction: "Basilisk," by Harlan Ellison His website is Strange at Ecbatan. See all of Rich's Black Gate articles here.