The Moon is a Harsh Master: Lemire and Smallwood's Moon Knight
The Moon is a Harsh Master: Lemire and Smallwood's Moon Knight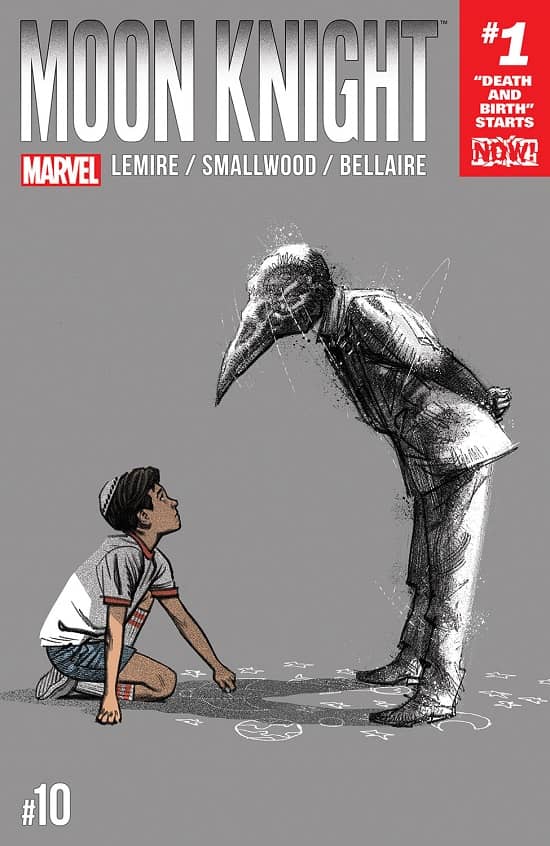 I've never been a big Moon Knight reader. I'm not sure why. I certainly remember seeing beautiful Sienkiewicz art. I also remember the shift in the comics industry out of the corner stores, with Moon Knight, Ka-Zar and Micronauts being some of the first books that made the switch.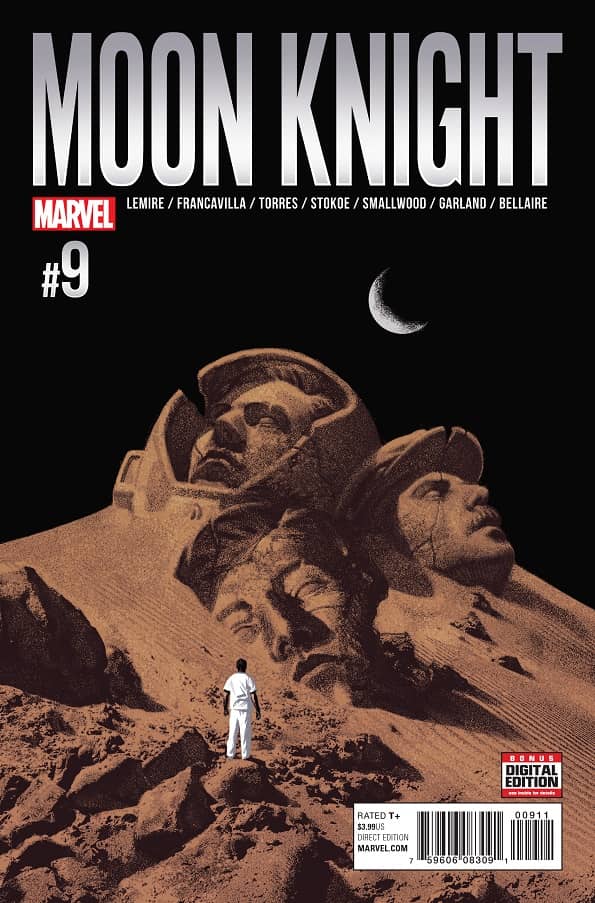 As a young reader, I guess I just couldn't appreciate gritty, street-level, dark night avengers like Batman, Daredevil, Green Arrow, and Moon Knight. Moon Knight is weird, but weird on a different axis than Doctor Strange, Son-of-Satan or The Defenders.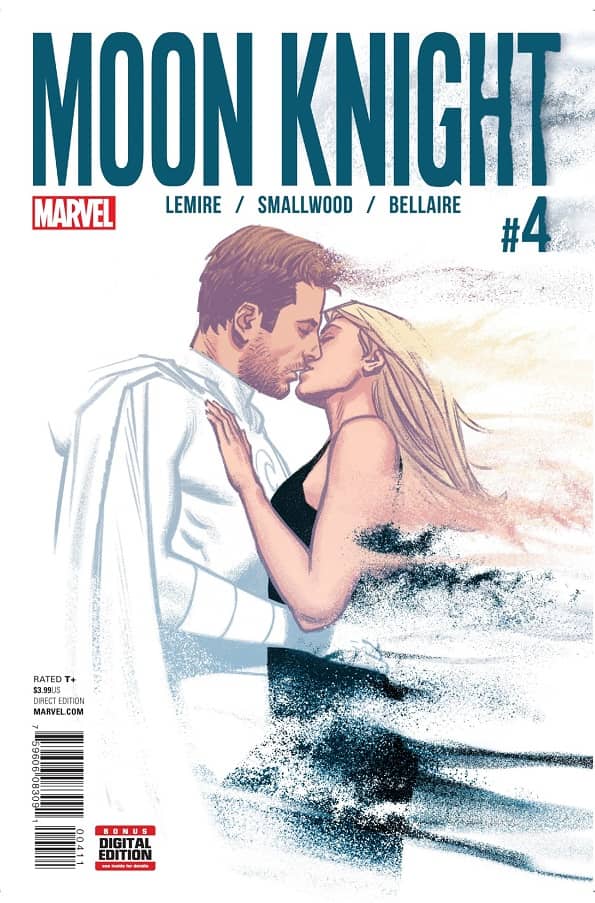 Over the years though, I've been going back to seminal street-level stories I missed. Miller's Daredevil. Miller and Mazzucchelli's Batman: Year One. Fraction, Brubaker and Aja's Immortal Iron Fist. There are two modern Moon Knight runs that are treated as members of this high-water mark club: the Ellis-Shalvey (Volume 5, 2014) Moon Knight outing and the Lemire-Smallwood (Volume 6, 2016) story. I've been reading the latter.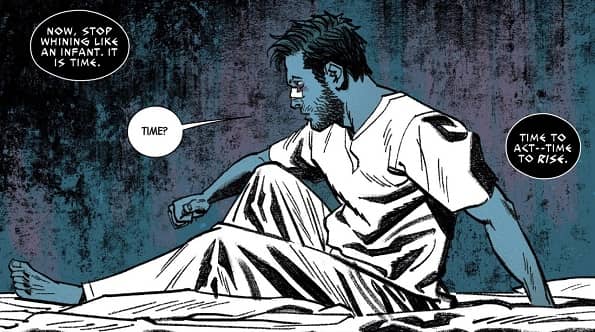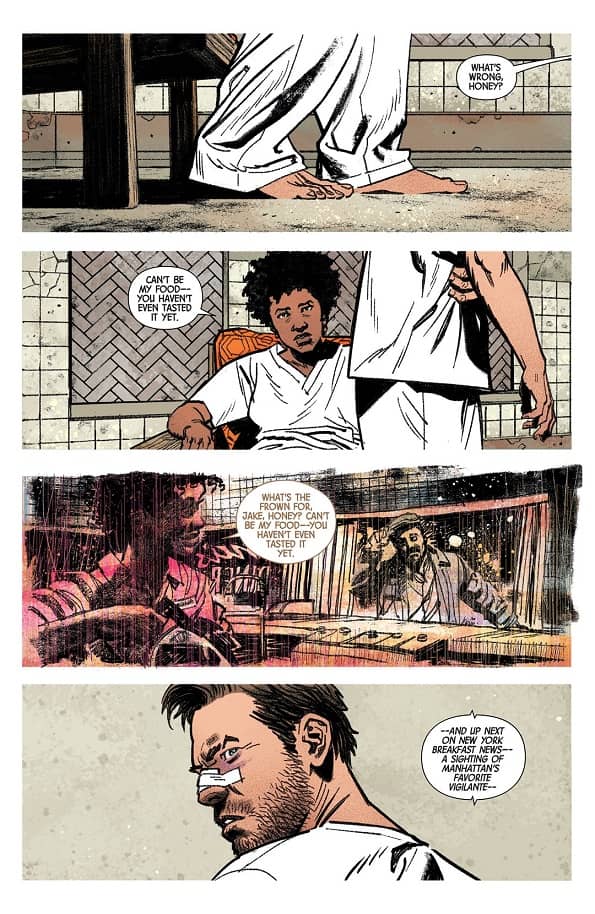 The series starts with Marc Specter waking up in a mental institution, unable to remember how he got there. Marc Specter is of course one of the secret identities of Moon Knight, but Moon Knight is a hero whose other identities are actually a pathology of his Dissociative Identity Disorder, so this is not the first time memory and perception and reality have been Moon Knight's main antagonists.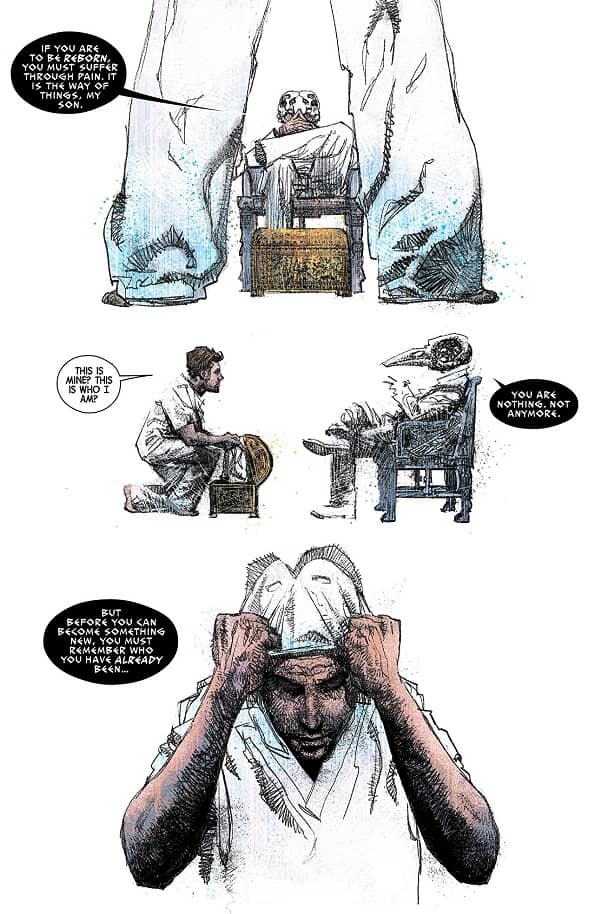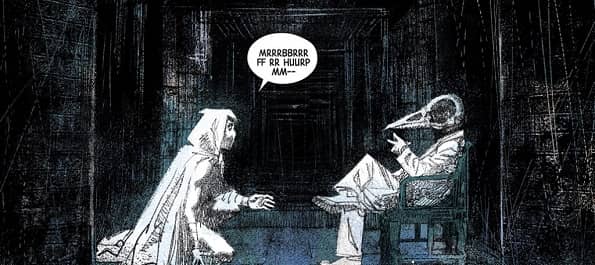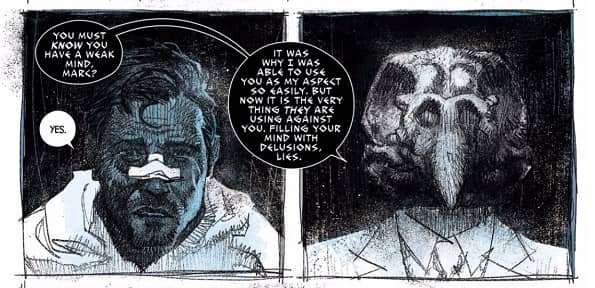 The staff are alternately cruel or gaslighting, or Marc has just lost touch with reality. The moments he sees Konshu, his divine Egyptian patron come across as a powerful hallucinatory experience. And when he makes himself a costume and cowl out of bed sheets, he sees the staff of the hospital as minions of the Egyptian underworld. It's a really emotionally powerful, semi-horrific set-up that disorients the reader in all the right ways.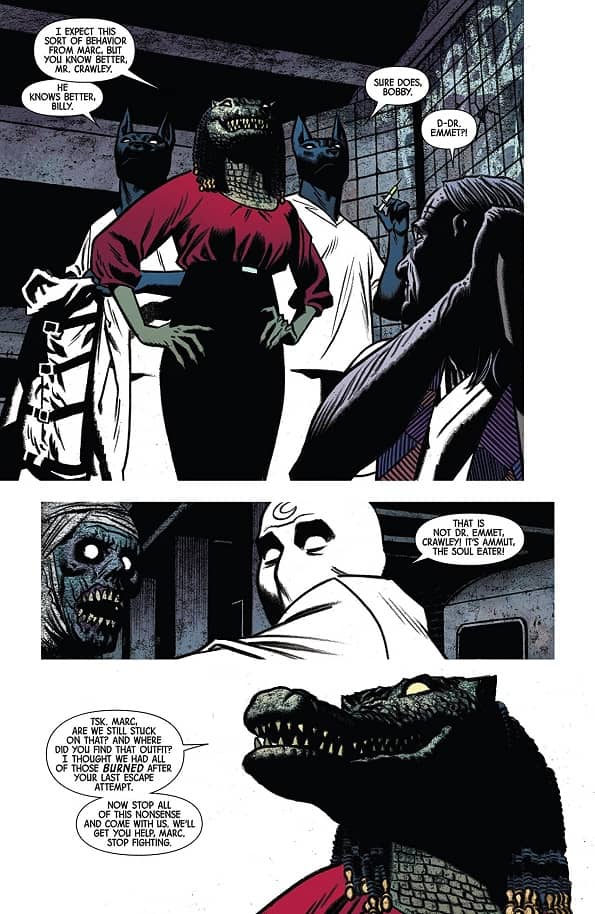 Konshu himself is distant, unsettling, alien as a demanding power, exactly how a god would logically be, impatient and pitiless with beings who should be serving a god better.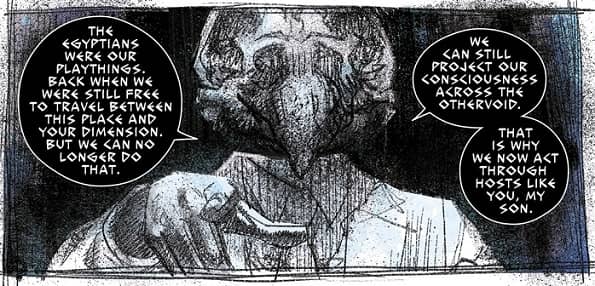 Some of the images I've chosen for this post also make clear that Greg Smallwood is a spectacular, evocative artist capable of moody, surreal visual storytelling that perfectly complements Lemire's scripting.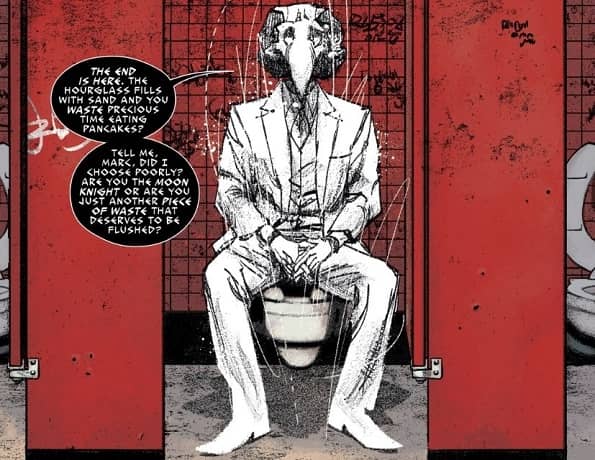 The Lemire-Smallwood Moon Knight run is a masterpiece series that fit very well into my current reading kick of trying to cover many of the classic runs in comics. I recommend it.
---
Derek Künsken writes science fiction and fantasy in Gatineau, Québec. He's been a finalist for the Locus, Aurora, and Chinese Nebula, and won the Asimov's Award. His second novel, The Quantum Garden, just came out from Solaris Books. This weekend, Derek is flying to Chengdu, where he'll be one of the Guests of Honor at China's 5th International SF Conference. While there, he will not be tweeting from @derekkunsken.