Goth Chick News: Wading Hip Deep in the Horror of Universal Studio's HHN 29
Goth Chick News: Wading Hip Deep in the Horror of Universal Studio's HHN 29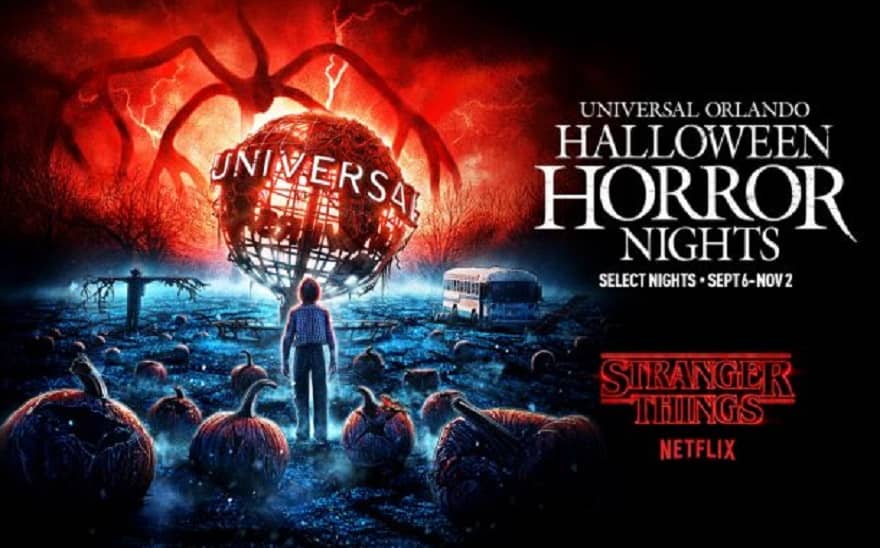 It's been several years since my last foray into Universal Studio's Halloween Horror Nights (HHN for you cool kids). I used to be quite a regular as you can imagine, being that Universal pretty much became what it is today as a movie company, based on tales of terror. There really didn't seem to be a better place to celebrate my favorite time of year than by exploring an entire theme park designed by the masters or big-screen scares.
And that was entirely true for a long time.
Unfortunately, in recent years, even with a coveted VIP pass in hand, the 'haunted houses' were allowed to get so crowded that walking through them resembled a conga line which pretty much destroyed even my very willing suspension of disbelief. My last event was HHN 26 when I was packed into the incredibly elaborate and detailed houses so tightly that the only thing I got a good look at was the back of the tee shirt of the guy in front of me. It's impossible to get into the spirit when instead of anticipating a wonderfully terrifying event, I felt like I was crammed in line for a Backstreet Boys concert. Sadly, I swore off HHN and focused my attention on the high-quality scares to be had here in my beloved home town.
But this year's offering was too tempting to pass up and I've decided to give HHN 29 another go at the end of September
The 2019 event runs select days from September 6th through November 2nd – starting a full week earlier than last year – and will feature ten houses, some which have themes that are just too tempting.
Stranger Things was a debut house last year and almost broke me down to go in 2018. It returns this year, only based on seasons 2 and 3 instead of season 1. I understand all our favorite characters will be returning, along with Demodogs and doppelgangers. Personally, I'm crossing my fingers for a Starcourt Mall scene or two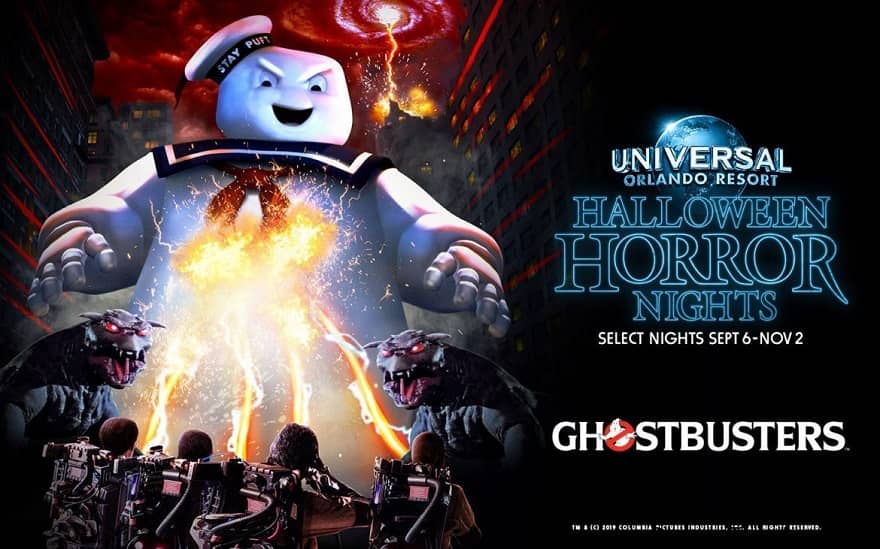 Based on fan demands, the most technical house yet in the history of Horror Nights will have a Ghostbusters theme; honoring the 35th anniversary of the original movie. The house promises confrontations with Slimer, Gozer, and the Stay-Puff Marshmallow Man, among others, and participants will explore sets like the New York Public Library, the Temple of Gozer, and more. Given the high level of detailed realism I've come to expect from HHN houses, these two alone were enough to get me on a plane.
But wait, there's more.
For us fans of the classic horror monsters there's the Universal Monsters house. According to the press release, guests will see Dracula in his castle, the Wolfman in his forest, Frankenstein's monster in a lab, not to mention the Creature from the Black Lagoon, the Mummy, the Phantom of the Opera, and more. Based on what I've read, this might end up being my favorite and the one I'll (try to) go through twice.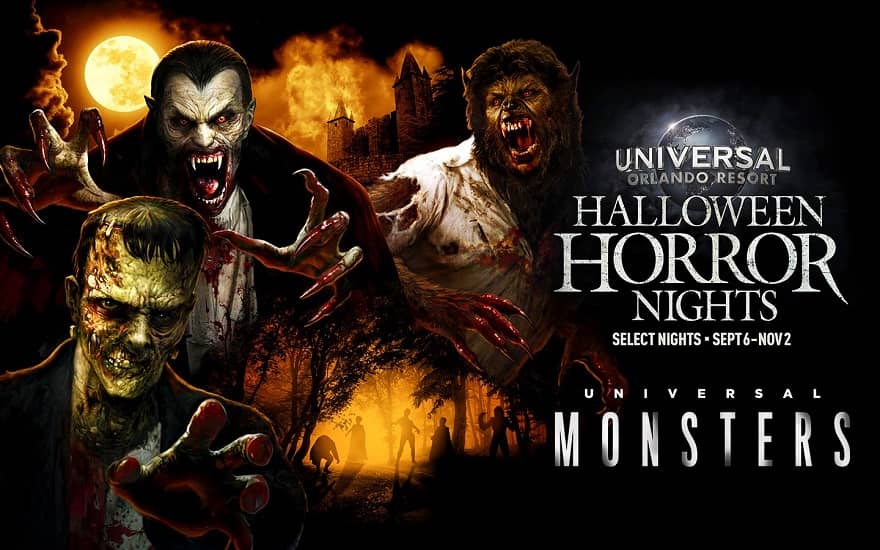 Killer Klowns From Outer Space has its own house this year, getting an upgrade from a "scare zone" in 2018. Guests will find themselves first in a cotton-candy cocoon storage room and then in the circus tent spaceship as they follow the scents of candy, popcorn, and ice cream into the clutches of the evil merrymakers from the 1988 film.
Rounding out the six IP ("intellectual property") houses is Rob Zombie's House of 1,000 Corpses and Jordan Peele's Us. 1,000 Corpses is timed with the release of Zombie's newest film, 3 From Hell and I expect we'll meet the Firefly family, maybe take a look at Captain Spaulding's Museum of Monsters and Madmen, and then come face to face with Dr. Satan himself. Jordan Peele's Us will feature the beach house, the pier, and the ominous funhouse for guests to explore before they open the door to the "other" world. I expect to see a lot mirrored halls and people in red popping out from every dark corner.
Though I'm not a huge fan of these films, as walk through scares, they will likely make for perfectly terrifying experiences.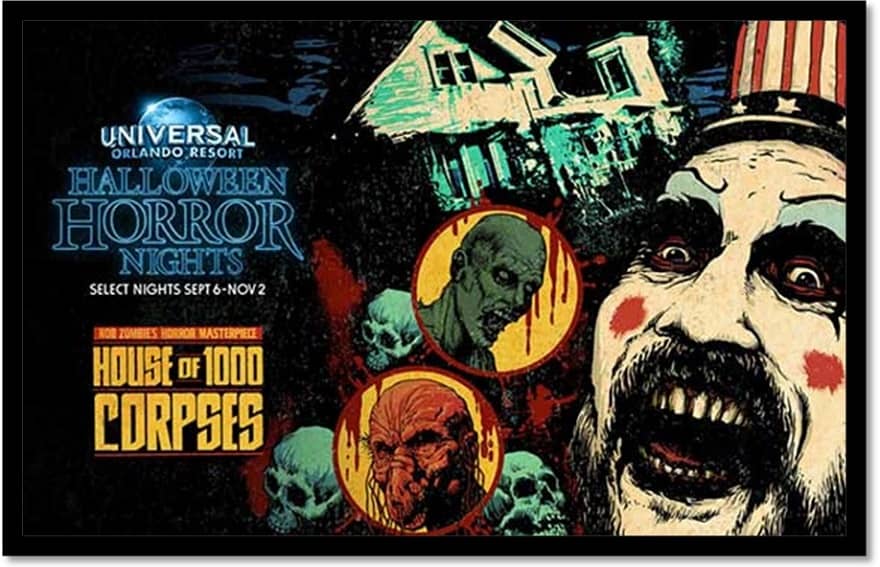 HHN always has original houses in addition to their licensed offerings, and while there are only four originals this year, they all sound pretty interesting. First is Nightingales: Blood Pit set in ancient Rome and focusing on the brutal, bloody gladiator games. Next there's Depths of Fear and if you're terrified of being stuck underwater in a tight place, you might want to give this one a miss. Yeti: Terror of the Yukon is set at a logging and trapping camp in the middle of a horrible blizzard, where the workers must try to survive more than just the treacherous cold conditions. And finally, we get Graveyard Games, which follows what happens to a couple of teenagers who decided to play in the cemetery late at night (I'll bet one of them is a cheerleader). This house appears to have an interactive element as well, with special features through Facebook Messenger that tell more of the story.
As usual HHN is not recommend for children under the age of 13, as there is terror throughout the park pretty much wherever you walk, and none of it is sanitized for a younger audience. This was the not-to-miss event of the season for me for many years as nothing compared to the film-set detail of horror attractions created by Universal Studios. I'm just hoping they have improved their crowd management, allowing guests to fully immerse themselves in incredible movie magic they've created.
Stand by for more…
Kudos and a big thanks to Black Gate photog Chris Z for doing double duty with his coverage of Wizard World while I spent some much needed vacation in the dungeons at the Tower of London. Now if I could only get him to go to the Blackout Experience with me…