Ramblings on REH (Encore Appearance)
Ramblings on REH (Encore Appearance)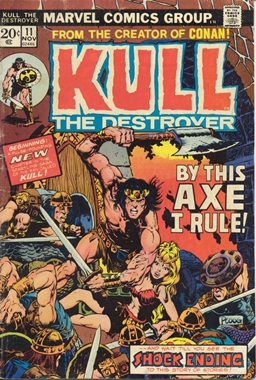 Due to some difficulties, I do not have a Hither Came Conan essay ready to run today. I hope to have one next week. And, work is brutal at the moment. Also, as this post goes live, I am on day three of a four-day camping trip with my son. So I did not have time for an original Conan essay — or even a new A (Black) Gat in the Hand post, either. So, from waaay back on August 10, 2015, here's one of the very first REH-related posts I wrote here at Black Gate. I think the first was a review of Harry Turtledove's middling Conan of Venarium.
I was an REH neophyte at the time: I've learned a LOT since then. I do plan on expanding on the Howard/Hammet similarity some day. I saw that from the very beginning. Since you probably missed this post the first time around, read on!
---
In a way, Robert E. Howard's career is similar to that of Dashiell Hammett. Both men had huge impacts on their genres (Howard wrote many styles, but he's best known for his sword and sorcery tales). Both were early practitioners in said genres. Both men wrote excellent stories for about a decade. And both men ended their careers on their own.
Hammett, who seemed more interested in a dissolute lifestyle than in writing, effectively walked away from his typewriter. He wrote his last novel in 1934 (The Thin Man) but produced literally nothing for the remaining twenty-five years of his life. He could have gone back to writing the hard-boiled stories that made his career, but he voluntarily ended his writing life.
In 1936, Howard's mother was failing in a coma. He walked outside to his car, pulled out a gun and killed himself. His writing career was more effectively finished than Hammett's would be.
Both were supremely skilled writers who chose to deprive the world of their talent and left decades of stories unwritten. But there was a key difference between the two. From the beginning, Hammett was acclaimed and recognized as the leader in his field. Though Carroll John Daly came first (barely), there is no comparison between the two in critical view.
Howard was not critically lauded. His first Conan tale, "The Phoenix on the Sword" (a rewriting of the Kull story, "By This Axe I Rule!"), appeared in Weird Tales in December of 1932. The next two Conan tales were outright rejected!
"The Frost Giant's Daughter" was rewritten to feature Amra (one of Conan's names in "Phoenix") and appeared in Fantasy Fan in 1934 as "The Gods of the North." L Sprague de Camp rewrote "Daughter" and published it in 1953. Howard's original version was not seen until 1976!
"The God in the Bowl" (which is really a detective story) was rejected and unlike the prior story, was not rewritten. De Camp again edited the 'found' story and it appeared in 1952. Howard's original would not see the light of day until 1975.
The point being that Howard couldn't even get Conan stories accepted by magazines.
Like my favorite author, John D. MacDonald, Howard sat at the typewriter and wrote story after story to sell. This was how the writers for the old pulp magazines made money and survived. Howard didn't sell everything he wrote. But he just kept writing.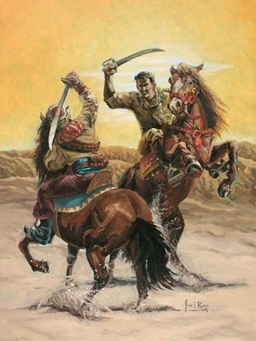 As evidenced by the broad range of topics in our Discovering Robert E. Howard series, he wrote in many genres so he could sell more stories to more magazines. Westerns, horror, Cthulhu, sword and sorcery, historicals, private eye, sports, Oriental adventure, spicy tales: Howard's Underwood cranked out stories in a myriad of genres.
Del Rey's The Best of Robert E. Howard: Volume 1, Crimson Shadows, is an excellent collection of his writings, covering various styles.
I mentioned here that I don't think that Howard's hard-boiled stories about private eye Steve Harrison are among his best works. REH did not like writing them and he gave up on that market relatively quickly. As he wrote to August Derleth, "I've given up trying to write detective yarns – a job I despise anyway – and am concentrating on adventure stuff."
But that said, I can see the seeds of a Sam Spade meets Fu Manchu style of PI yarn. And I think, a Steve Harrison, with a bit of El Borak in him, fighting exotic criminals in Howard's pulp style, could well have carved out a niche in the detective field.
Speaking of El Borak, I see the blueprint for Doc Savage and Kurt Austin, but without the unlimited resources or a support team. Howard did some of his best writing about Francis Xavier Gordon, the former Wild West gunslinger who becomes the toughest man in Afghanistan and is dubbed, El Borak, which means, 'the swift.'
"It was the stealthy clink of steel on stone that wakened Gordon. In the dim starlight a shadowy bulk loomed over him and something glinted in the lifted hand. Gordon went into action like a steel spring uncoiling. His left hand checked the descending wrist with its curved knife, and simultaneously he heaved upward and locked his right hand savagely on a hairy throat."
So reads the first paragraph of "Swords of the Hills," first published in 1974. THAT is writing! The attacker is a corpse by the end of the second paragraph.
Only five El Borak stories saw print during Howard's lifetime, while more than twice that number came out in the seventies and eighties. It's almost unbelievable how many stories Howard had rejected and/or weren't published until many years after his death. There really was a battered dispatch box for Howard (Sherlock Holmes fans got that joke).
"Three Bladed Doom" was an unpublished El Borak story, which de Camp (there he is again…) rewrote as a Conan tale "The Flame Knife," published in 1955. Howard's original 24,000 word version came out in 1976 and a 42,000 worder by Howard followed in 1977. "Three Bladed Doom" (Howard's version) is a fine story and the final confrontation reads like a Civil War engagement. If you haven't read El Borak yet, you're missing out on some of Howard's best.
Not every story that Howard wrote was stellar. But he wrote good stories in many genres. I can't think of anyone else who did so many different types of stories so well.
---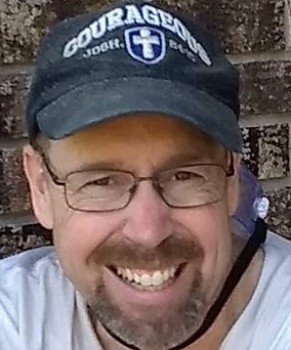 Bob Byrne's 'A (Black) Gat in the Hand' was a regular Monday morning hardboiled pulp column from May through December, 2018.
His 'The Public Life of Sherlock Holmes' column ran every Monday morning at Black Gate  from March, 2014 through March, 2017 (still making an occasional return appearance!).
He organized 'Hither Came Conan,' as well as Black Gate's award-nominated 'Discovering Robert E. Howard' series.
He is a member of the Praed Street Irregulars, founded www.SolarPons.com (the only website dedicated to the 'Sherlock Holmes of Praed Street') and blogs about Holmes and other mystery matters at Almost Holmes.
He has contributed stories to The MX Book of New Sherlock Holmes Stories – Parts III, IV,  V and VI.
And he is in a new anthology of new Solar Pons stories, out now.