Exploring the White Desert in Egypt
Exploring the White Desert in Egypt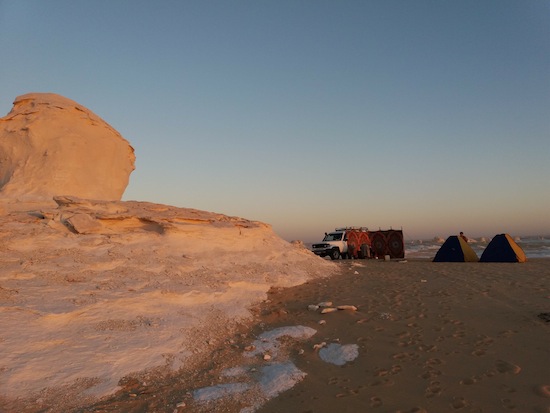 In my last post, I looked at some of the archaeological remains around Bahariya Oasis, in the Western Desert of Egypt. Those ancient buildings had been hammered by centuries of sandstorms so the article didn't have the prettiest pictures in the world. To compensate, I've decided to give you something a bit more pleasing to the eye this week.
To the south of Bahariya Oasis, almost to the next major oasis at Farafra, is a large expanse of soft white limestone and chalk that has been scoured by the wind into elaborate and surreal shapes. The view is constantly changing as the white stone takes on various hues through the day, turning a deep crimson at sunset. Anyone going to either Bahariya or Farafra Oasis will find a night or two camping out in this natural wonder one of the most memorable events of their trip.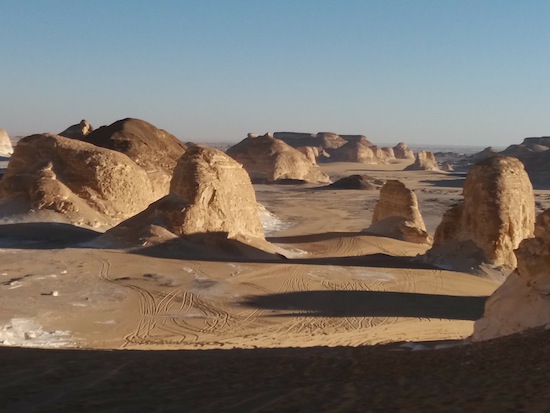 I hired a local Bedouin guide with a 4×4 to drive me out there. We set up camp, he cooked us a delicious chicken dinner over an open fire, and I admired all the rock formations, the desert sunset, and the brilliant canopy of stars and the Milky Way galaxy after it got dark.
The next morning I noticed a desert fox had sniffed around our camp, leaving his tracks just outside my tent. Other than that and a few birds, we saw no life in that waterless place, and heard no sound but the steady wind blowing through the rock formations, slowly sculpting them into new and strange shapes.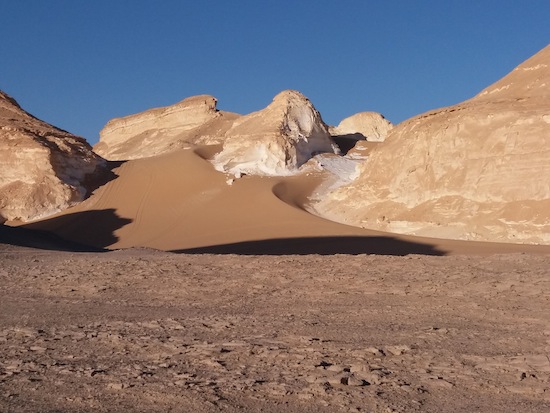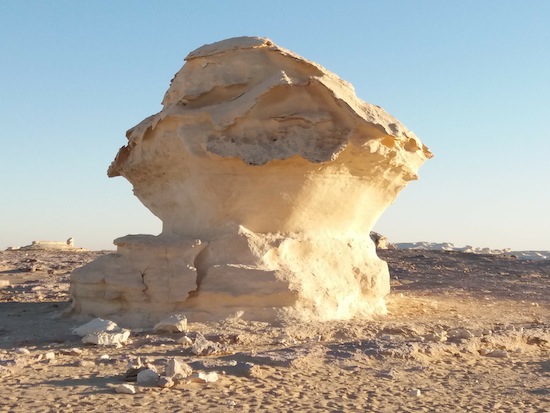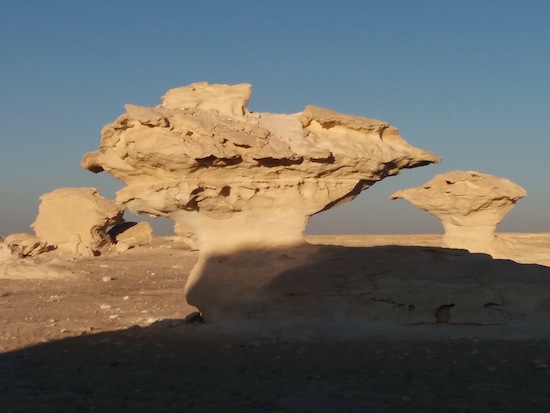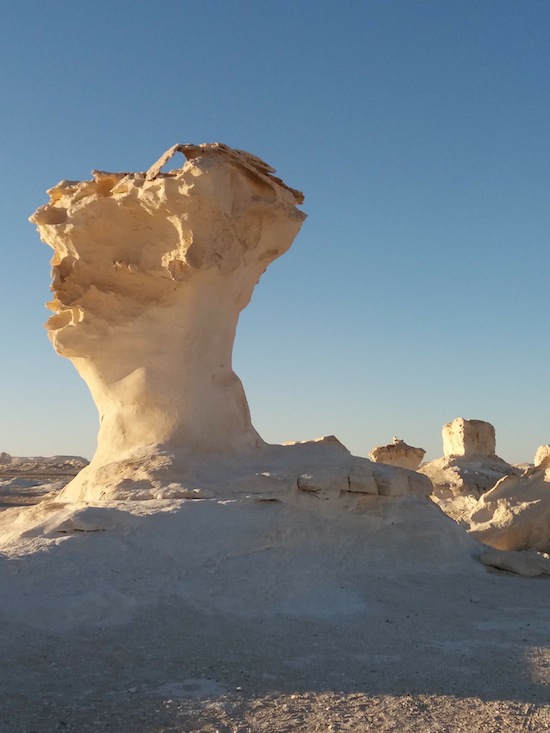 Photos copyright Sean McLachlan. More below!
---
Sean McLachlan is the author of the historical fantasy novel A Fine Likeness, set in Civil War Missouri, and several other titles. Find out more about him on his blog and Amazon author's page. His latest book, The Case of the Purloined Pyramid, is a neo-pulp detective novel set in Cairo in 1919.