Exploring the White Desert in Egypt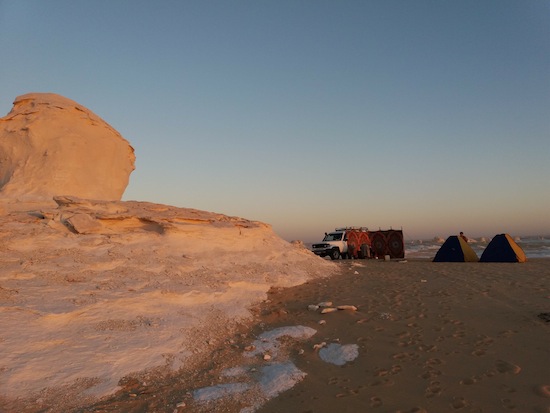 In my last post, I looked at some of the archaeological remains around Bahariya Oasis, in the Western Desert of Egypt. Those ancient buildings had been hammered by centuries of sandstorms so the article didn't have the prettiest pictures in the world. To compensate, I've decided to give you something a bit more pleasing to the eye this week.
To the south of Bahariya Oasis, almost to the next major oasis at Farafra, is a large expanse of soft white limestone and chalk that has been scoured by the wind into elaborate and surreal shapes. The view is constantly changing as the white stone takes on various hues through the day, turning a deep crimson at sunset. Anyone going to either Bahariya or Farafra Oasis will find a night or two camping out in this natural wonder one of the most memorable events of their trip.