The Golden Age of Science Fiction: Australian Gnomes, by Robert Ingpen
The Golden Age of Science Fiction: Australian Gnomes, by Robert Ingpen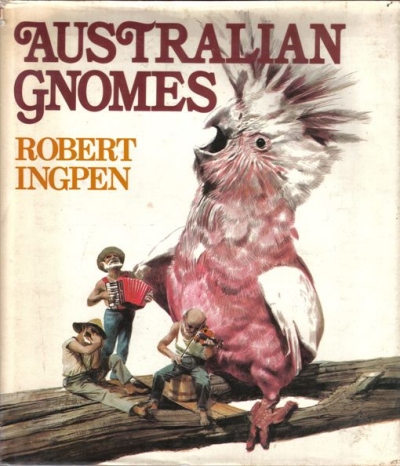 The Ditmar Awards are named for Australian fan Martin James Ditmar Jenssen. Founded in 1969 as an award to be given by the Australian National Convention, during a discussion about the name for the award, Jenssen offered to pay for the award if it were named the Ditmar. His name was accepted and he wound up paying for the award for more years than he had planned. Ditmar would eventually win the Ditmar Award for best fan artist twice, once in 2002 and again in 2010. The Ditmar Award for Best Australian Long Fiction (alternatively, Best Australian Novel) has been presented each year the Ditmar Awards have existed. The 1979 award was won by Robert Ingpen for his artbook, Australian Gnomes at Swancon 5, held in Perth.
In 1979, in his Ditmar Award winning book Australian Gnomes, Australian author/artist Robert Ingpen created a version of Australia in which gnomes lived, mostly unseen, amongst humans, much as Brian Froud would do with the subsequent Lady Cottington's Pressed Fairy Book (1984). Since Australia is a land of immigrants, Ingpen's gnomes also came from different places around the world, each group retaining ties to its specific culture of origin and based on the human society from whence they came. His gnomes come from Ireland, Northern and Southern Europe, Mongolia, and Argentina. Just as with the humans who have settled Australia, they have built a combination culture even while retaining their ties to their homelands.
The book is divided into sections offering the reader looks at the gnomic history, arts, cuisine, and the strange customs the gnomes have created for themselves, from harvest festivals, to races, to the ubiquitous sausage cookers they use for all occasions. While Ingpen doesn't quite offer a complete view of Gnome culture, he offers a broad look at them, providing enough background for the book, which led to two additional volumes about the Australian Gnomes.
In truth, the primary reason for Australian Gnomes are the illustrations that Ingpen has created to go along with his text, often bringing in details which he doesn't specifically refer to in the text, but which give extra depth to the paintings as well as the details behind them. The art and the text work together to bring Australian Gnomish culture to life.
Fittingly, there is a rustic look to Ingpen's artwork, driving home that his Gnomes are rural creatures, living in gardens and in the outback rather than making their homes in the cities. This allows them to maintain some of their distance from the humans who have populated Australia. It also provides a quaint look to the Gnomes and their lives, providing a distance in time as well as distance and between species.
While the chapters of Ingpen's book create a detailed look at the Gnomes in various aspects of their life, there is little narrative to the book, nor does he really include any characters, although specific gnomes do pop up on occasion as he describes the Gnome's history and so forth. The book is a charming, if slight volume.
The 1979 Ditmar Awards for Best Long Fiction was interesting since it allowed Ingpen's artbook to complete with more traditional fictional narratives. Australian Gnomes beat out the more traditional novels Displaced Person, by Lee Harding, Keith Antill's Moon in the Ground, and One Clay Foot, by Jack Wodhams.
---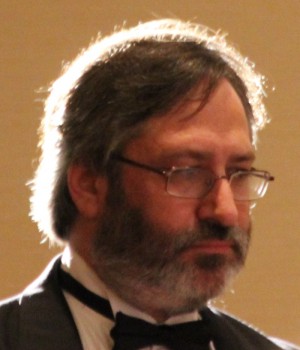 Steven H Silver is a sixteen-time Hugo Award nominee and was the publisher of the Hugo-nominated fanzine Argentus as well as the editor and publisher of ISFiC Press for 8 years. He has also edited books for DAW and NESFA Press. He began publishing short fiction in 2008 and his most recently published story is "Webinar: Web Sites" in The Tangled Web. Steven has chaired the first Midwest Construction, Windycon three times, and the SFWA Nebula Conference 6 times, as well as serving as the Event Coordinator for SFWA. He was programming chair for Chicon 2000 and Vice Chair of Chicon 7.