Goth Chick News: Before the Turkey There Was Days of the Dead
Goth Chick News: Before the Turkey There Was Days of the Dead

For the last six years, Goth Chick News has concluded the haunt season with a final show which rolls through Chicago each November. Days of the Dead (DotD for you cool kids) has always been an interesting experience and the 2018 show which occurred last weekend was no exception.
In past years DotD has resulted in memorable encounters with the likes of Vampire Santa, Carrie Henn who played "Newt" in the movie Aliens, and my spiritual hubby, Brad Miska aka "Mr. Disgusting" owner of the premier horror website Bloody Disgusting. It has also been the source of quite a lot of under-the-breath commentary from Black Gate photog Chris Z such as his whispered "What the f***?" when Sleepy Hollow actress and former Tim Burton muse finally showed up to her press call (click here for why) and his speculation on the cause of Tara Reid's extreme tardiness which likely wasn't the "late lunch" her handler offered.
The 2018 event was a little thin on "celebrity" front with the biggest names being Clive Barker, who was quite a score since getting someone out of LA to Chicago in November is no small accomplishment, and the rapper Coolio who I guess was there for his appearance in the 2004 movie Dracula 3000 and not his web foodie show Cooking With Coolio. Nonetheless, there was still a lot of fun stuff to share.
So let's dive in shall we?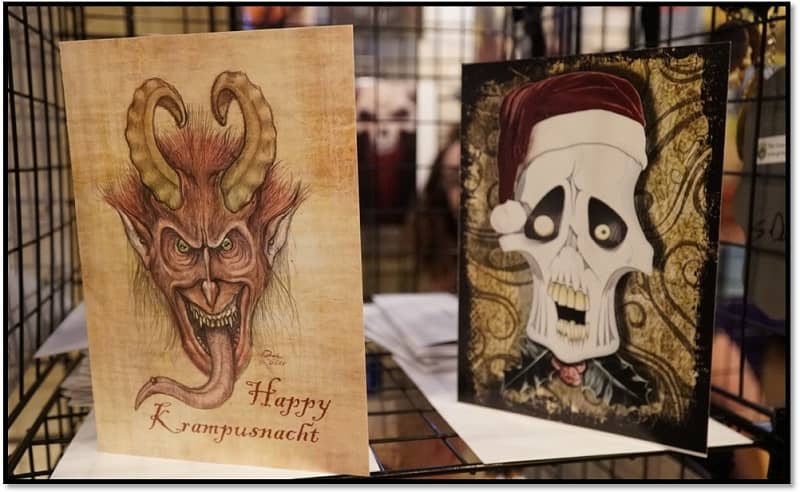 Holiday Cards from The Grue Gallery
Searching for a way to really get in good with the family or in-laws this holiday season? There's no better way then sending out your very own Happy Krampusnacht cards from artist Shawn Dooley's The Grue Gallery. Dooley actually has several holiday offerings in addition to cards, including horror-themed ornaments and clothing, but the Krampusnacht cards were our favorites. In case you weren't aware, Krampus is sort of the anti-Santa from Central European folklore. He's a horned, half-goat, half-demon character to punishes bad children during the Christmas season. Though he's been around for centuries, he's gained a lot of momentum across the rest of Europe and America in recent years since first popping up the arcade game CarnEvil in 1998. Dooley's creations are available via his Facebook page as well as his website.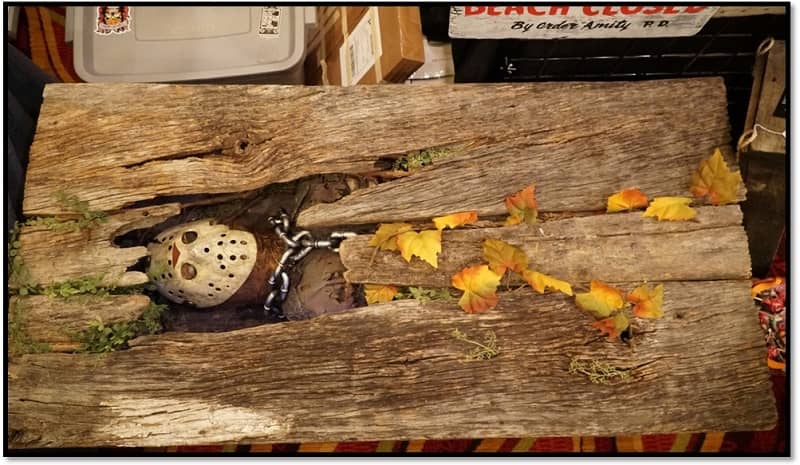 Friday the 13th Coffee Table from Plot 13 Productions
Winning the prize for the most creative design of a coffee table goes to Michael and K.C. Etherton from Plot 13 Productions for their Friday the 13th coffee table depicting Jason Voorhees in his watery grave. This is an absolute must-have for the horror fan in your life, and if Jason isn't your thing, rest assured Michael can create a custom piece just for you. While we were waiting to speak to him, we heard him take an order for similar design only with Frankenstein under the glass. And of course, we wanted to know if he could do a Dracula which would just about make my millennium.
He could.
The Ethertons also create signs from famous horror movies, such as the "No Swimming" sign from Jaws, and the sign for The Slaughtered Lamb pub from American Werewolf in London. There is just so much to love here that you must check them out on Instagram and on their Facebook page. You can also contact them for custom work via email.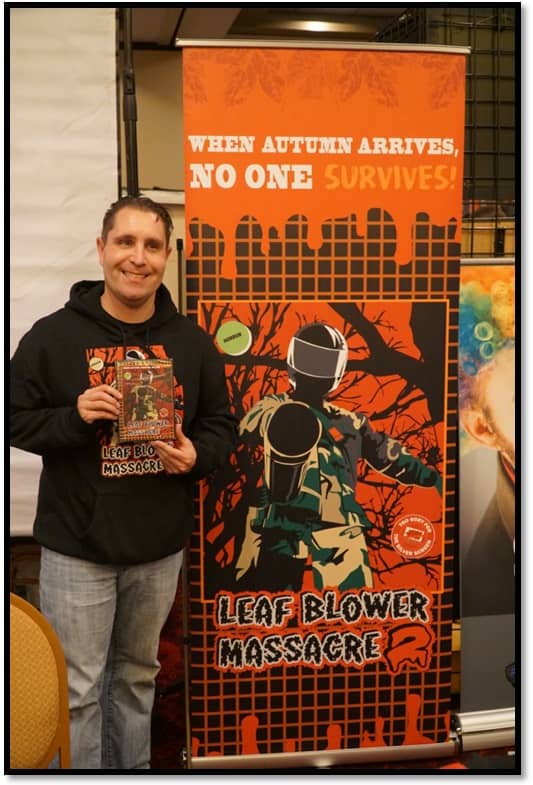 Mr. Anthony Cooney, filmmaker and mortician
Last but not least is our encounter with local Chicago indie film maker Anthony Cooney. As Chris Z and I took a break in the bar for our customary Fireball shot, a mid-show pallet cleanser if you will, we noticed the tables were strewn with small leaflets advertising a film screening later that night for something called Leaf Blower Massacre. But of course, this was some sort of satire right?
Wrong.
Turns out it was a for-real indie horror film and not only that, the flyer indicated it was Leaf Blower Massacre TWO, which meant there was a Leaf Blower Massacre ONE. We had to know more.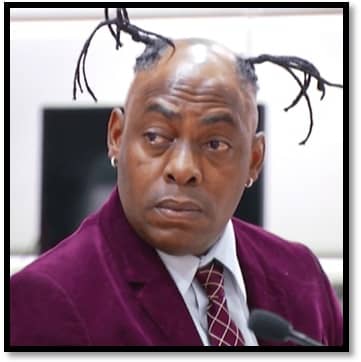 Coolio
Smelling all cinnamon-y, we waded back in to seek out Mr. Cooney and found him manning his booth. Yes, indeed he was the writer and director of said Massacre, and yes, it was actually his second go at killing people with lawn equipment. But here is the very best part…
As you know we here at Goth Chick News love our indie film makers and one reason is that they're making films on micro-budgets for the sheer passion of doing so, meaning they all have day jobs and Mr. Cooney's is a doozey; he's a funeral director. Not only that, he's the owner of the funeral home and true to his micro-budget filmmaking, has actually utilized his mortuary facilities as sets for his films.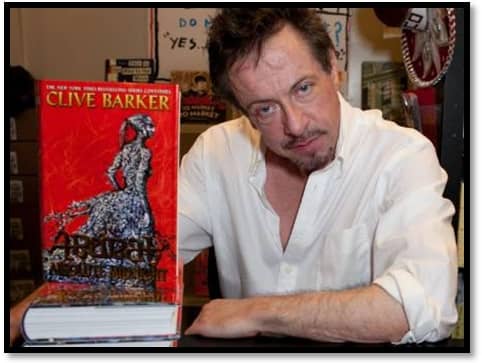 Clive Barker
And just like that, Christmas came early.
We'll be interviewing Mr. Cooney about his film as well as his profession quite soon, but in the meantime, check out this trailer from his film.
The Days of the Dead travels to other cities and upcoming 2019 shows including Atlanta, GA starting January 25, Charlotte, NC starting May 3, and Indianapolis, IN on July 5. Each show has different guests and vendors so if there is an event coming to a city near you, its well worth a look.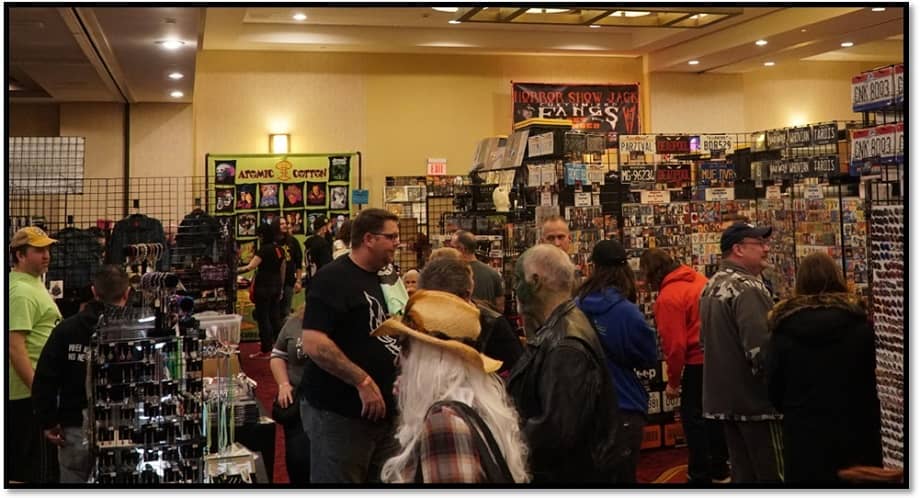 And with that, Goth Chick News bids adieu to our 18th season of bringing you the wonderful, wild and weird horror events of the year. A happy, safe Thanksgiving to all our wonderful readers and friends.
Have a question or comment? Post it here or drop a line to sue@blackgate.com.