Birthday Reviews: Diana Rowland's "Fine Print"
Birthday Reviews: Diana Rowland's "Fine Print"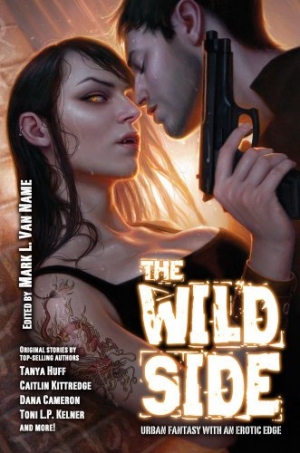 Diana Rowland was born on October 20, 1966.
Rowland won third place in the third quarter of the 2005 Writers and Illustrators of the Future contest for her story "Schrodinger's Hummingbird." In 2012, Rowland won the RT Reviewers Choice Award for Best Urban Fantasy Protagonist for her character Angel Crawford in the novel Even White Trash Zombies Get the Blues. She has been nominated for the RT Reviewers Choice Award on at least two other occasions and the audio of her novel My Life as a White Trash Zombie was nominated for an Audie Award. She won the Phoenix Award, presented by DeepSouthCon, for lifetime achievement in 2015.
Rowland wrote "Fine Print" for Mark L. Van Name's anthology The Wild Side: Urban Fantasy with an Erotic Edge, published by Baen Books in 2011.
Jason is the editor of a minor literary horror magazine, Black Magick Stories. When he meets Rachel at a convention, she comes onto him with a line asking if he would publish her stories if she sleeps with him, a variation on the Hollywood casting couch. When Jason points out how unethical that sort of thing would be, Rachel passes it off as a joke and backs away, but within days, she successfully seduces Jason and the two began dating. It is several months before she actually approaches him to publish one of her stories.
Luckily for Jason, when Rachel gives him a story, it was quite good. Unfortunately, it also turns out that Rachel is a Greater Demon and is using publication in his magazine to gain a foothold on Earth so she can rule, like other demons. Although the story has darkness, and much of it details Rachel's torturing of Jason for his decision to publish her story in the November issue of the magazine rather than the Halloween issue, Rowland does incorporate a certain amount of humor. The standard deal with the devil story also takes an interesting turn because of a misunderstanding by Rachel about the way the periodical publishing world works, which Jason explains.
Rowland succeeds with "Fine Print" because it hits all of the standard deal with the devil tropes, includes a couple of twists which make it different from the typical version of the story, and keeps her version short enough that it doesn't seem padded. Telling the story in a combination of real-time when Rachel confronts Jason, and flashbacks to earlier, and happier, times in their relationship also helps.
Reviewed in its only publication in the anthology The Wild Side, edited by Mark L. Van Name, Baen Books, 2011.
Reviewed in its only appearance in the anthology The Wild Side, edited by Mark L. Van Name, Baen Books, 2011.
---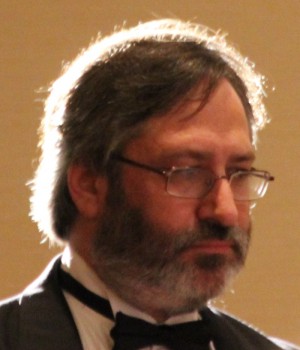 Steven H Silver is a sixteen-time Hugo Award nominee and was the publisher of the Hugo-nominated fanzine Argentus as well as the editor and publisher of ISFiC Press for 8 years. He has also edited books for DAW and NESFA Press. He began publishing short fiction in 2008 and his most recently published story is "Webinar: Web Sites" in The Tangled Web. Steven has chaired the first Midwest Construction, Windycon three times, and the SFWA Nebula Conference 6 times, as well as serving as the Event Coordinator for SFWA. He was programming chair for Chicon 2000 and Vice Chair of Chicon 7. He has been the news editor for SF Site since 2002.