Birthday Reviews: James Van Pelt's "The Inn at Mount Either"
Birthday Reviews: James Van Pelt's "The Inn at Mount Either"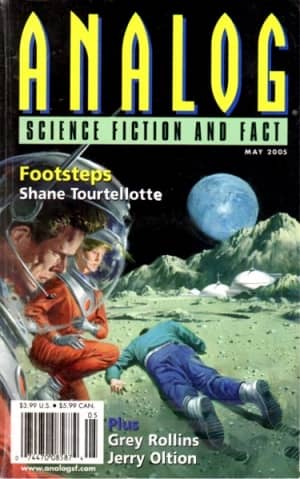 James Van Pelt was born on June 26, 1954.
In 1999 Van Pelt was a finalist for the John W. Campbell Award for Best New Writer. Van Pelt received a Nebula Award nomination for his Short Story "The Last of the O-Forms."
"The Inn at Mount Either" originally appeared in the May 2005 issue of Analog Science Fiction and Fact, edited by Stanley Schmidt. Rich Horton included it in Science Fiction The Best of the Year 2006 Edition. Van Pelt selected the story for his own collection The Radio Magician and Other Stories, published by Fairwood Press in 2009. The story finished second in the Analog Readers' Poll and was a finalist for the Theodore Sturgeon Memorial Award.
"The Inn at Mount Either" is a sprawling resort with doorways that provide access to alternative worlds, a complex arrangement which means that the resort employees dissuade their guests from exploring on their own. Despite that, the security at the facility seems farcical and the guests are not actually warned of the resort's true nature.
Dorian Wallace approaches the concierge because his wife, Stephanie, has been missing for a full day. Despite the oddities and dangers of the lodge, the concierge is neither concerned nor helpful, indicating that they don't consider someone missing until they've been gone for 48 hours, although later developments should indicate that concern should happen immediately, or after two hours at the outside.
Unable to get help, Dorian goes off in search of his wife, remembering how taken she was by the doorway to Polynesia they had seen earlier. Naturally enough, he gets lost in the convoluted structure and passes through some of the doorways, experiencing a variety of alternatives the lodge looks out upon.
While Stephanie's potential wandering didn't trigger any alarms, Dorian's eventually do and he's hustled back to the concierge and the dangers are finally more fully explained as he's reunited with Stephanie.
Reprint reviewed in the anthology Science Fiction: The Best of the Year 2006 Edition, edited by Rich Horton, Prime Books 2006.
---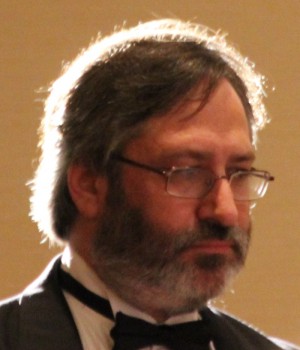 Steven H Silver is a sixteen-time Hugo Award nominee and was the publisher of the Hugo-nominated fanzine Argentus as well as the editor and publisher of ISFiC Press for 8 years. He has also edited books for DAW and NESFA Press. He began publishing short fiction in 2008 and his most recently published story is "Doing Business at Hodputt's Emporium" in Galaxy's Edge. Steven has chaired the first Midwest Construction, Windycon three times, and the SFWA Nebula Conference 6 times, as well as serving as the Event Coordinator for SFWA. He was programming chair for Chicon 2000 and Vice Chair of Chicon 7. He has been the news editor for SF Site since 2002.