Why Spoil A Good Thing?
Why Spoil A Good Thing?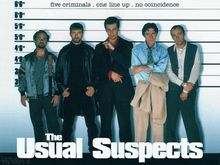 It's almost impossible for me to avoid movie spoilers. If it isn't reviews (some of which aren't very careful) articles on specific or general movie features, actors, genres, etc. then it's discussions on social media.
And if this wasn't enough, we live out in the country, a fair distance from any theatres, and often the logistics of movie-going are difficult enough that we just don't go. For years now, with very few exceptions, we've been seeing movies for the first time when they come out on DVD, or more recently, on Netflix*.
Many people must be experiencing delays of some sort in their movie viewing, however, since the phrase "spoiler alert" appears to be almost mandatory in any discussion. At one point, people were even arguing about whether there was ever a time when a movie became "spoiler free" because of age. How old does a movie have to be before you can assume the person you're addressing has had more than ample chance to see it? I'm always surprised when people haven't seen Casablanca, or something else of that age and significance, but they are out there.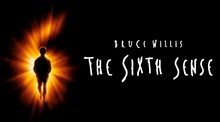 The odd thing is, I've found I don't mind having movies spoiled. First, because it's possible, even likely, that I'm not going to see the movie anyway. Second, and more important, I'm a writer.
There are two kinds of spoilers when you think about it, and they're not of equal weight. The first, lighter, type is revealing certain specific details, or particular scenes, or even jokes. Any of these might spoil a viewer's enjoyment of a film for a moment. Then there are spoilers that reveal a "twist" ending, the kind of thing where the makers of a film will actually ask people not to give the ending away.
The first movie I remember having this type of twist was The Crying Game. Not a genre film in the sense we usually think of it, but definitely a case where knowing too much on the way in could spoil the experience for you. There are a couple of others that come to mind more quickly, however, starting with The Sixth Sense, or The Usual Suspects, or Fight Club. I particularly like The Illusionist, but it seems not that many other people have seen it.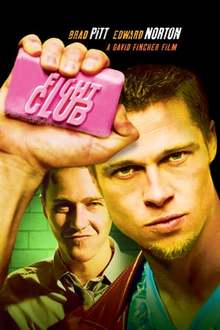 Come to think of it, a lot a "heist" films that depend on some kind of con-game (Ocean's Eleven, The Italian Job) usually involve a twist of some kind – the point being that viewers, like the marks in the film, are being more-or-less deliberately led astray.
You'd think, if spoiling was so horrible, that people could only watch these films once, wouldn't you? But they don't, they watch them over and over. Why doesn't it matter to them that the movie's been spoiled?
Sometimes I think knowing the "secret" "twist" ending doesn't spoil the movie for you, it just changes your experience of it. There's a certain poignancy in some cases, an extra emotional layer to certain scenes because you know something's coming and the character doesn't. That's what dramatic irony is. It worked for Shakespeare, no one says "spoiler alert" to Richard III.
Speaking of which, writers have a different relationship with spoilers, I think. When someone is excited enough about a movie to tell me about it, their excitement is more important to me than the movie. I want to know why. This is particularly true when the person I'm talking to is another writer, they're usually telling me about something that was very well, or very badly done. That's more important to me than the movie.
If we can't live spoiler-free lives, maybe we should learn to embrace the spoilers?
*Netflix, like "Kleenex," is quickly becoming the generic termhrViolette Malan is the author of the Dhulyn and Parno series of sword and sorcery adventures, as well as the Mirror Lands series of primary world fantasies. As VM Escalada, she writes the Faraman Prophecy series. Book One, Halls of Law, is out now; Book Two, Gift of Griffins, is available for pre-order. Find Violette on Facebook and follow her on Twitter @VioletteMalan.