Vintage Treasures: Dark is the Sun by Philip Jose Farmer
Vintage Treasures: Dark is the Sun by Philip Jose Farmer
The first Philip Jose Farmer book I ever read was To Your Scattered Bodies Go (1971), the Hugo-Award winning first novel in his famous Riverworld series. Today he's just as well known for his World of Tiers, Dayworld, and Tarzan novels, among many other other popular series. Farmer was famously prolific, and he kept at it right until the very end, when he died in 2009 at the age of 91.
I have more than a few Philip Jose Farmer books in my to-be-read pile. But the oldest, way down in the stratified layers near the floor, I bought back in 1980 . Dark is the Sun, one of his lesser known novels, is a far-future science fiction tale that reads like epic fantasy, and the classic Darrell K. Sweet cover certainly reinforced that. There are witches, thieves, gigantic walking skeletons, mobile plants, magic eggs, haunted jungles, and the threat of a collapsing universe… if you wanted to market a novel to a million young D&D players in the early 80s, you could have done a lot worse.
Dark is the Sun reminds me of Jack Vance's Dying Earth, with its fifteen-billion-years hence setting; the 1982 British paperback edition from Panther, to my mind, rather resembled Brian Aldiss' far-future classic Hothouse (see below).
[Click the images for more epic versions.]
Panther UK editions: Dark is the Sun (1982, artist not credited), and Hothouse (1984, Tim White) 
More recently artist Alex Jay Brady has created a small portfolio of art "Inspired by Dark is the Sun," which would make fine covers for a new edition.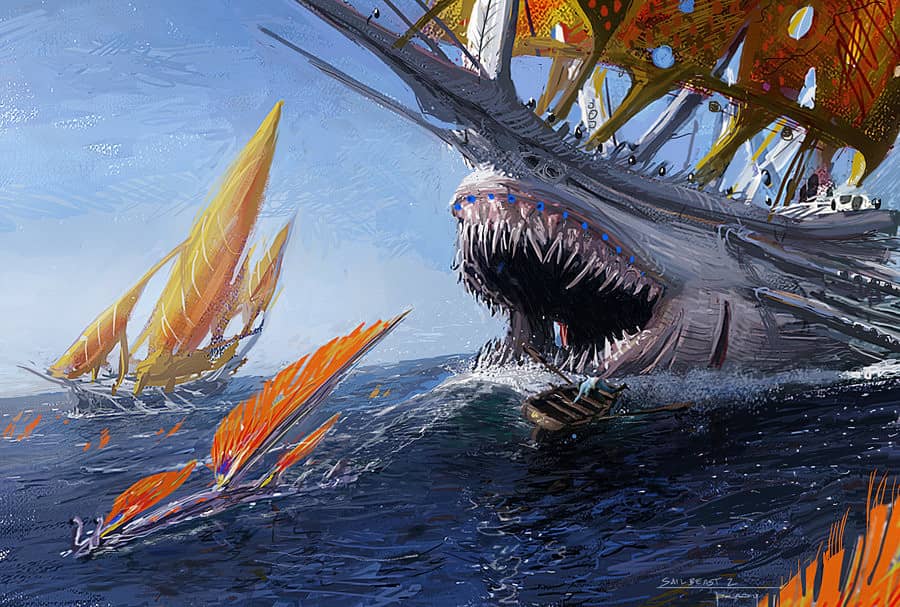 Art by Alex Jay Brady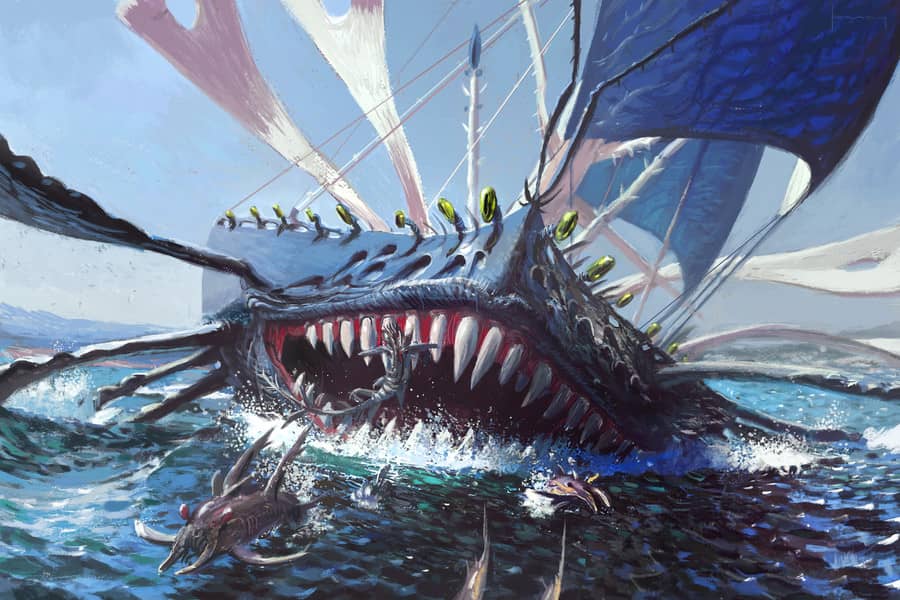 Sailbeast, by Alex Jay Brady
Sadly, there hasn't been a new print edition of Dark is the Sun published in the US since Del Rey reprinted the paperback in 1987. Fortunately Open Road Integrated Media released an e-book omnibus collection last year, which also includes The Lovers and Riders of the Purple Wage.
Here's a snap of the inside front cover of the 1979 Del Rey paperback, with blurbs from Publishers Weekly and Kirkus.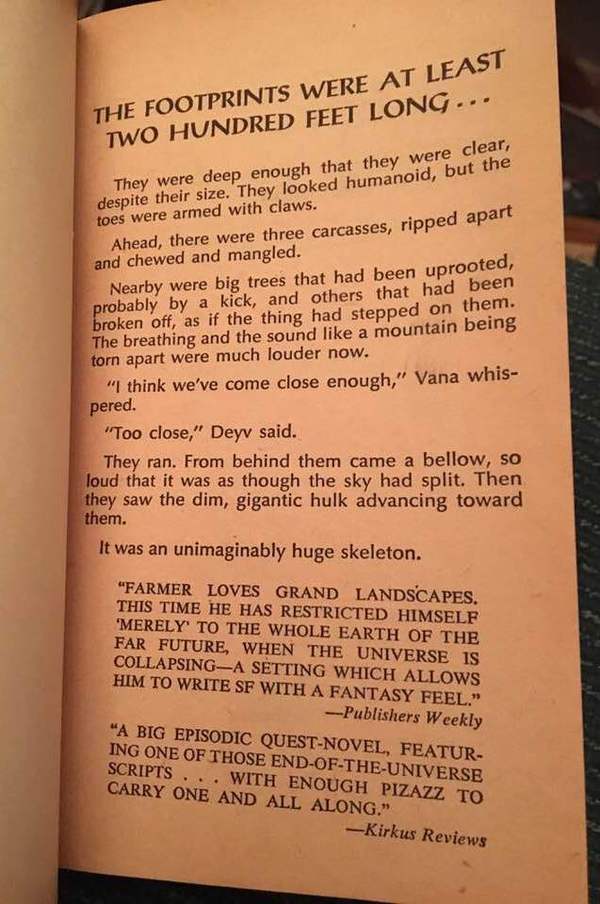 Copies of Dark is the Sun are neither rare nor expensive. The one I scanned above was part of a small collection of 13 vintage paperbacks I bought online for $8.27 early this month.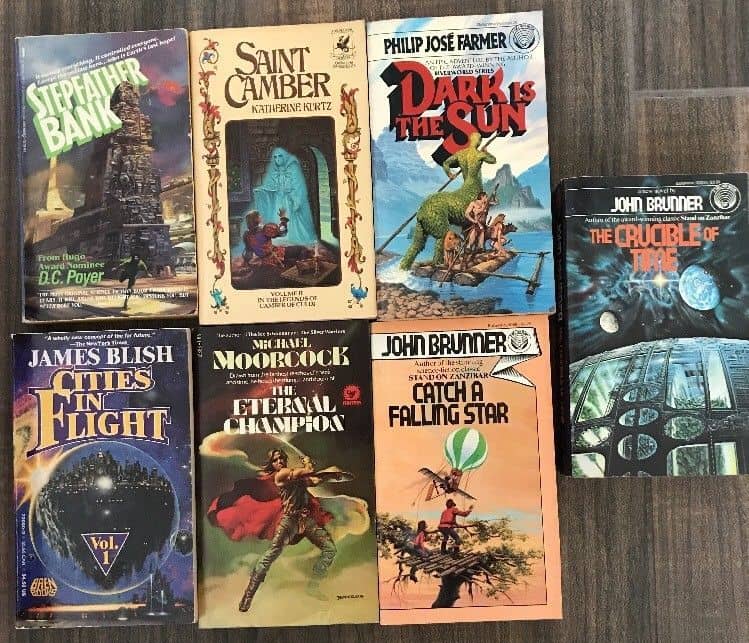 Our previous coverage of Philip Jose Farmer includes:
Birthday Reviews: Philip José Farmer's "The Rise Gotten" by Steven H Silver
Vintage Treasures: The Riverworld Series
Lord Dunsany, Philip José Farmer, and Appendix N: Advanced Readings in D&D
New Treasures: Philip Jose Farmer's Up the Bright River
Christopher Paul Carey on Philip José Farmer's World of Khokarsa
On Sale Today: Gods of Opar by Philip José Farmer and Christopher Paul Carey
Dark is the Sun was published in hardcover by Del Rey in September 1979, and reprinted in paperback in July 1980. The paperback edition is 405 pages, priced at $2.25. The cover is by Darrell K. Sweet.
See all our recent Vintage Treasures here.