Tell Me a Story: What Makes a Good Audiobook?
Tell Me a Story: What Makes a Good Audiobook?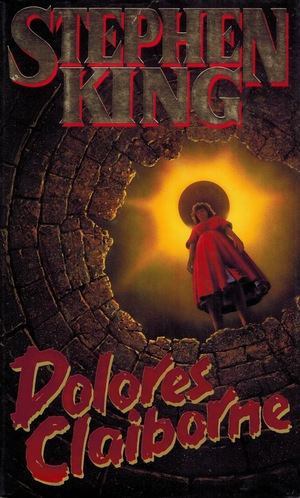 I love audiobooks. I'd go so far as to call them my favorite means of ingesting stories.
It's partly because of a failing on my part: I am capable of reading incredibly fast, but much like speeding through the countryside in a jet, this causes me to miss a lot. I can read a standard length novel in a couple hours, but I can tell you very little about style, minor plot details, and descriptions. I can force myself to slow down and read carefully. But I usually won't. Hearing a story forces me to slow down and really absorb all the details of setting and characterization that I would otherwise bolt past. Beyond that, there's something about the simple joy of being read to that I love. Maybe it's the happy memories associated with bedtime stories, or my restless mind's ability to putter about while hearing a book.
Within that affection, it also must be confessed that some stories? Are made for audiobook. Just as not every story is suited to be read aloud (House of Leaves is not available on Audible for a reason), some stories are so fantastic as audiobooks that reading them on the page feels like a letdown.
Dolores Claiborne comes to mind. Produced by Simon and Schuster Audio, Stephen King's tale of domestic violence, murder, and friendship is narrated by Frances Sternhagen.
Sternhagen has the kind of Broadway and Hollywood resume most actors would murder for: people of a certain age :cough: probably best remember her as Cliff mother, Esther, on Cheers.
Dolores Claiborne is written as a monologue. The entirety of the book is conceived as Delores' statement to the police on the death of her elderly employer. The circumstances under which Vera Donovan and Dolores are found upon the former's death raise suspicion that Dolores has killed her. In addition, her fellow townspeople have long suspected that Delores had murdered her own husband decades before. The book is her attempt to set the entire story straight, from the 1950s to the present day.
The text itself is written almost as a transcript: there are no chapters or section breaks, just the one, long, uninterrupted night of Dolores telling her life story to the police. It's one of King's least supernatural pieces, although the few otherworldly elements make it a trilogy with Gerald's Game and Rose Madder, two other works that address similar themes. As such, it's an almost claustrophobic book, relying heavily on its setting on a small island off the coast of Maine. In other words, it's well suited to become an audiobook. I listened to it for the first time on a cross country drive from my home in Southern Indiana to visit friends in the Catskills, and a 14 hour drive, much of it through old pine forest in the mountains, was eerily well suited to this listen. I couldn't have planned a better fit if I tried.
In giving voice to Dolores, Sternhagen does an incredible job. The thick Mainer accent, the creaking voice of an old and weary woman, the resignation in the reading: it's a masterful performance that gives dimension to an already well textured story. She emotes well but not excessively, giving her tale feeling and evoking sympathy without ever sounding like an old time radio drama. She draws you into Delores' telling, and it's like being a child again, hearing your first ghost stories. Only now, as an adult, the monsters are inside the house because they've been there all along.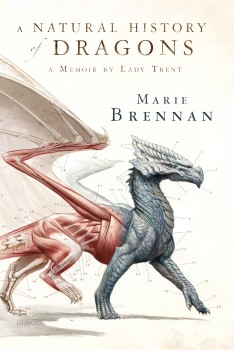 In more recent publishing history, my favorite listen this past month has been A Natural History of Dragons. The first entry in Marie Brennan's "Memoirs of Lady Trent" series was produced by MacMillan Audio and read by Kate Reading. Like Dolores Claiborne, A Natural History of Dragons is a memoir, narrated in the first person. That is where any and all similarities end.
Lady Trent is a noblewoman in a country that is distinctly not Victorian England, on a world that is definitely not our own, in spite of a great many similarities between the two. For one thing, the geography is different. For another, there are dragons. In spite of being born a woman, Lady Trent is passionately interested in the dangerous creatures, and in science and naturalism as a whole. The five volumes of her memoirs recount her life's work, beginning with her first expedition to Vystrana (an analogue for Eastern Europe). Along the way there are dragons, of course, but human politics play a far larger role in the dangers the heroine encounters. Brennan uses the fantasy setting of her parallel world to engage ideas about the history of science, colonialism, sex, class, and ethnocentrism. But fear not: this isn't the Fantasy version of broccoli. There are still dragons, and the books are incredible fun.
And again, the skill of the narrator makes the audiobook the success that it is. While our heroine, Isabella, is a very young woman in this volume, the novel itself is told from the perspective of a much older, wiser and more experienced woman. Brennan's writing encompasses both the enthusiasm and folly of youth and the bittersweet memory of a scientist at the tail end of her career. Miraculously, Kate Reading manages to portray both with great effectiveness. And while the books have a joy of their own – they contain artwork, maps and diagrams that the audiobook obviously can't – listening to the story being narrated is less like reading and more like sitting next to the most fascinating dinner party guest you can imagine.
Not every book is well suited to audio format. And not every book is worth the extra time of an audiobook to me. Some books are meant to be gulped down like fast food, and that's fine. Some books aren't well suited to be read aloud in a household with small children. But some books especially thrive when read. Dolores Claiborne and A Natural History of Dragons are two of my favorites: hop into the comments and tell me a few of yours.