Black Gate Online Fiction: A Gathering of Ravens by Scott Oden
Black Gate Online Fiction: A Gathering of Ravens by Scott Oden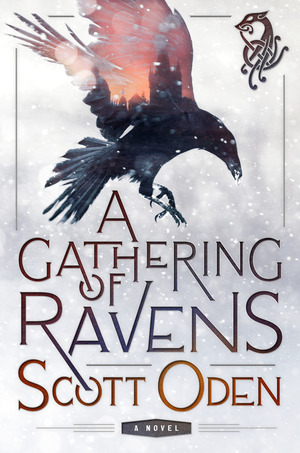 Black Gate is very pleased to offer our readers an exclusive excerpt from A Gathering of Ravens by Scott Oden.
In his review, Fletcher Vredenburgh wrote:
Oden's novel knocked the heck out of any prejudices I had. New or old, this book kicks ass, and is one of the best swords & sorcery novels I've read in a while.

Grimnir, the last of his race, lives on the Danish island of Sjaelland, dreaming of revenge against Bjarki Half-Dane, the man who killed his brother, Hrungnir. His desire to cleave his enemy with his trusty seax (a old Germanic sword), leads him from Denmark to England, and finally to the field of Clontarf, in Ireland…

From the first appearance of Grimnir to the final showdown at Clontarf, the pace never lets up. With an intimate and detailed knowledge of the history and legends of Northern Europe, he has told a tale that lives and breathes "that Northern Thing." You can smell the surf, the heath, and sense the sidhe lurking just beyond your field of vision. Oden writes in clean, clear prose, never letting his characters get crushed under the weight of bad archaisms or ruined by inappropriate modern speech. A Gathering of Ravens belongs on the same shelf as the best modern swords & sorcery novels, and on the shelf of any serious swords & sorcery reader.
The complete catalog of Black Gate Online Fiction, including stories by Mark Rigney, John Fultz, Jon Sprunk, Tara Cardinal and Alex Bledsoe, E.E. Knight, Vaughn Heppner,  Howard Andrew Jones, David Evan Harris, John C. Hocking, Michael Shea, Aaron Bradford Starr, Martha Wells, Nina Kiriki Hoffman, C.S.E. Cooney, and many others, is here.
A Gathering of Ravens was published by Thomas Dunne Books/St. Martin's Press on June 20, 2017. It is 336 pages, priced at $27.99 in hardcover and $14.99 for the digital edition. The cover is by James Iacobelli.
Read an exclusive excerpt from A Gathering of Ravens here.