Once It's Invented, You Can't Uninvent It
Once It's Invented, You Can't Uninvent It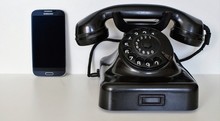 Much has been said about technology and the changes it brings with respect to our day-to-day world. It's even been said that SF is the literature of change, exploring how evolution in technology, in scientific knowledge, in philosophical and political thought might, could, or does, affect our lives.
Changes in technology screw with one particular aspect of our lives that touches us all here at Black Gate very closely. They change what writers can and can't write.1  If what you're working on has anything to do with the present day world as we know it, every cell phone update can screw with your manuscript.
This is a kind of double-reverse example, but consider Larry Niven's short story, "The Alibi Machine," which essentially explores what would happen to crime and crime detection if instantaneous matter transfer was invented. If you could literally be anywhere, anytime in a matter of moments, how could you establish an alibi? How would the police eliminate you as a suspect?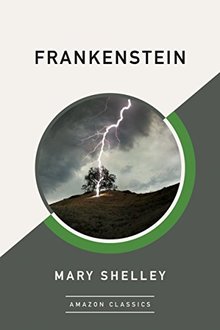 Have you any idea how many detective/crime/mystery novels involve establishing or breaking an alibi? If the jumpbooth of Niven's story actually existed, all of those writers would have to find some other way to answer  the question "did the suspect have opportunity?" because the answer would pretty well always be "yes." These fiction writers aren't trying to solve a real world crime, but they will have to solve the mystery of how they can make their story work, considering this new advancement in technology.
Of course, Niven had to solve that problem himself, in his own story. See what I mean about double-reverse?
Real world examples? Finger prints. DNA. Gas chromatograph mass spectrometers. Cell phones. Video cameras in taxis, cop cars, street corners, and on the vests of police officers. Video cameras in cell phones. Heart/liver/lung/kidney/skin/face transplants. Computer data bases. Twitter: All real things that affect what your characters can and can't do.
How would a modern day Mary Shelley write Frankenstein?
If your character can be tracked by the GPS in her phone, how does she remain hidden? If she turns off her phone, how can she stay in contact with her friends? Have you tried to find a pay phone lately? Does it take your ATM card?
Oh yeah, ATM cards. And the cameras on the bank machines.
If your readers ever say to themselves, "wait a minute, why didn't they just call;/text the police with this information instead of getting kidnapped on the way? Google it instead of spending the morning in a library? Pay with their debit card?" Unless you're writing a novel set in a pre-WW2, you're going to have to deal with these trope destroyers.
Hmm. Which might explain the current popularity of the Victorian era as a setting.
In the present world we've already had to deal with books and movies being out of date because of too many changes in the real world. What year was Blade Runner set in?
Hmm, which might explain why there's so much Fantasy being written.
1 They also change how writers write, but that's a whole different post. Typewriters anyone?
---
Violette Malan is the author of the Dhulyn and Parno series of sword and sorcery adventures (now available in omnibus editions), as well as the Mirror Lands series of primary world fantasies. As VM Escalada, she writes the Faraman Prophecy series. Book One, Halls of Law, is available now. Find her on Facebook and follow her on Twitter @VioletteMalan.