In 500 Words or Less: Red Country by Joe Abercrombie
In 500 Words or Less: Red Country by Joe Abercrombie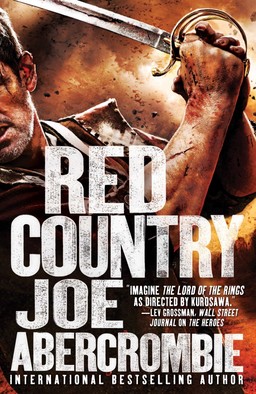 Red Country
By Joe Abercrombie
Orbit (480 pages, $16.00 paperback, $9.99 eBook, October 2013)
One of my earlier reviews here focused on Best Served Cold, the first standalone novel in Joe Abercrombie's First Law world (but the fourth overall, for anyone playing the home game). You might remember that I was a little disappointed, but I still gave Abercrombie's second standalone, The Heroes, a chance and was pleasantly surprised. Recently I cracked open the third (and most recent) of these standalone novels, Red Country – and though I was a little nervous at the beginning of the novel, I've decided this might be the best First Law of them all.
Since it was stated in a lot of promos for the book, I don't think it's a spoiler to say that Red Country presents the return of Logen Ninefingers, the conflicted and half-mad barbarian who was among the First Law trilogy's stars. Presumed dead, the "Bloody-Nine" is living under an assumed name, though if you're reading closely enough (and didn't read the back cover) you'll figure out in the first chapter who the cowardly "Lamb" really is. This was where I started to get worried, and decided that if Abercrombie was going to play some game at trying to be subtle with Lamb's true identity, my review here would be very different.
But Abercrombie isn't that kind of writer. Instead, Logen's attempts to keep his past and his worse nature at bay becomes a key focus of the book, elegantly constructed in his interactions with the novel's other characters, as the reader wonders when his loved ones will get the full story. The brief mentions of characters and events in previous books, and the moments when other characters admit that they know exactly who Logen is, are woven in expertly without certain names ever being mentioned.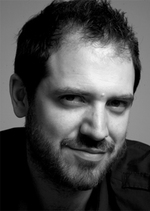 But what's interesting is that the novel isn't really about Logen; he's not even a POV character. Instead, it's about other characters finding their way in the wilderness of the Far Country, a la Deadwood and the American frontier. From former criminal Shy South (whose past, like Logen's, we never really get fully described) to legendary scout Dab Sweet, everyone has desires and past regrets, making characters come alive in the way that first endeared me to Abercrombie's writing. The real accomplishment, though, is famed mercenary Nicomo Cosca, whose saga throughout the entire First Law series reaches a brilliant conclusion.
My only complaint (and it's minor) is that we're three books past the First Law trilogy, and I haven't seen my favorite character. There has been mention of "the Cripple" who commands His Majesty's Inquisition, but damn if I don't miss the cunning, manipulative Glokta. I'm in the same camp as Mary Robinette Kowal, that Glokta makes me laugh more than any other character (though Harry Dresden is close) and I really want to see him again.
Supposedly there's a flashback to him in the short story collection Sharp Ends, but I want to know what Glokta is up to now. Maybe in a future book?
---
An Ottawa teacher by day, Brandon has been published in On Spec, Third Flatiron Anthologies, and elsewhere. Check out Sunvault: Stories of Solarpunk and Eco-Speculation on Amazon now, featuring his short story "Pop and the CFT. Learn more at brandoncrilly.wordpress.com or on Twitter: @B_Crilly