Building Your Own Writing Master Class
Building Your Own Writing Master Class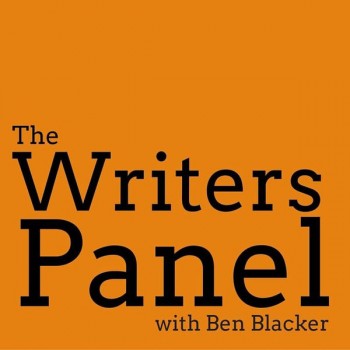 I started writing seriously when I was 15 years old. At 46, I have almost twenty short stories published and one novel sold and more news I can't talk about yet.
Most days, I feel pretty good about my skill level and experience matching what I'm hoping to do. But, I still spend an *enormous* amount of time in learning about the craft of writing.
I'm less concerned now about the mechanics (dialogue, editing, paragraphing, word choice, etc, although that took me a good 20 years to get right), but I still worry about giving an emotionally compelling and thematically meaningful story every time I go to the plate.
My main learning now, my kind of grad school of writing is listening to experts. I like podcasts and they fit into my lifestyle (driving, washing dishes, cleaning the house, etc). Lots of famous and skilled writers, editors, artists, directors, producers, etc are interviewed all the time for podcasts.
These luminaries also appear on panels, which are also recorded and published on the internet for free. The kinds of people speaking about story and form and theme are the kinds of people you'd seek out as you progressed from apprentice to journeyman.
I probably listen to 20-30 hours of podcasts a month in the course of living my life (think dishes…), and I do feel like I'm getting a masterclass out of my listening. I thought I'd share some of my free education in case writers out there wanted to take advantage of this too.
The Nerdist Writers Panel: This weekly podcast hosted by @benblacker is either 1-on-1 interview or panel discussion. The topic is TV writing. Why is Derek listening to advice about TV writing?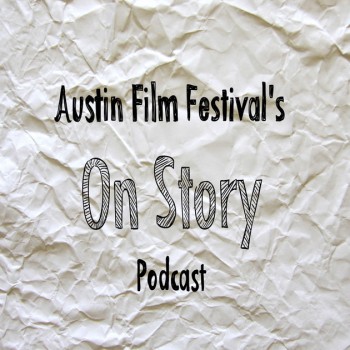 Story is story and character is character and emotion is emotion, and I can watch a lot of the examples brought up in the discussions on Netflix. And the TV medium also is closer to novels than discussions about movies (which in many cases correspond more to short stories).
And, the people writing TV have to pitch a lot. A lot, a lot, a lot. Hearing how they boil down their story, what character elements they focus on to sell their stories to studios and execs has given me a big step up in that department.
And as a bonus, at the end of every episode, they ask the esteemed panelists what they're watching or reading, so great recommendations. I've tuned into a lot of new TV this way which also went on to be good case studies for my learning.
Austin Film Festival's On Story Podcast: This podcast is a series of interviews with giants in the field, and it appears on the internet and on public television.
Screenplays are something I could think of trying, but more than that, the elements of story, whether from actors, writers or directors, is really illuminating.
This morning, an off-the-cuff comment by a feature screenwriter gave me a great insight into how to expand on some of the emotion in the middle of the novel I'm currently editing.
The Nerdist Comics Panel: This was a weekly podcast, but new episodes appear irregularly. That's ok, because they have an enormous back catalog of episodes.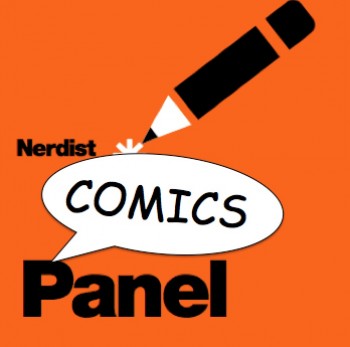 I have always wanted to write for comics and haven't given up that dream, and this podcast is almost exclusively comic writer interviews and panels, some at the beginning of their careers, some like Len Wein. These interviews and panels are hugely insightful viewpoints from some of the biggest writers in the comics business about the craft of writing comics.
Taken together, the Nerdist podcasts really get at what it is to (a) collaborate with other creatives, and (b) work in a serial medium. The ways that writers need to think of both those things has helped me as a novelist and short story writer. And they've gotten me to think about collaborating with other writers.
Selling Your Screenplay: This podcast by journeyman screenwriter Ashley Scott Meyers is excellent. He's selling some of his own services, which is fine, but every episode also has an interview with a writer, director or producer about the creative process in film, whether it be short film or feature.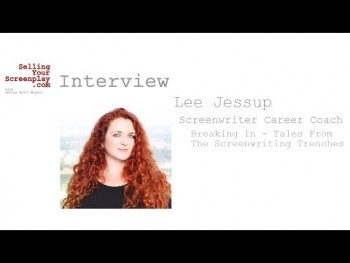 He also talks to people who run conferences, contests, agents, managers, etc. I've listened to about 40 of the 120 existing ones so far and they're helping me come to some conclusions about whether I should or should not also try my hand at screenplay scripts.
My assessment so far: It's a difficult business, with a very low chance of success, but we'll see.
When I find a writer (or anyone) I really appreciated in podcast, I'll either follow on twitter or look them up in iTunes to see if they've been interviewed elsewhere.
These are just 4 of the many podcasts I keep up with as I need to. I've learned a lot. If you have your own suggestions, please drop them my way in the comments!
---
Derek Künsken writes science fiction and fantasy in Gatineau, Québec. His first novel, The Quantum Magician, will be appearing in bookstores in October, 2018 from Solaris Books. He is followable at @derekkunsken.