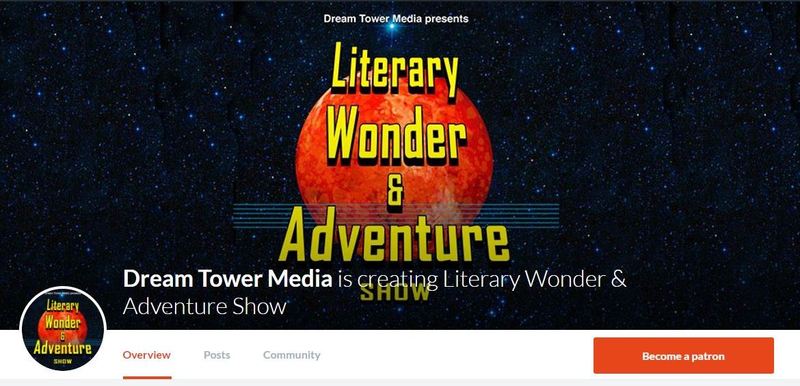 Dream Tower Media, fine folks behind the Literary Wonder & Adventure Show, have launched a Patreon site to help fund it and offset some of the extensive costs of creating a top-notch audio program. And you know what that means. That's right — you can now help support the creation of new episodes in this fine podcast series!
And Robert Zoltan (and his pal Edgar the Raven) have some terrific new episodes in the pipeline. They will be following up their popular interviews with BG blogger Ryan Harvey, fantasy author Scott Oden, and neglected genius Howard Andrew Jones, with THE GOLDEN AGE OF SCIENCE FICTION. With Special Guest, Hugo, Locus and Robert A. Heinlein award-winning author, Allen Steele in Part 1, and Hugo-nominee Becky Chambers (A Closed and Common Orbit) in Part 2.
Check out some of their earlier episodes, and learn more about how to support this worthy project at the Patreon site.