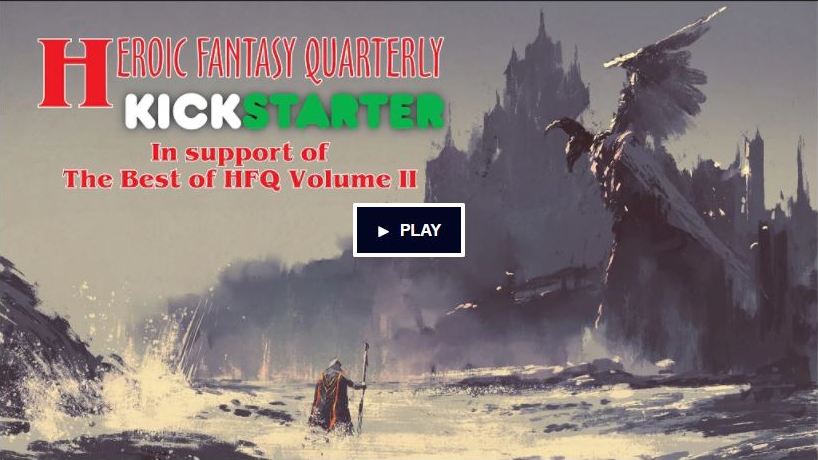 In his review of Volume One of The Best of Heroic Fantasy Quarterly, Fletcher Vredenburgh wrote:
Regular readers of my monthly short story roundup know how great I think Heroic Fantasy Quarterly is, ranking it the most consistent forum for the best in contemporary swords & sorcery. Some may think I'm laying it on a little thick, but The Best of Heroic Fantasy Quarterly: Volume 1, 2009-2011, a distillation of the mag's first three years, should prove that I'm not.
It's too late to get in on the ground floor and support the creation of Volume One — but you can help support the publishers and editors of HFQ in their noble effort to produce a second volume. I asked editor Adrian Simmons to give us the scoop, and here's what he told me.
At Heroic Fantasy Quarterly, we swore we wouldn't be one of those sites constantly begging you for change. But we've swallowed our pirde (one bite at a time, which is why it has taken so damn long) and come to you, our readers and fans, for support so we can get our best-of anthologies moving again.
If you only support Kickstarters that are clear winners, you're in luck — as of early Monday morning, the campaign has already surpassed $700 on a $500 goal, with roughly seven weeks to go. Check it out here.