New Treasures: Deadmen Walking by Sherrilyn Kenyon
New Treasures: Deadmen Walking by Sherrilyn Kenyon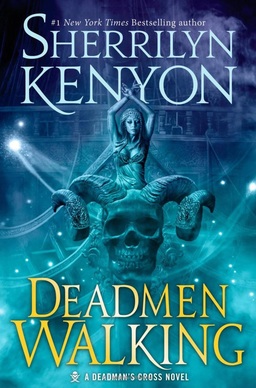 This looks like fun… a novel of curses, demons, pirates, and a sentient ship on the Spanish Main from the author of the #1 New York Times bestselling Dark-Hunter novels. Of course, it had me at pirates and curses, but the rest of it sounds pretty good too. It arrives in hardcover from Tor tomorrow, and is the opening volume of a promised series.
Hell hath no fury as a demon caged…

To catch evil, takes evil.

Enter Devyl Bane — an ancient warlord who has absolutely no love of humanity. Yet to return to the human realm as one of the most notorious pirates in the Spanish Main for the sake of vengeance, he makes a bitter bargain with Thorn — an immortal Hellchaser charged with battling the worst monsters the ancient gods ever released into our world. Monsters and demons Bane himself once commanded against Thorn and the humans.

For eons, those demons have been locked behind enchanted gates… which are starting to buckle. Now, Bane, with a vicious crew of Deadmen at his command, is humanity's last hope to restore the gates and return the damned to their eternal prisons.

But things are never so simple. And one of his biggest vexations, aside from keeping his crew from killing each other before they have a chance to save humanity, is the very ship he sails upon. For Mara, the Sea Witch isn't just a vessel, she's also a woman born of an ancient race Bane helped to destroy. And sister to the possessed creature who is one of the worst of those trying to break through to claim his soul, and retake the world.

Mara's innate hatred of him makes the very fires of hell look like a sauna — not that he blames her. Centuries of war and betrayal divide them. But if Mara can't find the humanity inside the Devyl and the Devyl can't teach Mara to embrace her darker side for the good of their crew and the world, the two of them will go down in flames and take us all with them.
Deadmen Walking will be published by Tor Books on May 9, 2017. It is 384 pages, priced at $27.99 in hardcover and $14.99 for the digital version. The cover is by Stephen Youll.