Skelos 2 Now Available
Skelos 2 Now Available
When we folded the print version of Black Gate, I took some solace in the fact that there would be new magazines that came along eventually and picked up the banner of weird fiction and adventure fantasy. And you know what? I was right. In particular, I've been very encouraged by the ongoing success of Heroic Fantasy Quarterly and Beneath Ceaseless Skies, and the recent launches of the excellent Occult Detective Quarterly and the promising Cirsova.
But the magazine that I think Black Gate readers will be most excited about is Skelos, edited by the triumvirate of Mark Finn, Chris Gruber, and Jeffrey Shanks. In its first two issues, it's published new fiction by Keith Taylor, Scott Oden, Arianne "Tex" Thompson, Jessica Amanda Salmonson, Milton Davis, Robert M. Price, Adrian Cole, and others — including a brand new Dabir & Asim tale from Howard Andrew Jones in the second issue!
The magazine is gorgeously illustrated by professional artists, with full-page art accompanying many of the stories and even the poetry. And the magazine feels substantial in your hands. Issue #2, cover-dated Winter 2017, is 200+ pages in heavy pulp-sized format. It's the kind of thing you can sink into your chair with for hours, as it transports you to worlds dark and mysterious.
Skelos is exactly the kind of thing I'd be delighted to press into the hands of discerning readers skeptical about modern weird fantasy, to show them just how exciting the field is. Unfortunately, I can't do that just yet. Skelos is handsomely produced and its editors seem totally committed to getting it out on a regular schedule, but it's also riddled with editorial errors.
When I flipped open the magazine the day it arrived, the first piece I laid eyes on was Frank Coffman's poem "The Flood," which contains this opening line:
Some say it's seeds were floating on The Flood,
And legends lurk and linger: told, retold.
A poet's tools are his words. And try as I may, I just can't force myself to be interested in a poet who doesn't know the difference between "it's" and "its." Skelos has three editors; I know at least one of them has to know the difference. That guy should have read this poem.
After giving up on "The Flood," I flipped to the front of the magazine to read Mark Finn's editorial, Hallowed Ground, which turned out to be a really interesting piece on the powerful community aspects of shared-world writing. But to enjoy it I had to consciously overlook the dismal copy-editing, including a missing word in the second sentence, and obvious grammar goofs like this one:
Along these lines, another phenomenon that fascinates me are….
[Phenomenon is singular; that should of course read "other phenomena that fascinate me are…"]
Next I flipped to another poem, "Xyre" by Ashley Dioses, whose shtick seems to be totally obvious rhymes.
Down blackest depths of the abyss,
I fell from light.
Far in despair, I couldn't dismiss
That I lost sight.

The darkness softly shrouded me,
For it seemed trite
That it'd embrace with certain glee
And wrap so tight.
That was as far as I got.
I know. Now I'm just being cranky. I'm sure plenty of readers have a much higher tolerance for typos, bad grammar, and forced rhyming schemes than I do, and I'm certain they'll enjoy Skelos just fine. As for me, I set the magazine aside at that point. Perhaps I'll come back to it later, or try the third issue.
I did ask around and talk to some of the contributors to see what their experience was like. I heard tales of a friendly and accommodating editorial staff, which is heartening. But I also heard about rushed production, and at least one tale of story corrections that were ignored, resulting in going to press with an error-ridden draft. Even the website, where it should be easy to correct small mistakes, has embarrassing blemishes — including misspelling Arianne "Tex" Thompson's name as "Arianna."
Publishing a small press magazine is no small accomplishment. And producing something as massive and ambitious as Skelos — and doing it on a regular schedule — is a towering achievement. However, when going to press with Black Gate, there were plenty of times when I had to decide between hitting the schedule, and taking the time to make sure we got it right. I almost always chose the latter.
It seems clear to me that the folks behind Skelos are choosing schedule over polish, and I'm sure more than a few of their impatient Kickstarter supporters are just fine with this. But there's a cost associated with a rushed schedule. Skelos could be one of the premiere magazines in the field. But in its current state, I'm embarrassed to share it with the folks who could help make that happen.
Here's the complete table of contents for Issue #2.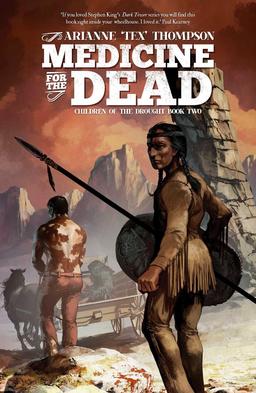 Short Fiction
"The Keeping of Eleanor May" – Angeline Hawkes
"Slayers at the Gate" – Adrian Cole
"Of Mist, and an Heirloom Sword" – Jessica Amanda Salmonson
Medicine For the Dead (excerpt) – Arianne "Tex" Thompson
"Bigger Than God" – Cynthia Ward
"A Binding of Souls" – W. H. Pugmire
"The Skin Man" – Milton Davis
"The Black Lion" – Howard Andrew Jones
"Amarante: A Tale of Old Tharduin" – Scott Oden
Novelettes
The Eleventh Scarlet Hell – Robert M. Price (A Thongor tale illustrated by Val Mayerik)
Reverse the Charges – Jess Nevins
Poetry
Carmilla – K. A. Opperman
The Line of Late Retreat – Michael Walton
Xyre – Ashley Dioses
The Night Realm – Chad Hensley
Ride of the Witchfinder – Wade German
The Mockingbird – Pat Calhoun
A Revelation Dream – Kenneth Bykerk
The Wood – Frank Coffman
Shade of a Murdered Child – James McNew
Essays
Clark Ashton Smith in Carmel – Scott Connors
"The Shadow Kingdom" and the Origins of Gothic Horror in Robert E. Howard's Heroic Fantasy – Charles Hoffman
The Alexander Romance as Weird Fiction – Benjamin Garstad
Special Features
Skull Session – Editorial by Mark Finn
Warrior Women of History – An illustrated gallery by Samuel Dillon (text by Jeffrey Shanks)
Cracking Skulls with Arianna "Tex" Thompson – An interview by Mark Finn
By Crom! – Rachel Kahn
The Bone Yard – Reviews (Dave Brzeski, Bobby Derie, Mike Hunter, Deuce Richardson, Jake Vander Weide, Keith West
Artists
Front cover: Ernst Fuchs
Back cover; Allen Koszowski
Interior: Hieronymus Bosch, Samuel Dillon, Jean-Léon Gérôme, Mike Hunter, Rachel Kahn, Allen Koszowski, Esteban Maroto, Val Mayerik, Hugh Rankin, Stanley Weaver, Jr.
See complete details on the issue here.
Skelos is edited by Mark Finn, Chris Gruber, and Jeffrey Shanks. Issue #2 is 201 pages, priced at $14.95. Copies can be purchased at the Skelos Press website, or through online sellers like Amazon.com and B&N.com. No word on digital copies just yet.
Fletcher Vredenburgh reviewed the premiere issue of Skelos here.
See our April Fantasy Magazine Rack here, and all of our recent Magazine coverage here.