Goth Chick News: IT Floats Into the Record Books (Even Before Its Release)
Goth Chick News: IT Floats Into the Record Books (Even Before Its Release)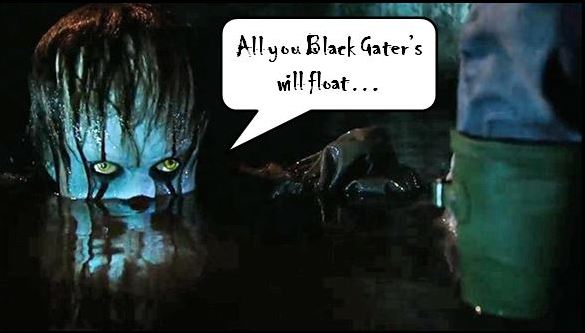 Clowns are creepy.
You know it. I know it. And Stephen King really knows it because he's about to make bank on it… again.
After months of anticipation, the first trailer for director Andy Muschetti's upcoming theatrical re-adaptation of King's classic novel IT hit the net last week; and to say the response was positive would be a serious understatement. In fact, even though I've now watched it about a dozen times, I must say I was freaked out all over again when I attached it to this article.
In case you haven't had the pleasure yet, check it out below…
Deadline reports that the IT trailer has smashed through worldwide viewing records, racking up nearly 200 million views in the first 24 hours. That literally shatters the previous record of 139 million views set by the trailer for The Fate of the Furious back in December, not to mention all these other firsts:
1st horror movie to be on the trailer record list.
1st movie from Warner Brothers to be on this list.
1st movie that has a budget below $55 mil on this list.
1st movie adapted from a book by Stephen King to be on this list.
1st movie from New Line to be on this list.
Highest view count for a 2017 release in total (so far) on this list.
Highest view count for a rated-R movie to be on this list.
As widely beloved as the 1990 IT miniseries remains, it seems fair to say that the amount of excitement tied to this trailer for IT (2017) points toward the world at large being ready for another attempt at adapting King's opus. After all, as amazing as Tim Curry's performance as Pennywise was, the miniseries often fell victim to both a low budget and broadcast TV content restrictions.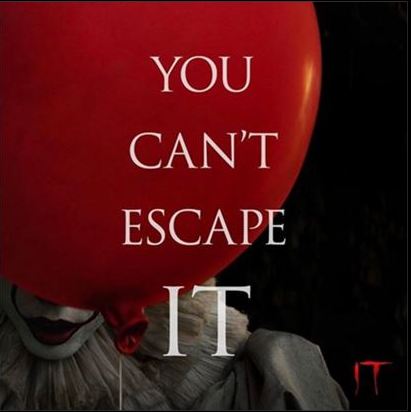 Based on the footage shown so far, Muschetti's R-rated film is deadly serious. In other words, it's unlikely that Bill Skarsgard's Pennywise will be asking if your refrigerator is running.
IT descends into theaters on September 8th.
Have a question or comment? For instance are you wishing IT would hit theaters more than 90 days after The Mummy remake to help get the taste out of your mouth? Post it here or drop a line to sue@blackgate.com.