Truth in Historical Fiction
Truth in Historical Fiction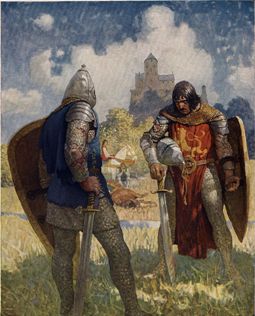 Anet, Northern France, AD 1176
The summer breeze rustled the oaks where the tournament company of King Henry the Younger waited in ambush. It carried with it the sound of hooves, jingling harness and men chatting.
Sir William Marshal suppressed a grin. "Here they come, messers." (*)
I was frankly terrified when I first put my writerly boots on the ground in 12th century France and perched on the shoulder of a 30-something William the Marshal as he lay in ambush with his lord, the bratty Henry the Younger.
In a sense, everything in my life had prepared me for this moment. I'd always been obsessed by Medieval History, spent my childhood dragging family around castles, read Malory at 11, Froissart at 12, and could recite the deeds of the Marshal when I was younger than that. I studied the subject to postgraduate level. I even have a sword scar and can teach you how to use a longsword.
Despite all this, writing that first line was terrifying.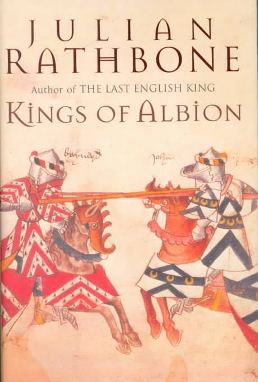 Yes, partly it was the pressure of imagining gleeful "caught you out" one-star reviews on Amazon. Mostly, though, it was because I felt like a time traveller, an interloper in a real place.
I couldn't just make stuff up! I had to infiltrate what was already there.
I prepared for my incursion by learning about modes of address — squinting at the Norman French of William's biography to assure myself that, despite the translation, everybody of rank is merely "sir" — brushing up on concepts of chivalry, consulting on plausible sword and shield combat (we don't have a manual for that era). I used Google Street View to walk the ground.
And I wrote my tournament, and my quest, and my bridge fight at Kerak, all with books and reference images to hand.
In contrast, Julian Rathbone wrote Kings of Albion, his entertaining novel about how awful and sordid the Medieval West was, based (according to his gloating afterword) mostly on minimal research (*) plus Shakespeare's History Plays! He even invented the liberal culture of the poorly documented Indian kingdom (*) that serves as a sharp contrast to our rapey grimy war-criminal ancestors.
(Sigh.)
I suppose it's down to what truth you are after — and that's where it gets complicated.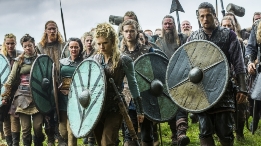 I write Historical Fiction because I want to be there in whichever benighted century my muse — or contract — has taken me. I want to feel the ground thrum under my boots at Crecy as ten thousand French knights thunder to their doom, I want my chest to resound to the war cry of thousands of barbarians storming the breech at Orleans… I want to drink mead with Beowulf, wine with the Marshal, and dine with the Black Prince.
The truth I want to get at is, "This is what it was like and why people did this crazy stuff, and it was as magnificent as it was awful."
No, my Muse won't get out of bed for anything less than a promise of obsessive period authenticity and historical accuracy, but are these supporting details — manners, floorplans, clothing, armour, military doctrine, dates and chronicle entries — really part of that truth?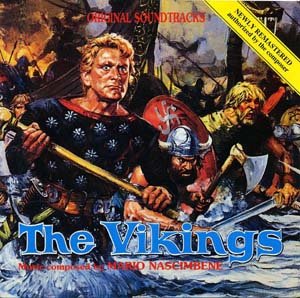 The makers of the Vikings series seem not think so. Their story rollicks along doing Bad Things to recorded history, putting some nations in armour so anachronistic that it would actually still be too late period for the Wars of the Roses, and cheerfully painting the cultures of the time with broad, wildly inaccurate, but colourful brushstrokes.
And yet, the series captures the truth of the vigour of the real Vikings and the visceral nature of the culture and combat. (The same could also be said of the equally inauthentic but glorious 1950s movie of a similar name.)
There's also a limit beyond which detail no longer means anything.  Even I stopped short when I found myself poring over the lists of the Buckingham retinue for the 1450s — ultimately, they were just names. They didn't convey any truth deeper than variations on "Peter" were popular Christian Names.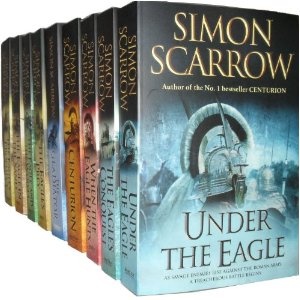 Fictional reconstructions of the past are always going to be part fabrication and the levels of authenticity and accuracy are always going to be artistic choices.
What's interesting is that those of us who know history are still as happy suspending disbelief for Vikings (and for the old movie) as we are for the far more historical Sharpe series (TV or books). It seems that, ultimately, what matters is that the creators should pick a level of authenticity (correct period detail) and accuracy (correct history) and stick to it.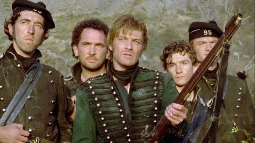 At the top end are people like me and my far more illustrious colleagues (who don't know I exist) such as Simon Scarrow. As far as I can tell, his Eagles Series is very well researched. His depiction of the era is correct and the history is unchanged, except that he has inserted two protagonists just below the level of the big players, all of whom are real people. Other writers like this include the sainted Rosemary Sutcliff. Call this, authentic and accurate.
Next down are writers like Bernard Cornwell. Again, lots of period authenticity. However, his Richard Sharpe becomes more senior as the series progresses, and some of his deeds are borrowed from those of other men. The big history still plays out correctly, and the details are still the kind of thing that happened, but not what actually happened. Much of Harold Lamb's historical fiction fits this model. Authentic but a bit inaccurate.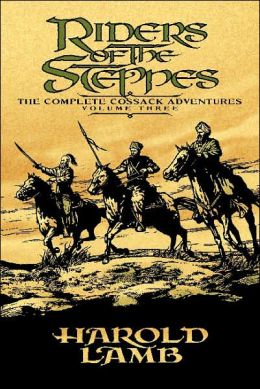 Then we sink into what is technically Alternate History — stories purporting to be historical with reasonable period authenticity, which however make up big chunks of history or even insert new monarchs. Here we'll find Rathbone's Kings of Albion and a lot of yarns by Lamb and Howard. Call it, Authentic but of unreliable accuracy.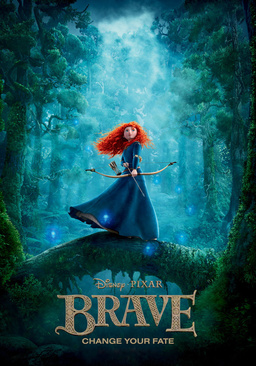 Finally,  we hit the Historical equivalent of SciFi. It's where Disney's Brave and the old Robin of Sherwood nestle up  up on a pile of older Pulp fiction, looking on while The Vikings tries to steal and/or burn everything. Somewhere near the bottom of this pile lie sub-genres such as Viking Romance (go on click the link). I call this, Not really bothering (but having fun).
Though I get cross about things like burgonets on Dark Age Bretons and this obsession TV designers have with grunge and black leather, I still think these levels of authenticity and accuracy are all fine… as long as you don't use them to cheat and thus tell an untruth about the past.
For example, I can forgive the old The Vikings movie for its medieval-feeling English — and for all the other anachronisms and fabrications too long to list — because it also showed the Vikings as having some kind of domestic life in between all the bold adventure.
I am, however, less forgiving of Rathbone for his "Medieval West Bad, Medieval East Good" message, given it was based on an entirely fictional yardstick. Even so, I quite enjoyed reading it…
How about you? If you read or write Historical Fiction, what are your rules for authenticity and accuracy?
---
M Harold Page is the Scottish author of works such as Swords vs Tanks (Charles Stross: "Holy ****!"). For his take on writing, read Storyteller Tools: Outline from vision to finished novel without losing the magic. (Ken MacLeod: "…very useful in getting from ideas etc to plot and story." Hannu Rajaniemi: "…find myself to coming back to [this] book in the early stages.")