Goth Chick News: Tom Cruise Stars in Mission Impossible VII (aka The Mummy)
Goth Chick News: Tom Cruise Stars in Mission Impossible VII (aka The Mummy)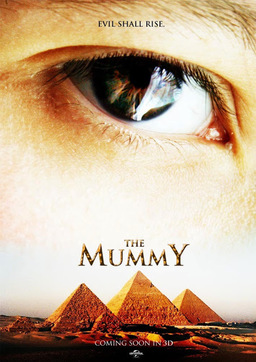 Sigh.
I don't even know where to begin. But pour yourself the adult beverage of your choice and roll a bit closer to the keyboard while I bring you sad tidings.
Back in October, I thoroughly bummed myself out right before the day around which my entire year revolves, by reporting the relentless assault Universal Studios was perpetuating on its own classic monster movie catalog. First in the line of this death-march to the box office was a remake of The Mummy starring Tom Cruise.
Though I am definitively and forever not a fan of Tom Cruise, I am a fan of a well-made or at least well-intentioned horror movie. I held out the slimmest hope that having been the literal celluloid birthplace of the entire lineup of classic monsters, Universal Studios might, just might, opt to protect the originality of their creation, therefore respecting the reverence with which their creatures were held by the fans.
Nope.
This week saw the release of the full trailer for The Mummy, which will be loosed on an innocent public on June 9, 2017. Assuming that this trailer, like any other, contains the best bits of the film and is sincerely meant to make you want to see it…
Heavy sigh.
Of the 2 minute, 34 second snippet, the first 1 minute 19 seconds is consumed with a very Mission Impossible / Jack Reacher style, CGI'd-within-an-inch-of-its-life plane crash which Tom Cruise apparently doesn't survive, until he does – without a mark on his tiny but toned visage. Then queue the car crashes, explosions and under-water scene that includes a brief glimpse of "Princess Ahmunet" (yes it's a she-mummy this time around) and Russel Crowe attempting to be ominous.
By the way, Amunet (translated "the female hidden one") has gotten quite the resurrection in Hollywood of late. Showtime's series Penny Dreadful already dug her up in the character of Vanessa Ives (played by Eva Green) who implied to be an incarnation of Amunet.
The most entertaining thing about this is the comments posted by the YouTube viewers; the best of which might be "Brendan Frasier can kill that mummy in a second."
I can't think about this anymore – see for yourself.
Okay, let's hear what you have to say. Post a comment here so everyone can enjoy, or drop a line to sue@blackgate.com. Amunet herself knows I need a bit of cheering up.