Star Pirates and Cyborg Games: Rich Horton on The Star Virus by Barrington J. Bayley and Mask of Chaos by John Jakes
Star Pirates and Cyborg Games: Rich Horton on The Star Virus by Barrington J. Bayley and Mask of Chaos by John Jakes
The famous Ace Double series is highly collectible in its early D-series, which included classic work by Isaac Asimov, Andre Norton, Philip K. Dick, H. Beam Piper, Eric Frank Russell, A.E. van Vogt, Poul Anderson, Robert E. Howard, Leigh Brackett, Clifford D. Simak, and many others.
Later series, however, published fewer big names (and had a reduced art budget), and aren't nearly as in demand. But there are still a few curiosities in the bunch — and more than a few good reads, as Rich Horton notes in his ongoing series of Ace Double reviews at his website, Strange at Ecbatan.
Here he is on The Star Virus by Barrington J. Bayley, published as half of Ace Double #78400 in 1970 — the tale of a star pirate, a mysterious alien artifact, and a daring theft that leads to a galaxy-spanning pursuit.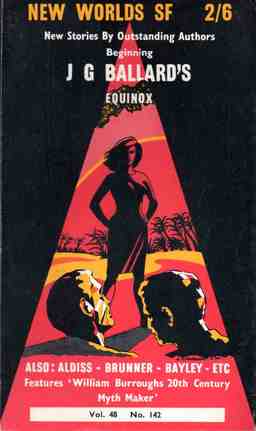 Barrington Bayley (1937-2008) was one of SF's "wild men", and stayed that way until the end of his life. He's clearly in the same ballpark, concept-wise, as Charles Harness, though his general outlook is more cynical. I'd recommend almost any of this novels as worth reading for the ideas alone. The Star Virus was his first novel, and it is expanded from a story also called "The Star Virus," from the May-June 1964 New Worlds.

It's the story of a star pirate, Rodrone, who stumbles across a mysterious alien artifact, called the Lens. In this future, the only true star-travelling races are humans and the Streall. The Streall are technologically advanced, but very rigid. Humans are completely disorganized. The Streall hate humans, but for some time apparently a quasi-equilibrium state has been maintained.

The Lens was the property of the Streall, but humans had found it. Rodrone steals it from a ship returning it to the Streall, and the novel recounts both the Streall pursuit of Rodrone, and Rodrone's attempts to understand the Lens… the central notion of the novel, the true nature of the Lens, is at once wacky, original, powerful, and in the end just plain cool enough to pretty much justify some of the carelessness of the rest of the book.
The Star Virus is paired with an early SF novel by bestselling author John Jakes, Mask of Chaos. Is it any good? Rich doesn't seem to think so.
Mask of Chaos is a sometimes promising, ultimately disappointing novel. It's the story of a mechanically-enhanced spaceman called Mike, short for the insulting nickname Micropig. He sold himself to a research institute allowing them to experiment with replacing much of his body with mechanical parts. In the process he seems to have forgotten his past, and to have been psychologically altered to be unrealistically accepting of whatever goes on.

As the book opens he is fired from his latest berth due to the jealousy of his fellow spacemen, who can't match his job performance. He is on the world Tome, which seems to be a near utopia — very orderly, beautiful, with one odd feature — everyone wears masks. After a brief time, though, he realizes he has no way of making money. A civil servant brings him in and informs him that his only option is to agree to play a mysterious Game.

Mike originally refuses, and soon encounters a beautiful "professional woman" (i.e. prostitute) who is also marooned on Tome, and who has also declined to play the Game. They hatch a plan to steal some of the masks, which are apparently (and incredibly implausibly) very valuable off-planet. This goes awry, though, and they are arrested an informed that the only way to avoid punishment is to finally agree to play the Game.
Read Rich's complete review here.
The Star Virus/Mask of Chaos was published by Ace Books in 1970. It is 120+134 pages, priced at 75 cents. The covers were by Kelly Freas and Jack Gaughan respectively.
The Star Virus was reprinted in trade paperback by Gateway/Orion in 2011. Mask of Chaos has never been reprinted.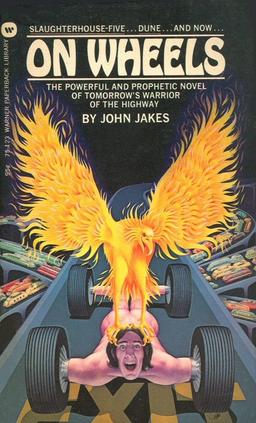 Our recent coverage of John Jakes includes:
On the Road to Khurdisan: Brak the Barbarian by John Jakes by Fletcher Vredenburgh
Jakes' Progress: On Wheels by Thomas Parker
Fantastic, August and September 1964: A Retro-Review by Rich Horton
Fantastic, January 1965: A Retro-Review by Rich Horton
We haven't covered Barrington Bayly much, but we did mention his short stories in two previous articles:
Ann and Jeff Vandermeer's The Big Book of Science Fiction Will be One of the Largest Anthologies the Genre Has Seen
Back to the Future: Modern Reprints of Classic Fantasy by Rich Horton
And our recent coverage of Ace Doubles includes:
Invaders of Pluto, and Brain Stealers of Mars: Rich Horton on The Ultimate Weapon and The Planeteers by John W. Campbell
Space Barbarians and Uranium Mining on Mars: Rich Horton on Empire of the Atom by A. E. Van Vogt and Space Station #1 by Frank Belknap Long
Dorsai and Secret Psi Powers: Rich Horton on The Genetic General/Time to Teleport by Gordon R. Dickson
Space Stations With Secret Passages, and Snow White in Space: Rich Horton on Sanctuary in the Sky by John Brunner/The Secret Martians by John Sharkey
Parallel Universes and Space Marines: Rich Horton on The Games of Neith by Margaret St. Clair/The Earth Gods are Coming by Kenneth Bulmer
The Problem With Marion Zimmer Bradley: Rich Horton on Falcons of Narabedla/The Dark Intruder
King of the Fourth Planet/Cosmic Checkmate by Robert Moore Williams and Charles V. De Vet & Katherine MacLean
See all of our recent Vintage Treasures here.