The Top 50 Black Gate Posts in September
The Top 50 Black Gate Posts in September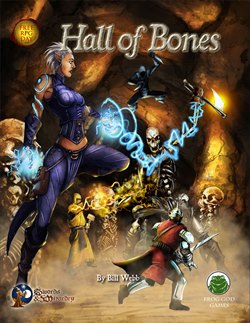 The most widely-read article last month — by a wide margin — was Bob Byrne's look at classic role playing, "Why I Went Old School — or Swords & Wizardry vs. Pathfinder." In fact, Bob's piece is the most popular feature we've had at Black Gate all year (with the exception of our May announcement that we declined a Hugo nomination). He's posted three recent updates to it so far, re-capping his group's exploits in Matt Finch's Hall of Bones adventure module, so check back if you haven't recently.
Coming in at #2 was another gaming article, Carlos Hernandez's "What No Man's Sky Can Learn from SFF Worldbuilding." Sometimes I wonder why we bother doing anything other than gaming pieces?
Rounding out the Top Five were our examination of Michael McDowell's Blackwater serial novel from the 1980s, Thomas Parker's fond look at the 1960s Batman, and Sean McLachlan's writing confession, "When Researching Your Novel Scares You: Daily Life in the Third Reich."
Violette Malan's thoughtful look at one of the great 20th Century SF writers, "Andre Norton: Are Her Men Really Women?", came in at number six, followed by Bob Byrne's second gaming article for the month, "RPGing is Story Telling." Next up was William Patrick Maynard's review of his fellow Black Gate author, Josh Reynolds, who recently released two direct sequels to Philip Jose Farmer's The Other Log of Phileas Fogg for Meteor House.
Bob continued to hog the Top 10 list, coming in at #9 with "The Master Plot Formula (per Lester Dent)." And Barbara Barrett wrapped up the list with her look back at a neglected fantasy classic from 1991, HBO's Cast a Deadly Spell.
The complete list of Top Articles for September follows. Below that, I've also broken out the most popular overall articles, online fiction, and blog categories for the month.
The Top 50 Black Gate posts in September were:
There were plenty of older articles popular last month as well. The 25 most popular blog posts written before September were: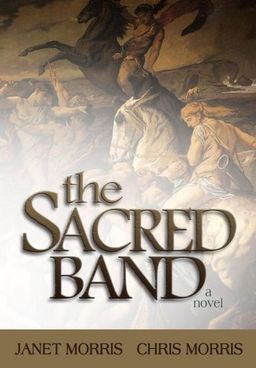 The Top Black Gate Online Fiction features were:
The top categories last month were:
The Top 50 Black Gate blog posts in August are here, and you can see all 96 posts we made in the month of September here.