Ares Magazine 3 Now Available
Ares Magazine 3 Now Available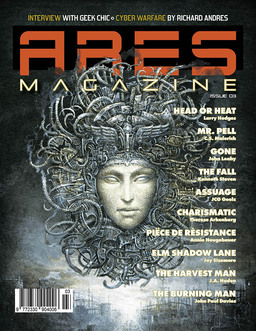 SPI's Ares Magazine was one of the best things about the 70s and 80s. Seriously, a top-notch game magazine with an original SF or fantasy boardgame crammed into every issue? You know that was just too cool to last.
It didn't, of course. The magazine folded after only  19 issues, but in that time it produced many games that are still fondly-remembered today, like Greg Costikyan's Barbarian Kings, the Alien-inspired The Wreck of the B.S.M. Pandora, the post-apocalyptic strategy title The Omega War, the haunted house exploration game Nightmare House, and lots more.
In early 2014 Matthew Wuertz reported here on the successful rebirth of Ares Magazine. The first issue shipped that year, and issue #2 arrived late last year. I was especially intrigued by the fantasy-themed third issue, containing the extremely ambitious game Born of Titans, a game of quests and heroes in Mythological Greece.
Born of Titans is the issue game in Ares issue 3. It is a game of heroism in the world of ancient Greek mythology. One to four may play, with special rules at the end for one and two-player games. Each player portrays a hero from legend who undertakes quests to battle with fierce monsters and retrieve epic artifacts.

Each player controls the actions of one Hero selected at the start of the game. Hero counters are moved on the map… A Hero with no remaining Crew is essentially alone on a raft. Her crew is dead or has run off…

In the fashion of good mythology, BoT relies on a generous amount of Prophesy… This is important so a player can know what sort of challenge she faces on her next Quest or what a particular Sea Monster is… The first player to gain a third Completed Quest wins the game!
Sadly, Born of Titans experienced several significant delays, and eventually Ares #3 shipped without it. The company store still lists the standalone version of the game for pre-order, with estimated arrival in May 2016. However, sites like FRP Games are now listing the magazine available with game included, for shipment this month.
[Click the images for bigger versions.]
Typical for Ares, there's a lot more in each issue than just a game. #3 comes packed with loads of original fiction and features.
Fiction
"Head or Heat" by Larry Hodges
"Mr. Pell" by Charlotte Malerich
"Gone" by George Reilly
"Assuage" by Dr. JCG Geortz
"Charismatic" by Therese Arkenberg
"Piece de Resistance" by Annie Neugerbauer
"Elm Shadow Lane" by Jay Sizemore
"The Harvest Man" by J.A. Haden
"The Burning Man" by John Paul Davies
And latest installment in the ongoing short story, "The Fall" by Kenneth Steven
Features
Cyber Warfare by Richard Andres
Tim Tow's Interview with Robert Gifford of Geek Chic
New boardgame, Born of Titans
This issue's game comes with a rulebook, four Crew Sheets, a set of colorful cardboard counters, and a map of Ancient Greece.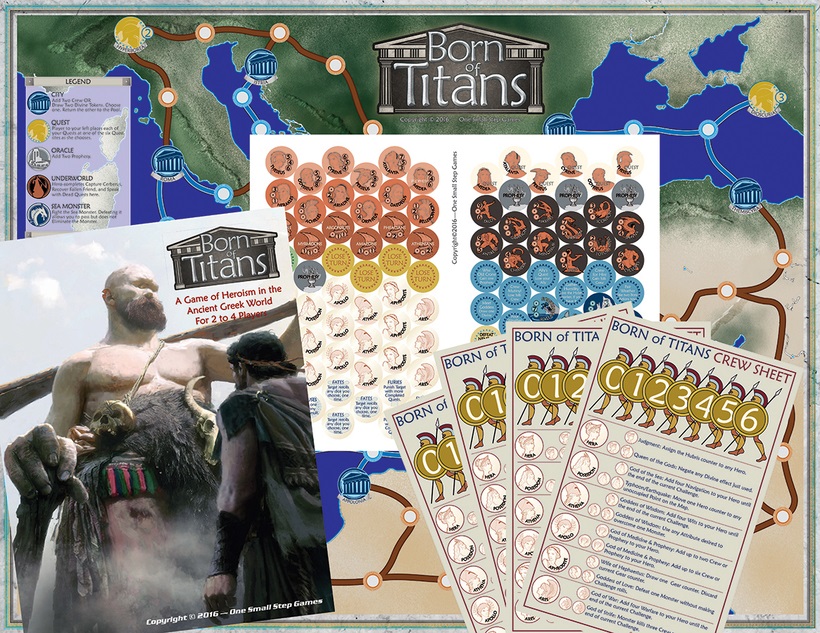 Here's an uncluttered view of the map.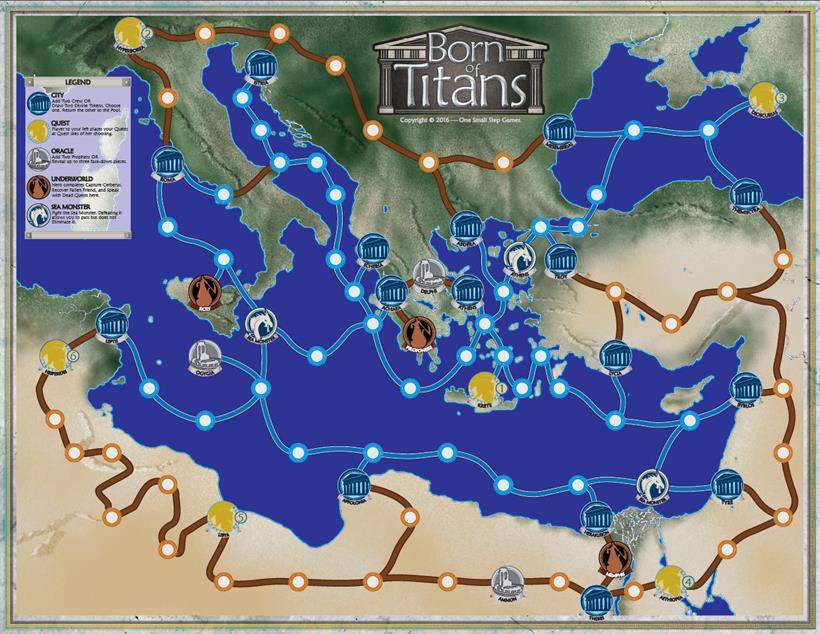 And the counters.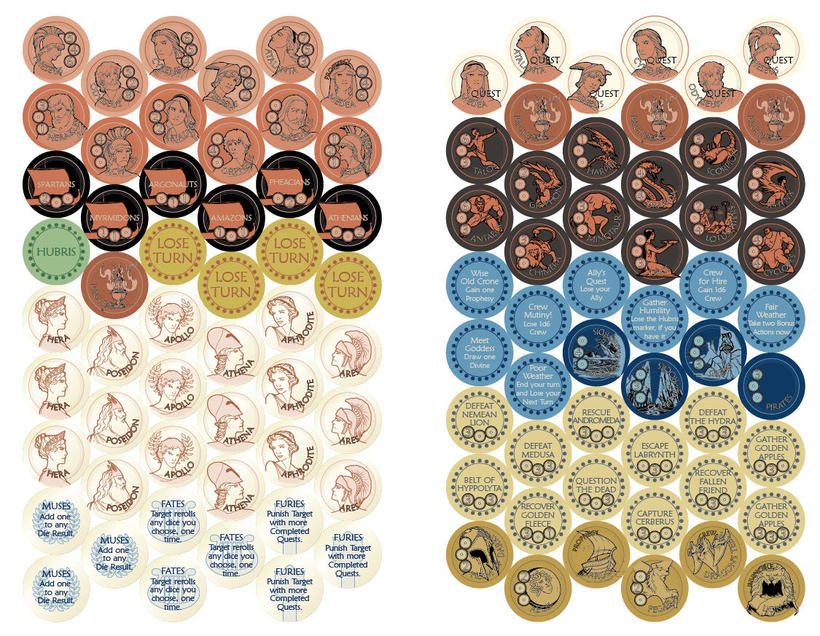 The BoardGameGeek page for Born of Titans is here.
Ares is edited by Michael Anderson and published by One Small Step Games. Issues are 80 pages each, and are priced at $30. A three-issue subscription (US-only) is $78.
You used to be able to buy copies directly at the One Step Games online store. (You need to select "Subscriptions" or "Single Issues" to see your options… the first three times I visited the site, I just assumed subscriptions were no longer available, since none were listed.)
We last covered Ares Magazine with Issue #2. See more details on the latest issue here.
See our mid-August Fantasy Magazine Rack here, and all of our recent Magazine coverage here.