The Fu Manchu That Almost Was
The Fu Manchu That Almost Was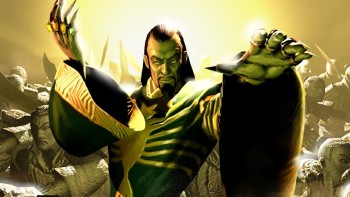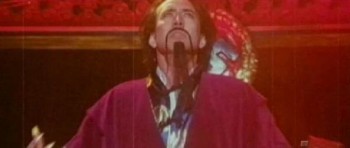 The late Harry Alan Towers is best remembered by Sax Rohmer fans for writing and producing five Fu Manchu films starring Christopher Lee and two Sumuru films starring Shirley Eaton in the 1960s. Towers would later write and produce a third Sumuru film starring Alexandra Kamp in 2003. This effort was a sci-fi reworking of the concept that owed little to Rohmer. What is less well known was that Towers had also spent years trying to make a sixth Fu Manchu film that would also have marked a significant break from its predecessors.
Towers' original treatment was copyrighted and revised several times over the years. The project started life as Fu Manchu, Master of the World (1979) and was also registered under the titles, The Secret of Fu Manchu (1989), Fu Manchu, Emperor of Crime (1992), and Sax Rohmer's Fu Manchu (1995). Towers came closest to seeing the project become reality when Vine International Pictures and LolaFilms teamed in 1999 to co-produce The Fiendish Trap of Fu Manchu (a title that perhaps sought to make atonement for the 1980 Peter Sellers spoof, The Fiendish Plot of Dr. Fu Manchu).
From its inception, the project was built on the concept that Fu Manchu is a Caucasian criminal disguising himself as Chinese to conceal his true identity. The copy of the script I have read is the second draft by Academy Award winning screenwriter, David Newman. Andres Vicente Gomez was set to produce and Alex de la Iglesia to direct. Revisions to the script were made by the director and his writing partner, Jorge Guerricaechavarria. The proposed film would have starred Antonio Banderas and Michael Caine. The project collapsed when the escalating budget was dramatically sliced by LolaFilms.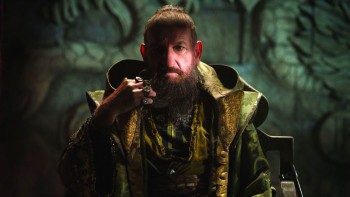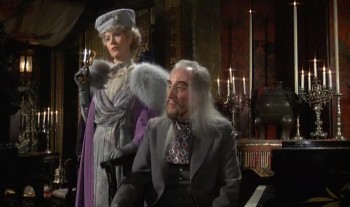 The film would have opened with vintage black and white titles underscored by stereotypical Oriental stock music until we see the titles are actually part of a movie within the movie. We are in Shanghai in 1931 where Fu Manchu (Michael Caine) and his henchman, Yian Shi Kiang are watching the latest Fu Manchu movie from Hollywood. Fu Manchu vows that his next film will be in Technicolor and the world will finally understand that he is the good guy and Nayland Smith is the bad guy.
The film then cuts to a dramatic car chase in the English countryside as Scotland Yard Inspector Nayland Smith (Antonio Banderas) speeds after Fu Manchu's car. Gunshots are exchanged. The cars crash into a ditch, but both men emerge from the wreckage with Fu Manchu fleeing on foot to his nearby castle with Nayland Smith in pursuit. A vicious fight sequence in the treacherous castle stairwell follows and ends with Fu Manchu overcoming his adversary.
Smith awakens a bedridden victim of amnesia. He is in his home in Chelsea with his adoring wife Elizabeth (named for Sax Rohmer's wife) and their cloying son, Timmy. Despite the efforts of Dr. Gilbert and his family, he cannot recall his past life as stockbrocker Nayland Bricks. He is also suffering from erectile dysfunction in spite of Elizabeth's best efforts to seduce her husband. Despite the seeming reality of it all, Smith rejects this past he cannot recollect and eventually fights off the effects of the medication that keeps him physically drained and mentally unclear and discovers his home is actually a movie set, his wife an actress, and their son is actually a fully grown midget actor. Dr. Gilbert is, of course, Fu Manchu who has been filming this movie within a movie to humiliate his enemy.
Smith escapes and crashes through the set to discover Chelsea is actually a movie studio in Shanghai. As a fugitive pursued by both the police (who think he is an escaped lunatic) and Fu Manchu's minions, Smith befriends Yian Shi Kiang (unaware he is Fu Manchu's right hand man) who stays by his side through a journey through the rat-infested sewers beneath Shanghai to the glittering casinos and nightclubs that Fu Manchu controls. As the story progresses, we realize Fu Manchu is in league with the nascent Nazi Party and is using his filmmaking career as a blind to run guns for them. This is what Nayland Smith had first uncovered, but subsequently forgotten.
The film would have been a wild ride to be certain with the audience never quite sure if they can trust what they are seeing. Additionally, David Newman adds layers of deception that at times recalls The Sting (1973). There are quite a few jabs at Hollywood's dark side such as the inclusion of an autocratic Prussian director with a penchant for little boys who is directing the movie within a movie. There are also a number of autobiographical touches referring to Harry Alan Towers' own storied career. Would the film have caught the popular imagination? Well, it does seem too quirky to be a summer blockbuster, but it definitely would have received plenty of media attention and likely would have been remembered as a cult classic to top Towers' long list of achievements. As it is, this iteration of Sax Rohmer's villain never escaped the printed page.
---
William Patrick Maynard was licensed by the Sax Rohmer Literary Estate to continue the Fu Manchu thrillers beginning with The Terror of Fu Manchu (2009; Black Coat Press) and The Destiny of Fu Manchu (2012; Black Coat Press). The Triumph of Fu Manchu is coming soon from Black Coat Press.