The Fu Manchu That Almost Was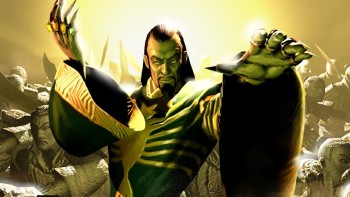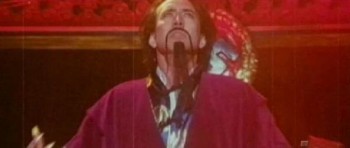 The late Harry Alan Towers is best remembered by Sax Rohmer fans for writing and producing five Fu Manchu films starring Christopher Lee and two Sumuru films starring Shirley Eaton in the 1960s. Towers would later write and produce a third Sumuru film starring Alexandra Kamp in 2003. This effort was a sci-fi reworking of the concept that owed little to Rohmer. What is less well known was that Towers had also spent years trying to make a sixth Fu Manchu film that would also have marked a significant break from its predecessors.
Towers' original treatment was copyrighted and revised several times over the years. The project started life as Fu Manchu, Master of the World (1979) and was also registered under the titles, The Secret of Fu Manchu (1989), Fu Manchu, Emperor of Crime (1992), and Sax Rohmer's Fu Manchu (1995). Towers came closest to seeing the project become reality when Vine International Pictures and LolaFilms teamed in 1999 to co-produce The Fiendish Trap of Fu Manchu (a title that perhaps sought to make atonement for the 1980 Peter Sellers spoof, The Fiendish Plot of Dr. Fu Manchu).