The Top 50 Black Gate Posts in April
The Top 50 Black Gate Posts in April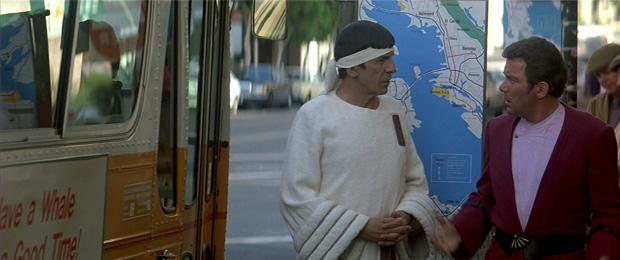 Good to see Star Trek is still enormously popular with our readers. The most widely read post at Black Gate last month was William I. Lengeman III's review of Star Trek IV: The Voyage Home, the latest installment in his ongoing Star Trek Re-Watch (his review of ST III was #2 last month).
Or maybe we're just old. The most popular category last month was Vintage Treasures (that's my favorite too!) When I get old enough, my eyesight will fade enough that I can't read books, and then what will it be? Maybe Old Time Radio? That'll be fun.
Number 2 on the list was our announcement on Black Gate's Hugo nomination, followed by M Harold Page's article on Worldbuilding in the Warhammer 40K Universe, and Sean McLachlan on Vintage Trash: Reel Wild Cinema (Vintage again! We are old). Rounding out the Top Five last month was M Harold Page's review of All Things Medieval: An Encyclopedia of the Medieval World.
The complete list of Top Articles for April follows. Below that, I've also broken out the most popular overall articles, online fiction, and blog categories for the month.
The Top 50 Black Gate posts in April were:
There were plenty of older articles popular last month as well. The 25 most popular blog posts written before April were:
The Top Black Gate Online Fiction features were:
The top categories last month were:
The Top 5o Black Gate blog posts in March are here, and you can see all 106 posts we made in the month of April here.