Goth Chick News: Doctor Sleep Gets the Hollywood Treatment
Goth Chick News: Doctor Sleep Gets the Hollywood Treatment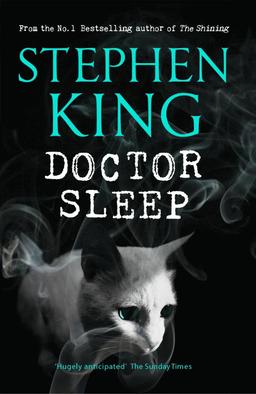 They say for good or bad, you never forget your first love; and so it went with me and Stephen King.
I fell deeply in love with him in those heady, early days of Carrie, Salem's Lot and Firestarter when thankfully I was advised by an older and wiser high school friend, to "read King in order." But by the time I arrived at The Stand and Gerald's Game I had begun to spend more and more time with other authors, as King started to feel… well… a little predictable. And ultimately, I never even cracked The Dark Tower books (though I have heard they are quite good) because by that time my literary horror affections were firmly turned elsewhere.
Ah well… I was young.
So it was with some trepidation that I picked up Doctor Sleep when it was released in October, 2013. I mean, King to me was "back then"; was I really proposing to give him another chance?
Ultimately, I was moved by the warm memories I had of The Shining, in spite of being in the heretical subset who think Kubrick's interpretation is every bit as good a movie as the source material. Doctor Sleep was, after all, King's hotly-anticipated sequel.
Well as you probably know, there I was the minute I closed the back cover of the novel, literally gushing about King all over you in Goth Chick News. Doctor Sleep was not only fantastic, but may well rank in my top 10 favorite reads ever. And that's saying quite a lot.
All that old magic came flooding back.
What I learned is that my first love had cleaned up his act – literally. King had gone through a seriously nasty battle with addiction, during which by his own admission, his family and relationships — not to mention his work — suffered dramatically. The only reason this information is public at all is that little Danny Torrance, the protagonist of The Shining, is now all grown up and starring once again, in Doctor Sleep. "Dan's" own battle with addiction is so vividly explored in the novel that King finally admitted he was writing from a position of experience.
It doesn't matter, except that it's just another aspect of the story that draws you right in up to your throat.
And so, though not everything King does makes for viable screen adaptations, this is one I am honestly excited about.
The Tracking Board reports that Academy Award-winning screenwriter Akiva Goldsman will adapt Doctor Sleep for Warner Bros. Goldsman has plenty of experience adapting other high-profile literary adaptations as well, including The Da Vinci Code, The Divergent Series: Insurgent, and The 5th Wave. Stephen King is attached as an executive producer on the project (reserving judgement there).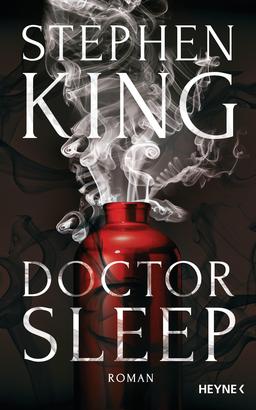 Just a reminder, here's a rundown on the plot.
On highways across America, a tribe of people called The True Knot travel in search of sustenance. They look harmless — mostly old, lots of polyester, and married to their RVs. But as Dan Torrance knows, and spunky twelve-year-old Abra Stone learns, The True Knot are quasi-immortal, living off the "steam" that children with the "shining" produce when they are slowly tortured to death.

Haunted by the inhabitants of the Overlook Hotel where he spent one horrific childhood year, Dan has been drifting for decades, desperate to shed his father's legacy of despair, alcoholism, and violence. Finally, he settles in a New Hampshire town, an AA community that sustains him, and a job at a nursing home where his remnant "shining" power provides the crucial final comfort to the dying. Aided by a prescient cat, he becomes "Doctor Sleep."

Then Dan meets the evanescent Abra Stone, and it is her spectacular gift, the brightest shining ever seen, that reignites Dan's own demons and summons him to a battle for Abra's soul and survival. This is an epic war between good and evil, a gory, glorious story that will thrill the millions of devoted readers of The Shining and satisfy anyone new to the territory of this icon in Stephen's canon.

More as we learn it.
No further details about the film are known at this time but you know I'll be keeping tabs.
Please stand by.
So what do you think? Good or bad idea? Do you have faith in Goldsman or are you worried King my do to this what he did to the TV version of The Shining? Post a comment or drop a line to sue@blackgate.com.