Goth Chick News: Sean Young in a Darling New Indy Horror Pic
Goth Chick News: Sean Young in a Darling New Indy Horror Pic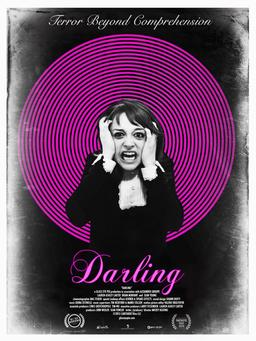 Two years ago at Days of the Dead in Chicago, during a brief chat with Sean Young, the actress revealed she was just signed to do another indy horror flick following the then-recent-release of Jug Face (VOD).
Of course, she also shared that she was moving to New York and having a garage sale — did I want a second-hand, 1950's patio set for $1,500, and could we all just boycott any new iteration of Blade Runner since Ridley Scott would not return her calls?
Though we do not know the eventual fate of the patio furniture, and the yet-to-be-titled Blade Runner project remains in pre-production, we now know the identity of that other indy horror film, and it looks pretty darn interesting.
Late last week, Screen Media Films released the official trailer and theatrical one-sheet for Mickey Keating's new thriller, Darling, on VOD and in limited theaters April 1, 2016.
Keating's psychological horror story, "Begins as a lonely young woman (Lauren Ashley Carter) moves into an old, mysterious Manhattan mansion. Hired as a caretaker, it's not long before she discovers the estate's haunted reputation and troubling past. These stories slowly transform into a backdrop for her twisted and violent descent into madness…"
You'd think by this time, everyone would know it's a bad idea to accept the caretaker job in a creepy old mansion, even if it's located in the heart of the city rather than on a lonesome Colorado mountainside.
But go ahead, see for yourself…
Darling reunites Sean Young with Jug Face co-star and now leading lady Lauren Ashley Carter, who looks surprisingly like a psychotic Holly Golightly standing opposite the mansion's Joan Crawford-esque owner, Ms. Young. The film is shot in a B&W "noir" style and the trailer has the music and title hype of a 1950's drive-in Hitchcock feature, which makes it just about perfect if you ask me.
The film has earned Keating a "director to watch" designation, while Young's performance has been called "small but very effective" by those who got a sneak peek at the 2015 Fantastic Fest, which just goes to prove that reinventing oneself in Hollywood is still possible.
Mr. Scott? Ms Young is still holding on line three…
In a sea of remakes, prequels and redux'es, do you think Darling looks intriguing? Post a comment here or drop a line to sue@blackgate.com.