Gypsies, Paupers, Demons and Swans: Rich Horton's Hugo Recs
Gypsies, Paupers, Demons and Swans: Rich Horton's Hugo Recs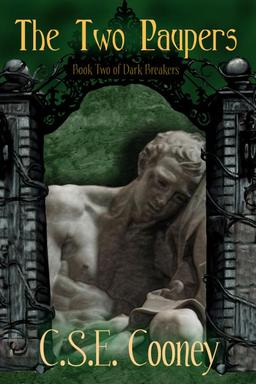 I cover a lot of short fiction magazines and novels, but I never feel adequately prepared for the Hugo ballot. But that's okay, because I know people who read every single short story published in English, and can point me in the right direction.
Well, one person. Rich Horton. Seriously, he reads them all. No, really. All of them. When he modestly claims he doesn't, he's lying. He's read some of 'em twice.
And he has great taste, too. So when he compiles lists of the best fiction published last year, we lesser mortals should pay attention. For example, here's his rundown on the best novellas published in 2015:
The Two Paupers, by C. S. E. Cooney (Fairchild Press)
"Gypsy," by Carter Scholz (Gypsy plus …,  F&SF)
"The Four Thousand, the Eight Hundred," by Greg Egan (Asimov's SF, December 2015)
"The Bone Swans of Amandale," by C. S. E. Cooney (Bone Swans)
"The Boatman's Cure," by Sonya Taaffe (Ghost Signs)
Wylding Hall, by Elizabeth Hand (Open Road/PS Publishing)
Penric's Demon, by Lois McMaster Bujold (Penric's Demon)
Teaching the Dog to Read, by Jonathan Carroll (Subterranean)
Sunset Mantle, by Alter S. Reiss (Tor)
Congratulations to Black Gate website editor emeritus C.S.E. Cooney for placing two novellas in Rich's list!
Rich does more than just list the stories… over at his blog Strange at Ecbatan he discusses his selections in a little more depth. Here's his thoughts on the novella list.
In all these cases the order is semi-meaningless — possibly the top couple are likely to make my nomination list, beyond that, I'm pretty torn! This list, I will say, seems highly tilted to Fantasy – only the Egan and Scholz stories are SF, but they are both brilliant SF, the hardest stuff, and highly politically charged. Indeed, politics are also central to Cooney's "The Bone Swans of Amandale" and Reiss's Sunset Mantle. Perhaps it's in the air? Besides politics, wonderful prose is a key feature of several – both Cooney stories, and also Taaffe's and Hand's. (Which is not to say the others aren't well written, but the prose isn't as front and center in them.)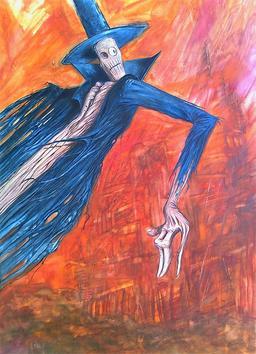 Here here is on Black Gate and some of the other magazines and fanzines under contention:
Black Gate was controversially nominated last year, largely because they were placed on the Rabid Puppies slate. Black Gate withdrew from consideration for that award in protest, as did one of their best contributors, Matthew David Surridge, who was nominated for Best Fanwriter. But the whole process highlighted something I had not even thought of – Black Gate, in its current incarnation, really is a fanzine. And in my admittedly very biased opinion, a fanzine worthy of consideration for a Hugo. Of course it's not the only worthy site, or print 'zine. File 770, edited by Mike Glyer, comes immediately to mind. Unfortunately Steven Silver's excellent Argentus (to which I contribute regularly) didn't publish a 2015 issue, so it's not eligible this year.

From fanzine to semiprozine makes sense, eh? Previous Hugo nominees Apex and Lightspeed are no longer eligible as of this year. Who's worthy? In all honesty, any controversy over some nominations aside, I thought all the 'zines that made last year's Hugo Ballot worthy, including the withdrawn Orson Scott Card's Intergalactic Medicine Show. The others were Abyss and Apex, Andromeda Spaceways Inflight Magazine, Strange Horizons, and Beneath Ceaseless Skies. Right below the nomination borderline were The Book Smugglers, Interzone, and Pornokitsch. All are fine 'zines. Neil Clarke maintains a fairly comprehensive list of eligible 'zines here: http://semiprozine.org/semiprozine-directory/. Of that list, I'd particularly like to direct people's attention to Giganotosaurus, which has been publishing intriguing longer form fiction for a few years now; Kaleidotrope, which has been consistently featuring fine stories, first in print, now online, for a while as well; and a new entry, Uncanny Stories, which has really had an impressive first year.
I have to concur with Rich… I really didn't think of Black Gate as a fanzine (and thus fitting into any kind of category that could be nominated for a Hugo) until we made the ballot last year.
Rich's Hugo recs have so far been collected in three articles:
Some Hugo Nomination Suggestions – Best Semiprozine, Best Fanzine, Best Editor
Hugo nomination possibilities, short fiction
More on the Best Editor, Short Form, Hugo
Visit his blog Strange at Ecbatan here, and see all of Rich's recent Retro-reviews for Black Gate here.