I Need a Job
I Need a Job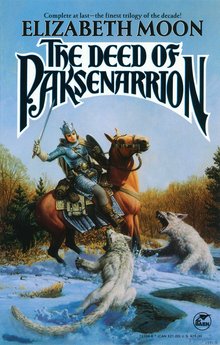 Have you noticed how some characters come with their own jobs, and some need to find one? Some of them, like Sherlock Holmes, even invent their own jobs. There was no such thing as a "consulting detective" until Holmes became one. The job is the character, and the character is the job.
Or, to put it another way, sometimes the type of story you want to tell dictates what kind of job your protagonist needs.
And, sometimes, the type of job your character has dictates the story you're going to tell about them. There are quite a few jobs that can bring a story with them, at least if you're a genre writer. Detective. Queen. Knight. Wizard. Thief. Soldier. Then there are those whose story potential doesn't seem quite so obvious. Servant. Miller. Potter. Cook. Farmer.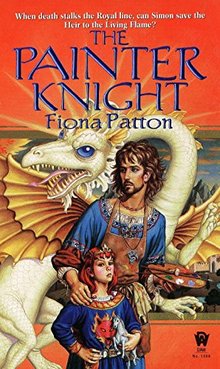 Certainly you'd tell a different type of story if your character was a queen, or a cook, or a knight, or a farmer – though sometimes a story tells us how a character changes from one job to another. Farmers become knights, as Paksenarrion does in Elizabeth Moon's novels. Paks set out on her journey intentionally, however, unlike Simon in Fiona Patton's The Painter Knight, who rises to the nobility almost despite himself. (I didn't say "spoiler alert" because, you know, there's the title.)
As for queens, rising from relative obscurity to the throne has to be one of the most popular plotlines in existence. Sometimes the journey is the story, as in Dumas' The Man in the Iron Mask, and sometimes we see the effect of "greatness thrust upon them" which Katherine Addison shows us in The Goblin Emperor.
Speaking of Alexandre Dumas, let's not forget The Count of Monte Cristo, the ultimate rags-to-riches story, where Edmund Dantes evolves from sailor and prisoner to become one of the most powerful men of his society.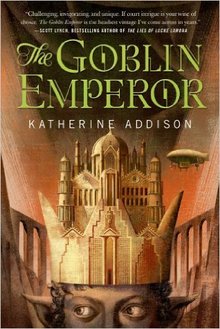 Nowhere is a character's job more significant than in a series. In an open-ended series, where there is a more-or-less stand alone story in each novel, the main character(s) simply must have a job that allows her(them) to have continuing adventures. Detective, soldier, spy – all of these do well. A knight, or the equivalent, might work, but a queen – or king – rarely does.
When I began writing my Dhulyn and Parno novels, I wanted to write my own version of Fritz Leiber's Fafhrd and Grey Mouser stories. Because I'm a woman, I made Dhulyn a female character, but I still felt that I would be copying Leiber too closely if I made them thieves, so I made them mercenaries instead. As with thieves, the variety and mobility of a mercenary's job lends itself to storytelling. Often the variety is brought on by other peoples' jobs, however, so Dhulyn and Parno get involved with, actors, priests, witches, serial killers, and yes, even kings.
By the way, it has nothing to do with their jobs, but I also wanted to write about a female/male pairing where there was no sexual tension. I get so tired of the "will they/won't they" plot device.
One last thing. Mobility in a character's job isn't in and of itself necessary, even in a series. Tanya Huff's thief, Terazin, never leaves her home town unless she's forced to, while Magdelene, the world's most powerful wizard, is so lazy she doesn't even like to leave her house.
Come to think of it, "too lazy to leave the house" appears in my job description.
---
Violette Malan is the author of the Dhulyn and Parno series of sword and sorcery adventures (now available in omnibus editions), as well as the Mirror Lands series of primary world fantasies. As VM Escalada, she is writing the upcoming Halls of Law series. Find her on Facebook and follow her on Twitter @VioletteMalan..