Vintage Treasures: The Early Fantasy Novels of Nancy Kress
Vintage Treasures: The Early Fantasy Novels of Nancy Kress
Nancy Kress is one of the finest science fiction writers we have. She's won the Nebula Award six times, the Hugo twice, and the John W. Campbell Award. Her novels include the acclaimed Sleepless series (Beggars in Spain, Beggars and Choosers, Beggars Ride), An Alien Light (1988), and Steal Across the Sky (2009).
But before all of that, she began her career with three fantasy novels that are still fondly remembered today.
The Prince of Morning Bells (Timescape/Pocket, 224 pages, $2.75, October 1981) — cover by Carl Lundgren
The Golden Grove (Berkley, 246 pages, $2.95, January 1986) – cover artist unknown
The White Pipes (Berkley, 218 pages, $2.95, August 1986) — cover artist unknown
The books are not connected, but their publication did signal the arrival of a major new voice in fantasy.
[Click the images for bigger versions.]
Here's the back covers of the paperback editions (click for legible versions.)
The Prince of Morning Bells (which we covered here back in 2012) was Kress' first published novel; it appeared from Timescape as a paperback original. The next two were published in hardcover first by James Frenkel's Bluejay Books.
The Golden Grove (250 pages, $13.95, March 1984)
The White Pipes (218 pages, $14.95, January 1985)
Both covers for the hardcover editions were by Dawn Wilson (see below).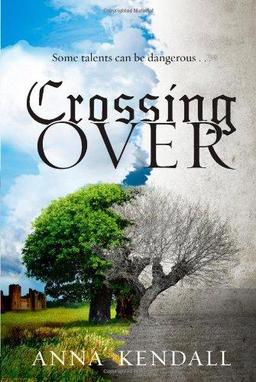 Sadly, after these three novels, Nancy Kress largely abandoned fantasy for science fiction, where she became one of the field's brightest lights.
She returned briefly to fantasy in 2010 with her Young Adult Soulvine Moor Chronicles, which were published under the name Anna Kendall, only the first of which appeared in the US.
Crossing Over (Viking, Oct. 2010)
Dark Mist Rising (Gollancz, May 2011)
A Bright and Terrible Sword (Gollancz, January 2013)
The Prince of Morning Bells was reprinted in a revised trade paperback edition by FoxAcre Press in May 2000; it is now out of print. A digital edition from the same publisher was released in March 2011.
The other two have never been reprinted, and there are no digital editions. They have both been out of print for two decades, but used copies in good condition are available online for less than their original cover price.
In fact, you can find all kinds of bargains if you're a patient shopper. I bought my copies of The Golden Grove and The White Pipes as part of a handsome collection of a dozen unread fantasy books for just $4.99 on eBay back in December. That was a fertile lot… so far I've covered the following books from the same set:
The Well of the Unicorn by Fletcher Pratt
Tales From Gavagan's Bar by L. Sprague de Camp and Fletcher Pratt
The Compleat Enchanter by L. Sprague de Camp and Fletcher Pratt
See all of our recent Vintage Treasures here.